Ultra Long Blonde Hair
Chanel Ryan wears her blonde hair ultra long, falling into the center of her back where it is bluntly cut (February 16th, 2007). The top has an irregular zigzag part and choppy angles on the sides.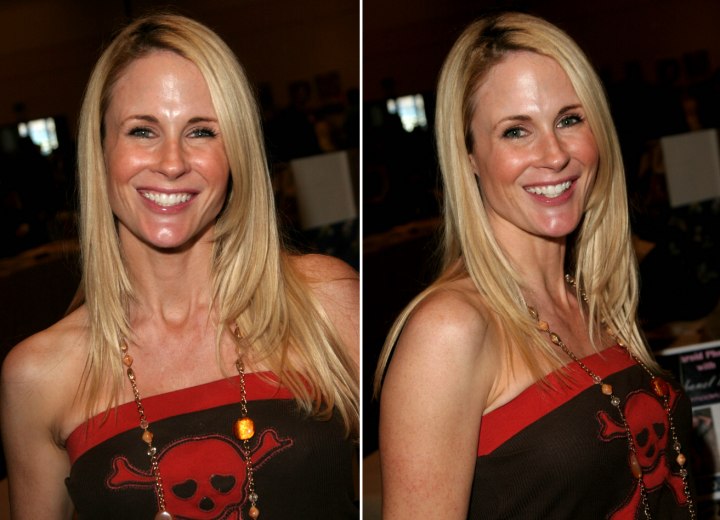 Click to enlarge


This is an easy hairstyle to maintain with a good wash, conditioning and applying the styling crème for volume and manageability while you are using the blow dryer.

Be sure and blow the side in the right direction as you are winding the hair over the brush and gliding it toward your face. Use paste to piece up the ends where you want them to go. Use gloss on the crown for sheen.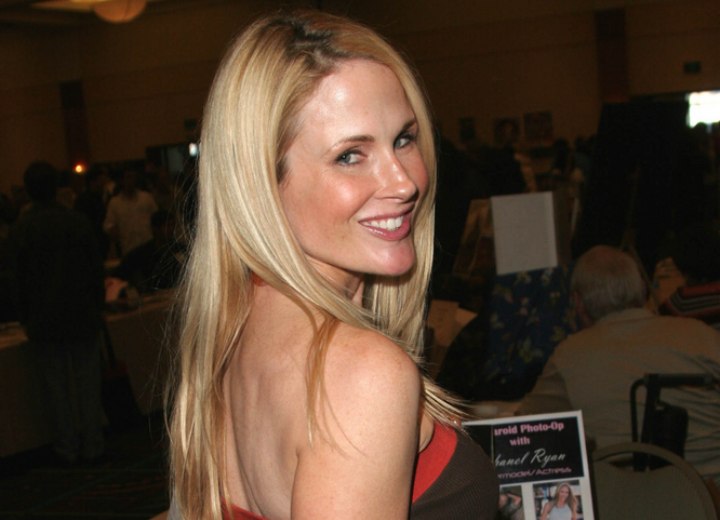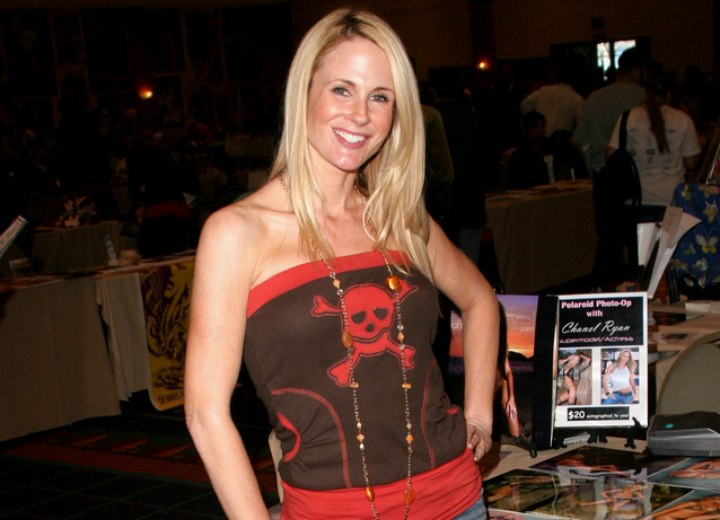 Related Post:
More Chanel Ryan hairstyles