Cate Blanchett's Updo

Cate Blanchett looked radiant in red when she showed up to the BAFTA Los Angeles 2014 Awards Season Tea Party on January 11th, 2014. Her style was simple and elegant and had a retro inspired vibe. A polished hairstyle combined to match with a polished outfit with a crisp, buttoned up collar.

An updo is always a great idea to pair with a high collared top. It keeps things from getting overwhelmed and sweeping her hair up helps you see the detail in the garment. Cate's dark blonde hair color is a very warm shade with flecks of gold throughout. The length is probably several inches past her shoulders.

You do need some length to achieve a hairstyle such as this. Her hair is blown out smooth and curled on the ends. The crown is teased slightly to create some texture and height and then smooth back gently into a low ponytail. The hair is then gathered into a messy bun and pinned for a fun and whimsical result.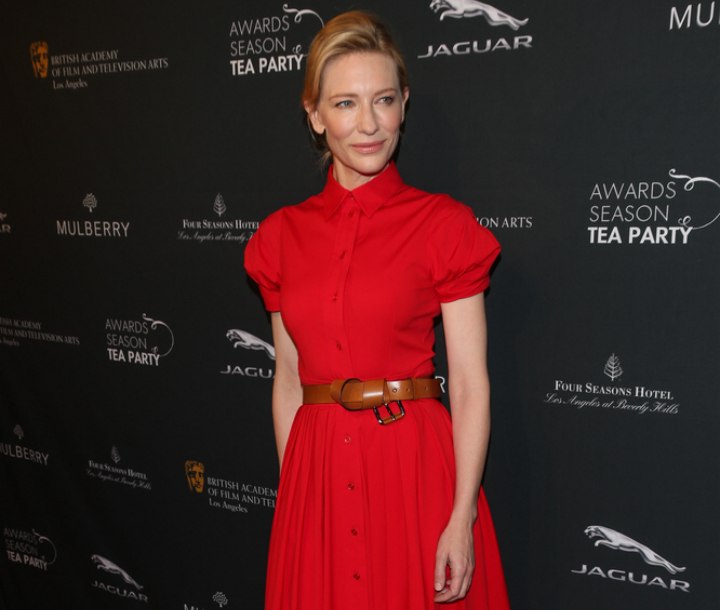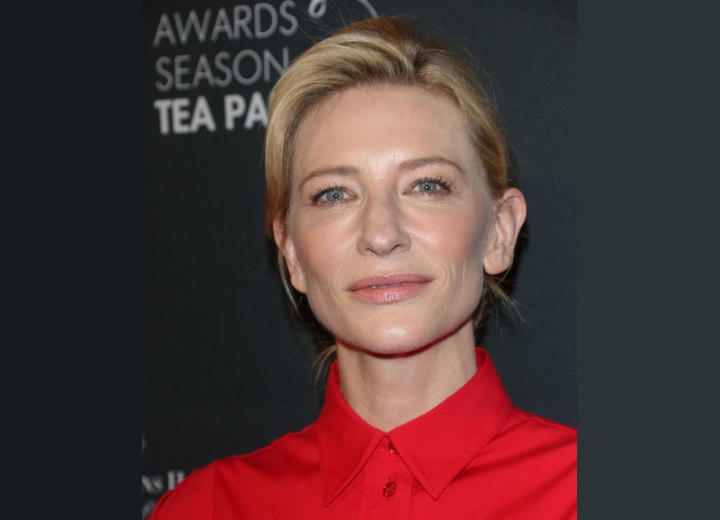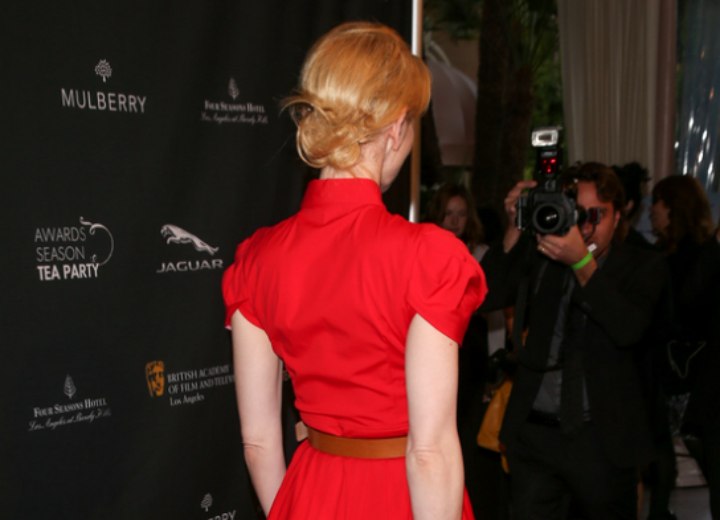 The bun is centered in the back but her hair is parted deeply to one side in the front for a cool contrast. Her bangs are kept swept to the side to add framing and softness. Because Cate did not keep the hair slicked and super smooth but more soft and undone, it creates a cool casual feel. We love it!

Related Post: More Cate Blanchett hairstyles