Hairstyle for Short Straight Hair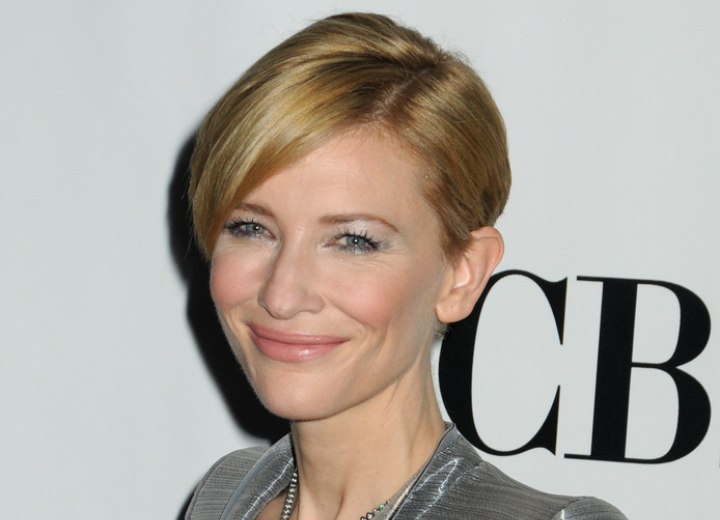 Cate Blanchett donned a new short haircut when she showed up at the 64th Annual Tony Awards in New York City.



Her straight blonde hair had several meshed highlights weaving in and out of the smooth coif. The side part gave way to her top and crown combed over to the side covering part of her forehead and her temple. The other side was designed to be just a miniscule from her ear.

Cate's hairstyle is not only refreshing, neat and sexy but an easy fix when you must rush out the door. A blow dry and a spritz of moisturizing crème would do the trick.

Have you noticed how the color silver grey is in now? I'd like to give Cate some small diamond post earrings that I think would really go with her silver outfit and touch off her eyes too. She wears a light shadow on her eyes with eyeliner, lashes and mascara. There is a hint of blush, topped with a light creamy pink lip tone.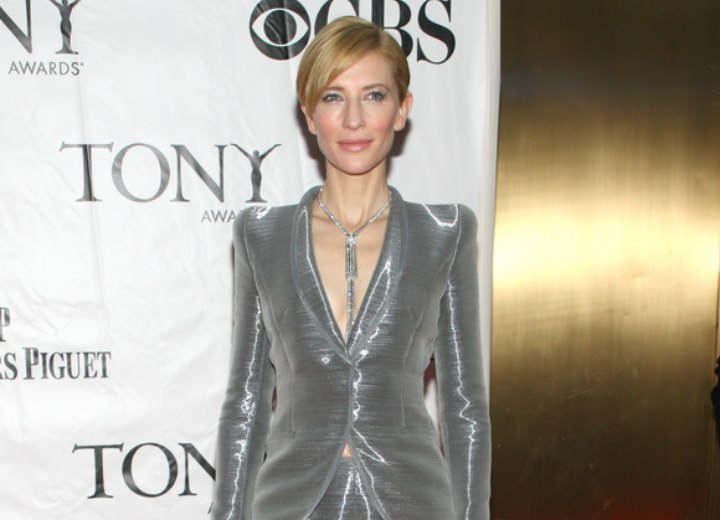 Photos by PR Photos

See also: More Cate Blanchett hairstyles