Caterina Murino & Melanie Laurent
Caterina Murino - 2008/11/14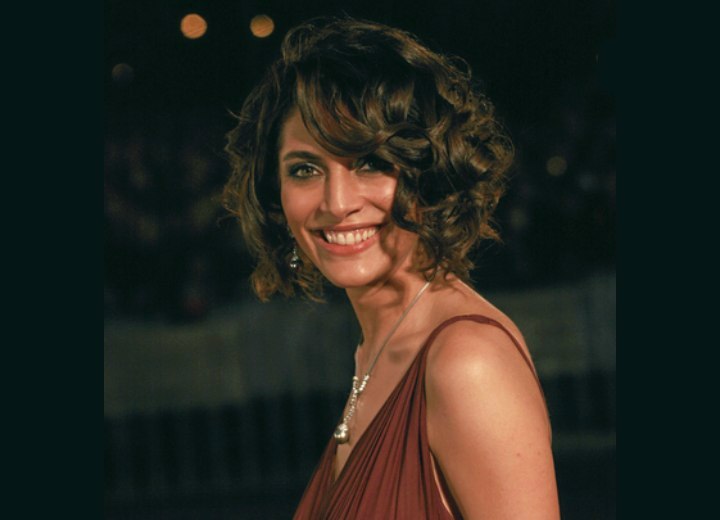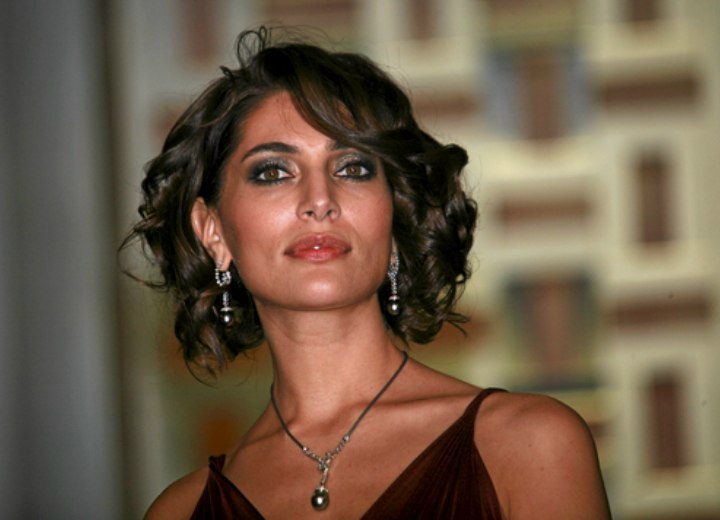 When I think of Italian actresses I think of pasta, anchovies, pizza and plenty of red wine to wash it down with! Everything becomes festive with music with a party atmosphere. Why not celebrate life!

Caterina Murino blasts us with an extraordinary smile as she celebrates her heritage with plenty of large round rolling curls in her hair that flower around her face. Her hair is packed in long layers with mops of flops and twists and whirls of total elegance make Caterina a mixture of sophistication and rock and roll. A medium sized curling iron was used all around her head with the curls allowed to drop where they may.

Plenty of shimmering eye make up is the focal point of her make up with the rest of the hues in a natural form. Light bronzing and a neutral lip color go well at hand with her light silver necklace and earrings. The rusty brown dress brings out her olive skin tones. Good choice! Tip: if you have a little age on you, stick with the muted shadows, because the glossy ones will show every single wrinkle you've earned.

Melanie Laurent - 2008/11/14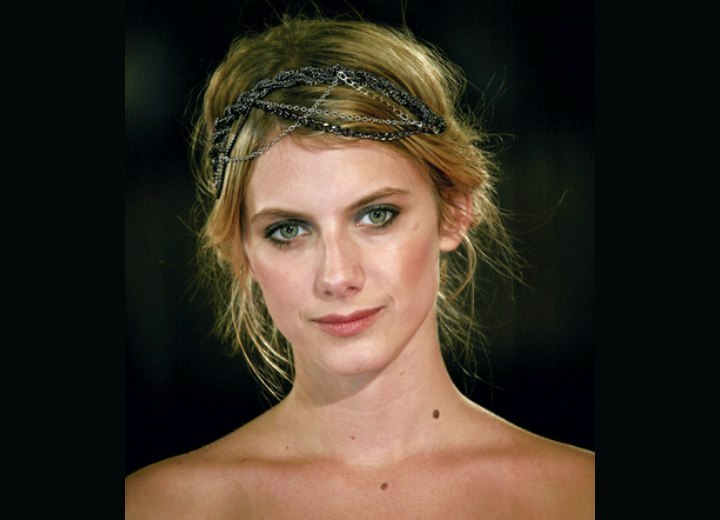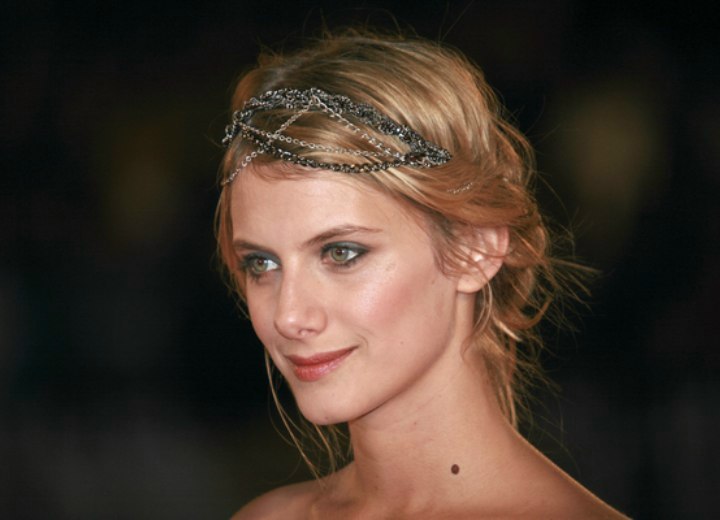 Melanie Laurent is wearing a Grecian type of headband that is becoming quite popular with celebrities. I expect we will be seeing these headbands worn down the street and even along the beaches before too long. Wearing her hair in a mussed up style with reckless carefree rolls fastened in the back we can take plenty of notes of the importance of the ends that are allowed to poke out, lie out or hang out.

The unpredictable center split allows meshes of the hair on the top to follow through on the sides and to join with the rest of the hair in the back. This hairstyle could be a fairly easy fix, with no worries about your hair being in place. If fact, if you were to get it up into a smooth touch, it wouldn't look the fashion plate it does.

A heavy hand is on the eyeliner accompanied by a smoky turquoise shadow that blends on her eyes perfectly. A small bit of blush and warm lip tint and you are done! My personal preference would be to don Melanie with a necklace and earrings that would harmonize with her band.