Curls Hugging the Neck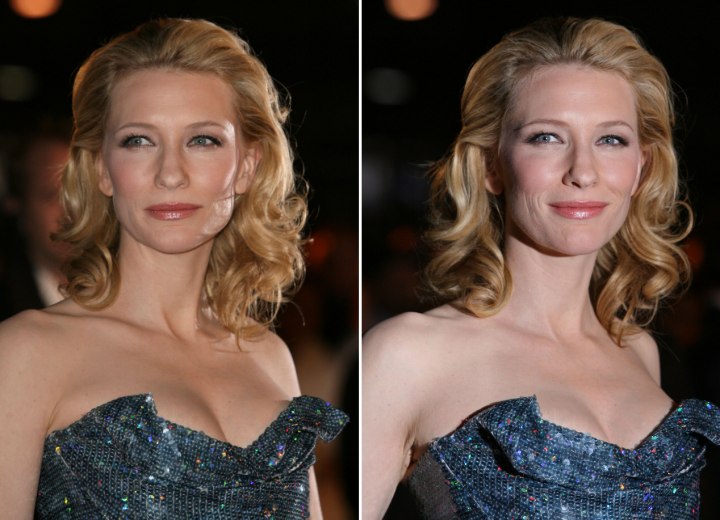 Cate Blanchett was at The Times BFI London Film Festival and she wore her hair back from her face and combed down into a series of curls that hugged her neck and brushed upon the tip of her shoulders.



Through the severity of wearing her hair back, the curls softened the shoulder length hairstyle when laced along the sides. Cate is one of the few people who can wear her hair severely back and still look good because of her oval facial features and high cheekbones.

For staying power, the best way to achieve Cate's hairstyle is to roll your hair with conventional rollers going back and away from your face on the top and half way upon the sides. Roll the rest of the hair in verticals and brush it out when dry, and fix the curls to hang.

Her hair color leans toward a beige strawberry blonde that is soft and demure and reflects a pinkish glow upon her forehead and her cheeks. Her lip color is a creamy pink salmon that had to be customized especially for Cate.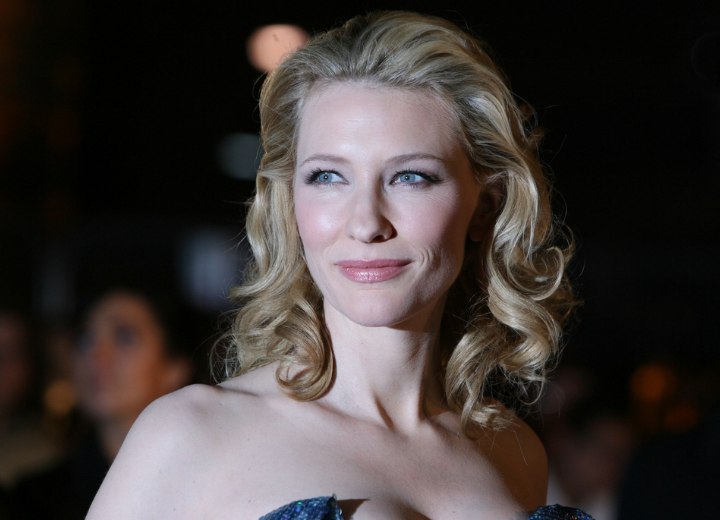 Photos by PR Photos

See also: More Cate Blanchett hairstyles