Bun with Curls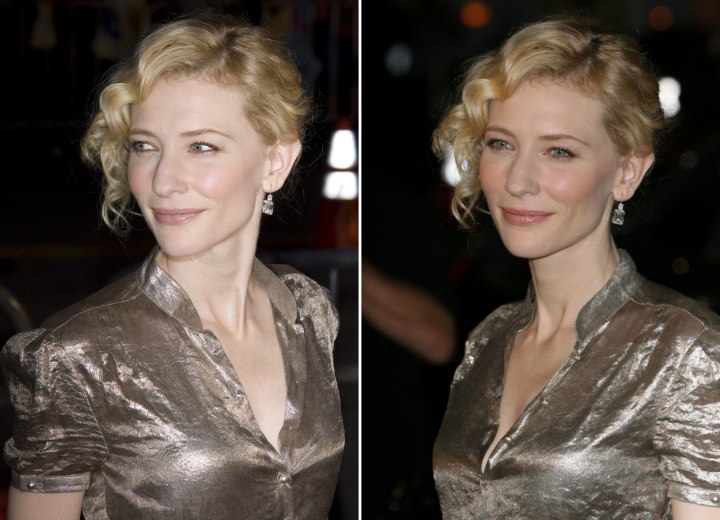 A delicate Cate Blanchett showed up at the Babel Los Angeles Premiere and she wore her light blonde hair up in a series of curls and waves. Sectioned off for her side part, the curls and kinks were introductory along the side of her face.



Her other side was combed back to be enveloped into a gathering of messy curls bunched up in a large bun that sat just below her crown.

If one word could describe Ms Blanchett's look it would have to be feminine. Feminine because of the delicacy of her curls, petite earrings and the stunning shiny dress she is wearing that ties it all together.

Her makeup is light and tasteful with lightly toned eyebrows, a small amount of illuminating beige eyeliner under her lower lashes, dark brown mascara, pale pink blush and a light rose pink matt lip color that spells class.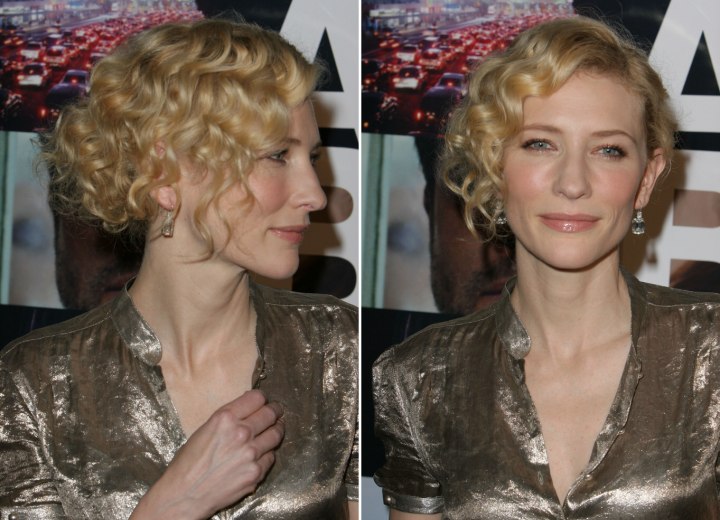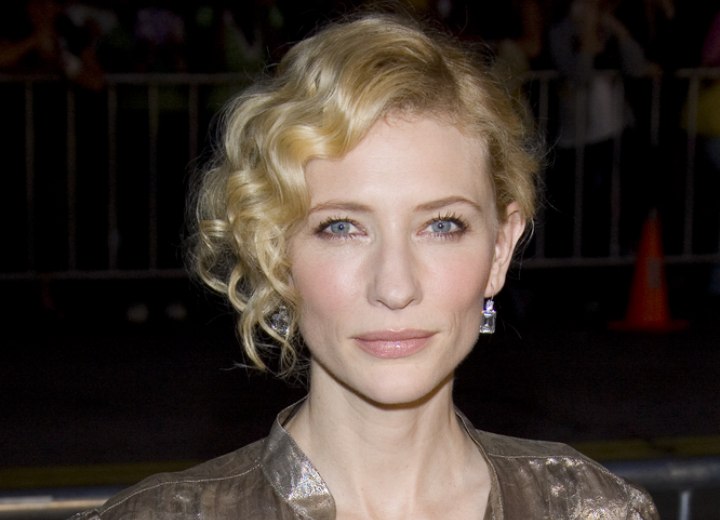 Photos by PR Photos

See also: More Cate Blanchett hairstyles