Long Straight Hairstyle
Candace Bailey is an Alabama girl who has one of those smiles that make people feel good inside. She was a gymnast in her early teens.

She is wearing her hair long and straight with the possibility of dark hair extensions underneath her own hair making a distinct functional contrast (December 8th, 2006). This is a cute hairstyle but, wouldn't she look adorable with her hair cut into irregular lines moving all about her head with chopped bangs as well?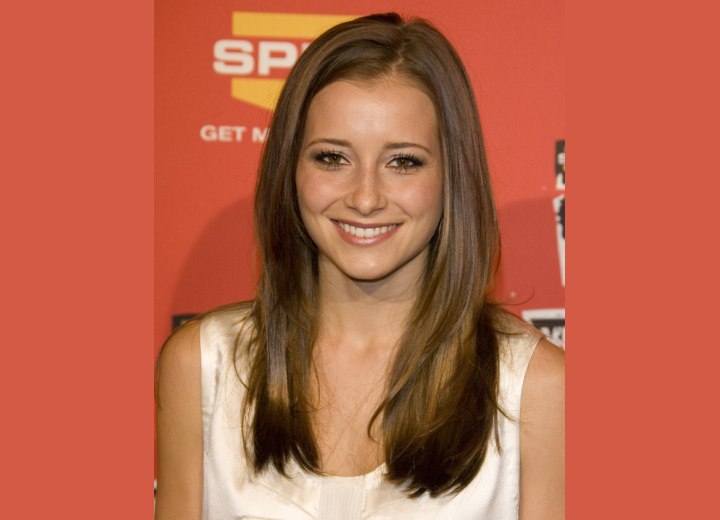 Click to enlarge


The style she is wearing can be easily obtained through sectioning off your hair and beginning on the bottom using your flat iron and smoothing down to the ends. Her hair color is a warm lush brown with caramel and golden blonde highlights and the darker color underneath.

Related Post: More Candace Bailey hairstyles