How To Prevent Hat Hair
Movie whirlwind and fashion maven Cameron Diaz was ready for a cold night on December 9th, 2002 in her black cashmere coat and a lilac fedora hat.


The honey blond color of her hair was a refreshing contrast to her outfit and brought the memories of a long sunny summer with it. In the picture she wears her hair casual but stylish.

To prevent hat hair a great solution is a ponytail. Cameron wears hers in a slightly disheveled and sexy version on one side. All that is needed is an outchless hair rubber to hold the mane together and a spritz of shine spray.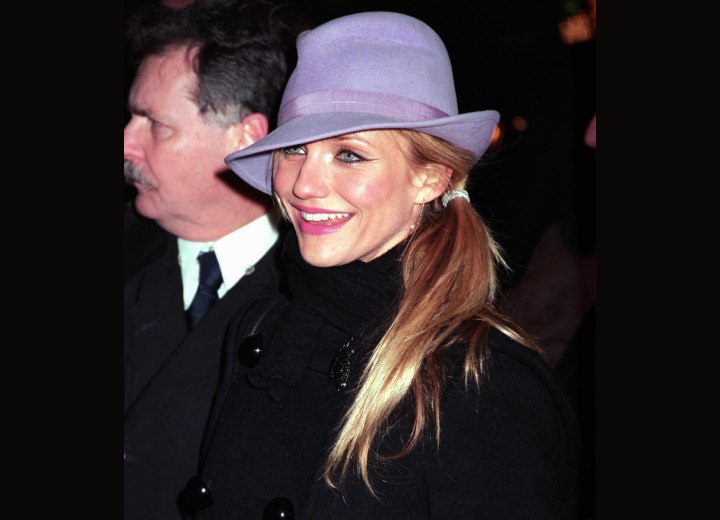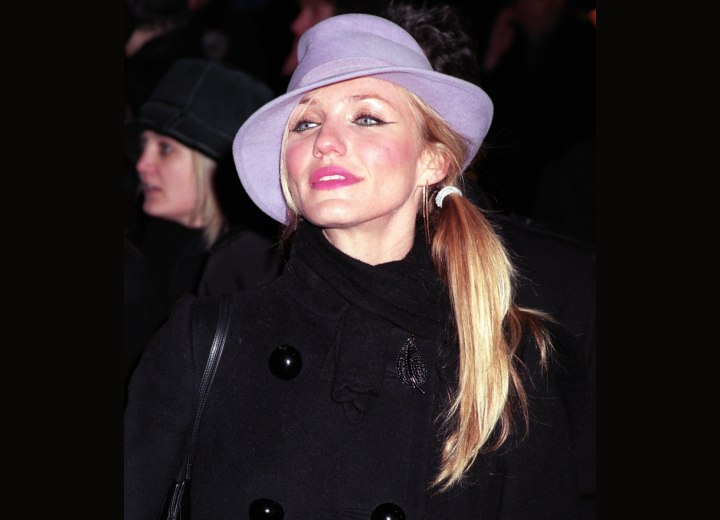 Related Post:
More Cameron Diaz Hairstyles