Updo with a Short Haircut Effect

Calista Flockhart steps out on the town with this interesting hairstyle (April 9th, 2013). Love it or hate it, she is wearing a tousled hairstyle that is swept back and away from her face. The updo makes it appear that she cut her hair short but it's really pulled back.

It's amazing what a few bobby pins can do. You do have to be careful when choosing an age-appropriate style. Sometimes you can choose something that looks a little too young which can age you even more.

She had the right idea in keeping the texture soft and the bangs brushed forward but a little more pieces around the face would help with framing. What we love most about Flockhart's hairstyle is the radiant color. Her dark brown base is lightened up with medium brown highlights and a few subtle blonde flecks for accents. The color tones are warm, flattering, and extremely natural looking.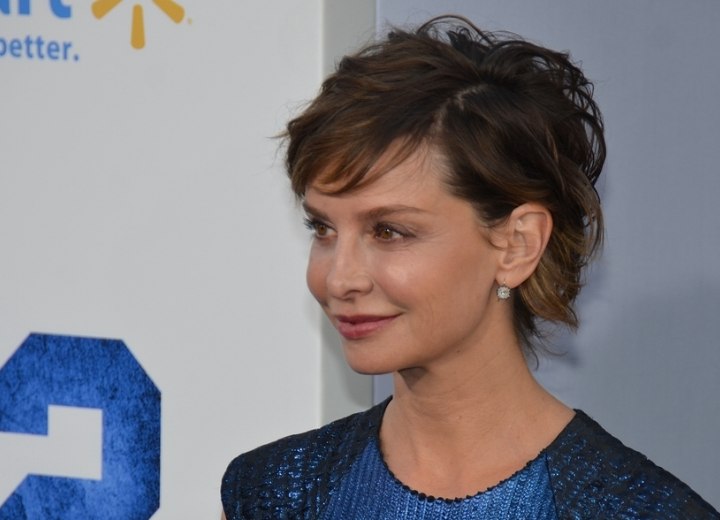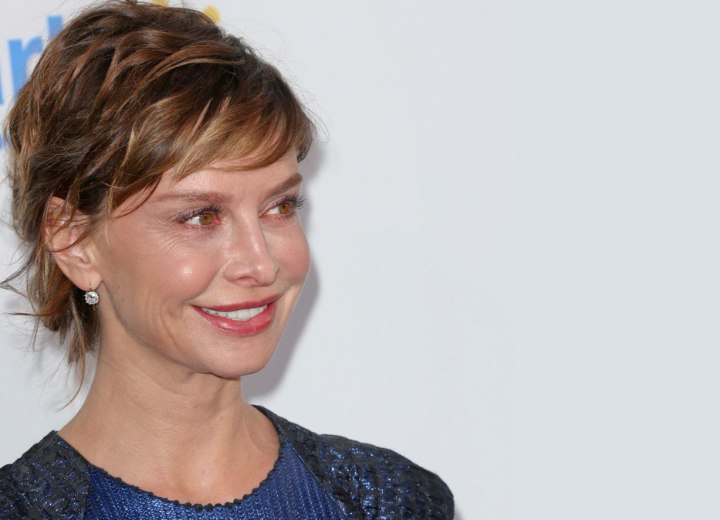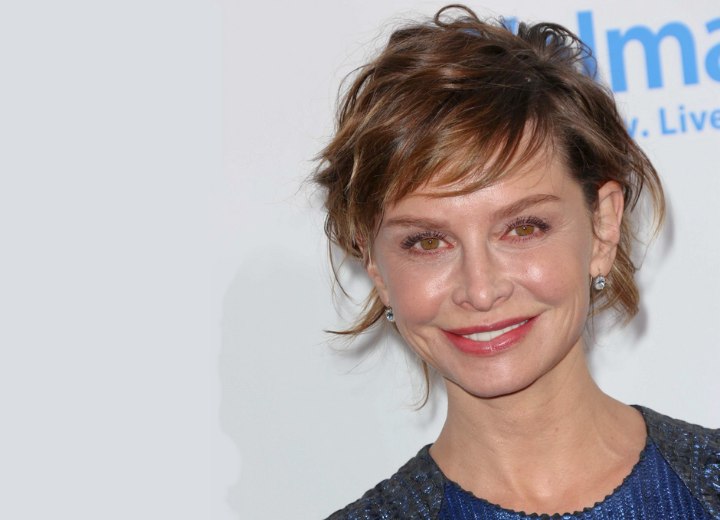 Related Post:
More Calista Flockhart hairstyles