Bryce Dallas Howard's Long Bob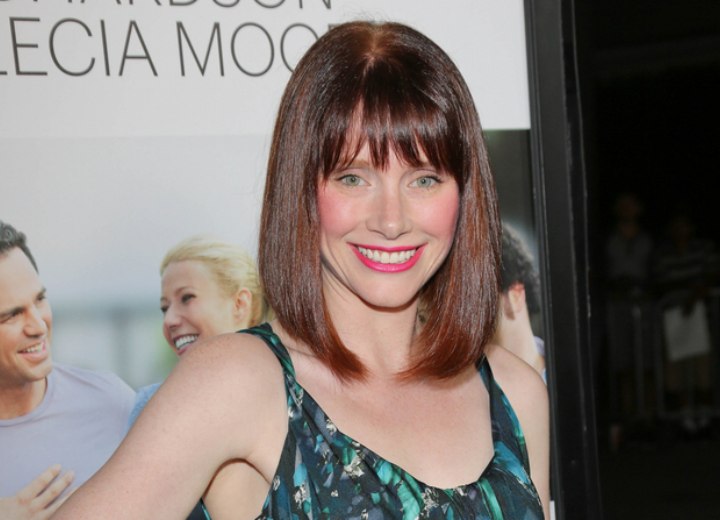 ↓ More Photos ↓

Tired of your long hair, but not ready for short? This long bob is a good low-risk in between style. Bryce Dallas Howard is an amazing actress and we love her crisp cut hairstyle.



This a-line bob is thick and full with minimal layers for a super sleek look. The length is cut slightly longer in the front and grazes her collar bone. The length tapers up to the shoulder line in the back. Thick, choppy bangs help frame her face and add some interest.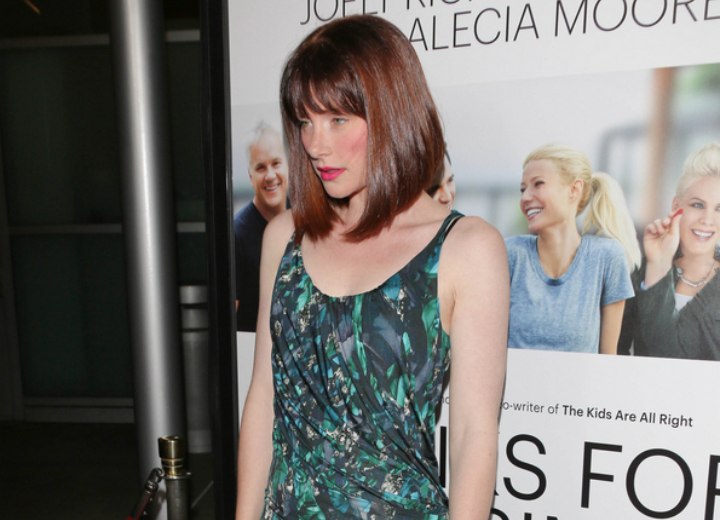 If you have super thick hair that can feel heavy, bangs are a great idea to help take some weight out of your hair around the face. Bryce keeps her hair sleek and smooth but rounds out the tips of her hair for a beveled under result.

Beveling the ends of the hair also helps to take some of the bulk out of the overall shape. If the hair is not layered, the bob will appear very bulky and square instead of rounded and soft.

Grab a flat iron to achieve the same effect. Simply glide the iron through small sections of hair and angle the iron under at then ends to make them roll in.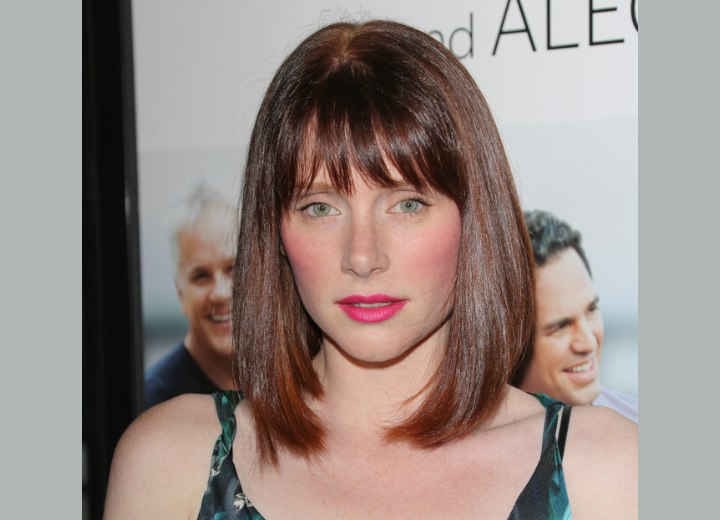 See also:
More Bryce Dallas Howard hairstyles