Hairstyle with Transparent Bangs
Bree Turner's long hairstyle (December 18th, 2008) has changed to a form that is a little bit shorter and lighter. Her transparent peek-a-boo bangs are especially shorter and although she is already young, she looks much more youthful. Everything about Bree has been lightened up: her hair layers and the hair color.


She is wearing less makeup with a lighter foundation and less bronze/blush. There is still the eyeliner, mascara and neutral lip color. Being dressed up in a high collar black silk blouse, the icing on the cake is her fur coat, as it is quite stunning and goes very well with her hairstyle and blouse.

Tip: When it comes to a new hairstyle, less can be more for you. A light airy hairstyle will lift up your whole countenance and you will look and feel refreshed, as well as younger.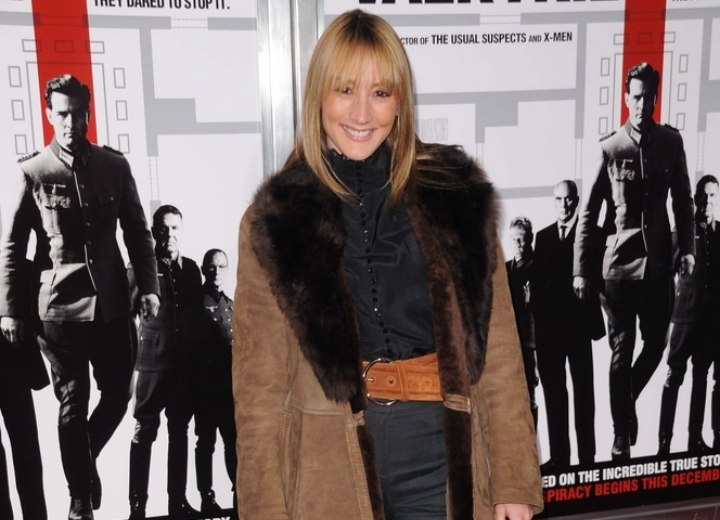 Related Post:
More Bree Turner hairstyles