BooBoo Stewart Hairstyle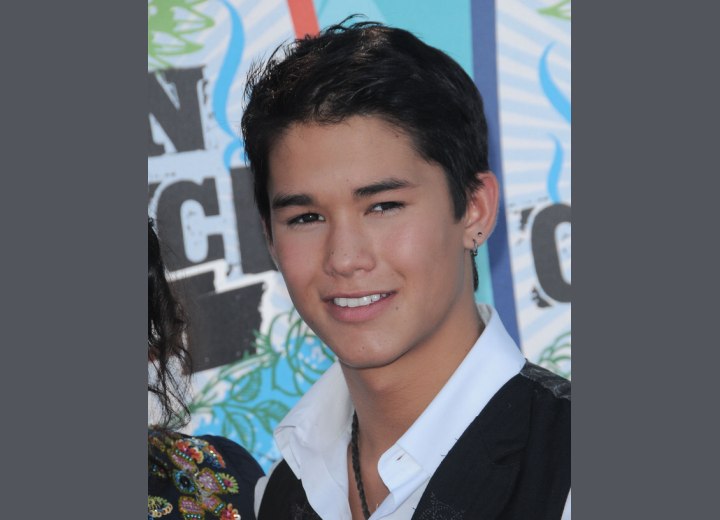 Teen American actor BooBoo Stewart attended the Teen Choice Awards and he wore his dark hair with an easy cut over his ears, but leaving enough hair to look like he needed a trim.



His hair along his nape was shingled up loosely to yet have a good amount that can still be combed. The top was off of his face and gelled and brought over to one side with a few harried selections to go their own way.

This is a good hairstyle that isn't too short or too long for anyone who is thinking about trying something different. It can be combed, gelled and ran through your hands and left to flip out where it so desires. When it is messy when you are jogging your hair will look good and plenty macho.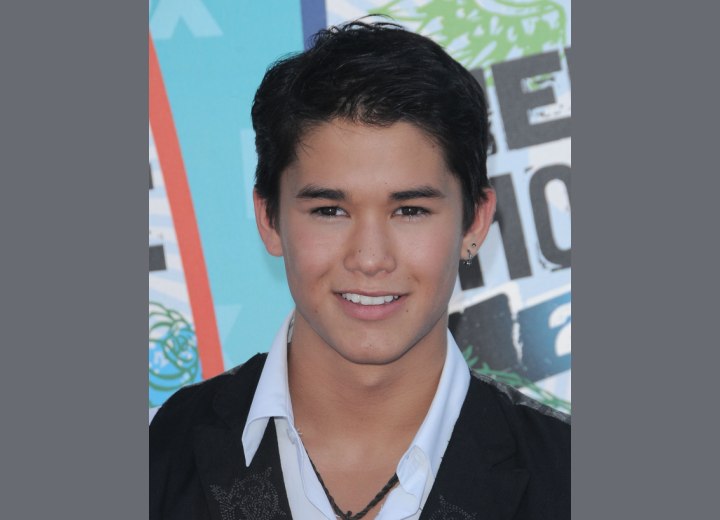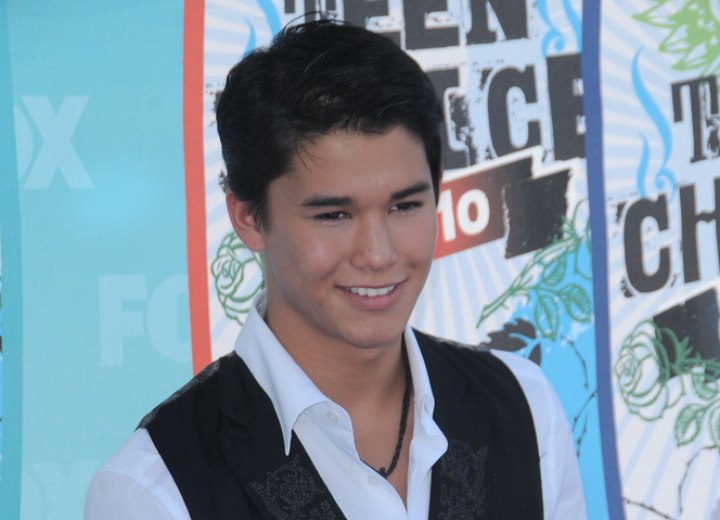 See also:
Male celebrity hairstyles
The latest hairstyles for men