Long Red Hair & Hair Band

Bella Thorne attended the premiere of "Planet 51" in Los Angeles, California in November 14, 2009 and she wore her long red hair in singled wavy coils that fell down her back and below her shoulders.

Her bangs were clipped long enough to cover her eyebrows in a straight and smooth edge. She is wearing a thick white hair band with a flower on the side that brings out her striking personality and endears many a heart close to her side.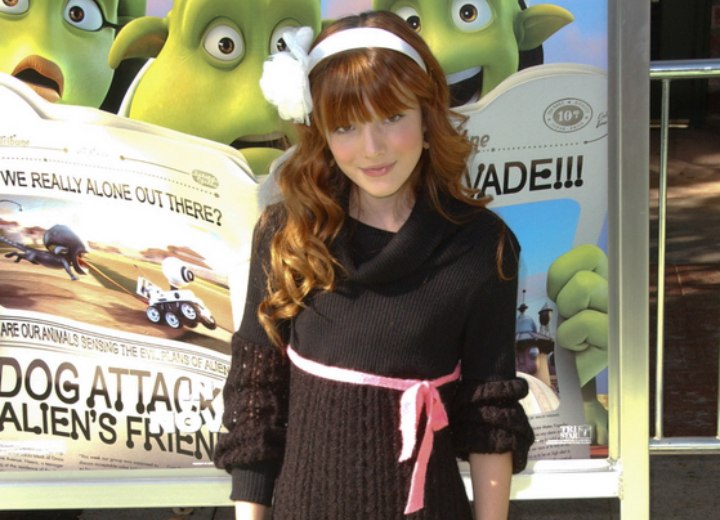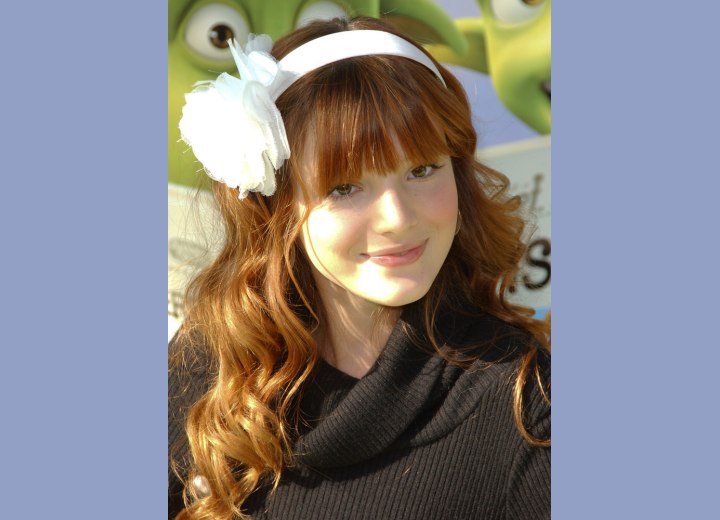 Bella keeps her makeup light and natural, not just because she is young, but because it just so happens to be her style. She is wearing light eye liner, light lashes with mascara, a tinge of pink blush and light pink lip color.

She has looped gold earrings on her ears that accommodate her reddish brown hair and black outfit.

Related Posts:

More Bella Thorne hairstyles

Tips for redheads

How to choose the right shade of red