Bella Thorne - Retro Look

At the "Pitch Perfect" Los Angeles Premiere event held on September 24, 2012, Bella Thorne looked spectacular and superb with her retro look, which included a very long hairstyle as well as a black shiny vintage inspired dress with a rounded white collar.

Her long hair cascades past her left shoulder in an unruly hea, not tightly curled. The front of the hair is layered to form bangs on either side, after being crookedly parted in the middle of the head.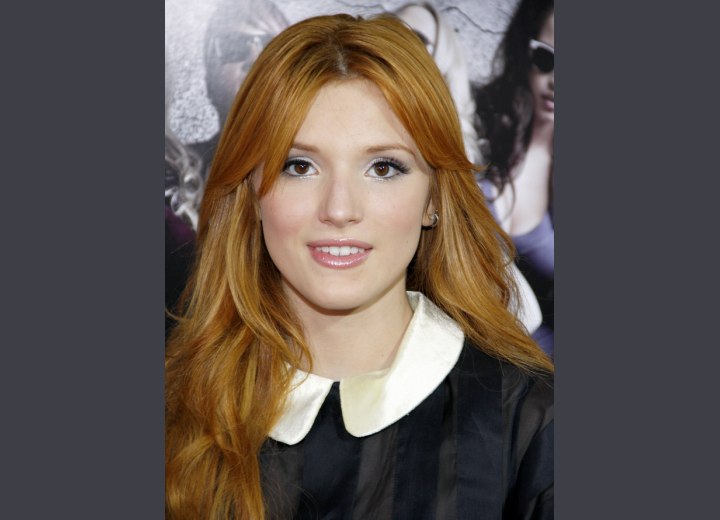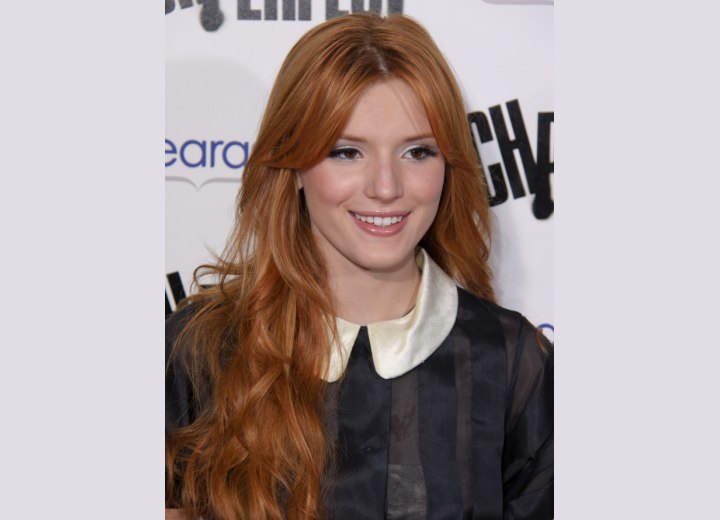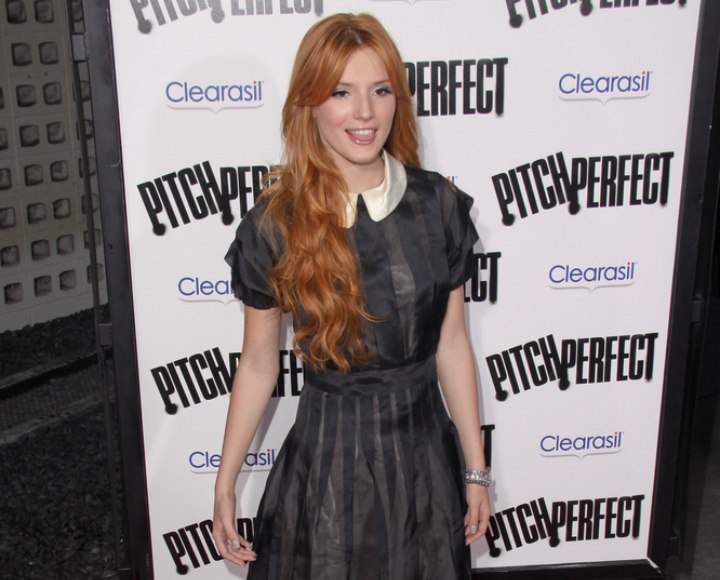 The bangs create a swooping layer on the left and right side of the forehead. Her red hair color brings out the complexion and matches the dress. Her vintage appearance is shown also in silver shoes and polka dot sheer socks, giving a school girl effect.

Related Post: More Bella Thorne hairstyles