Young Girls Hairstyle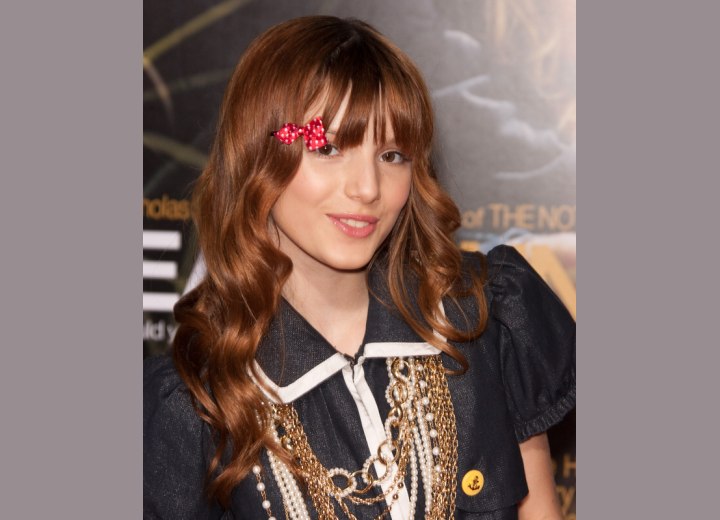 (Scroll down for more photos ↓)

Young Bella Thorne was everyone's delight at the "Dear John3 World Premiere when she wore her long red brown hair in gentle coils that traveled below her shoulders and then secured with a small red bow on the side.



Her bangs were an asset unto themselves, smoothly fashioned and spaced in thick pieces as they were placed just under her eyebrows.

The amber hair color and hairstyle fits Bella quite well and portrays a very feminine presentation along with her peterpan/butterfly mixed collar design that is trimmed in the white setting within the denim colored blue dress.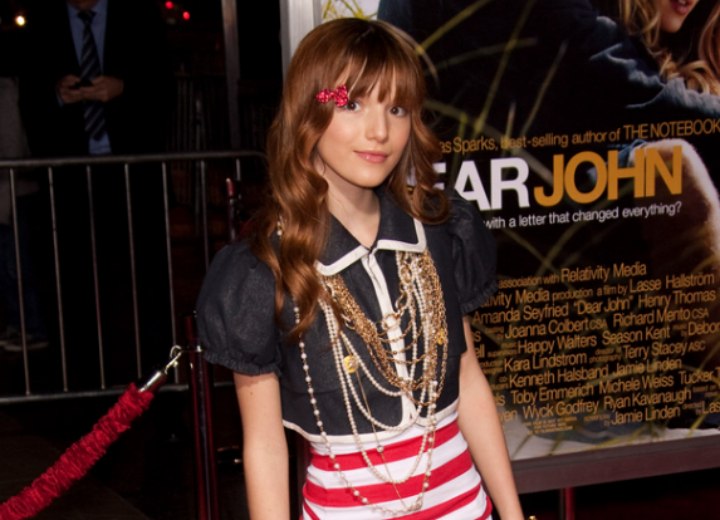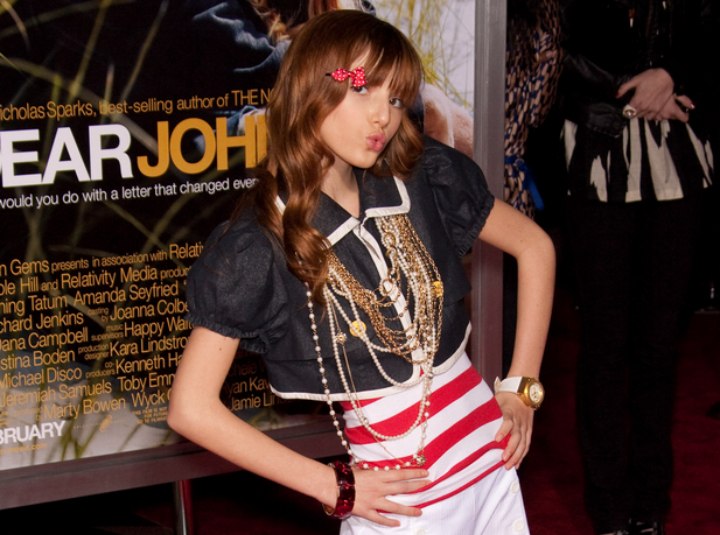 Bella's hair is ideal for a young girl such as herself. The hairstyle would require a coiling or curling iron to set the curls into a tight vertical position and then allowed to gently fall where they hang. Her hair color is a light warm brownish red that would appeal to those drawn to the look of earthiness and wholesomeness.

Her makeup is light, with dark eyeliner, mascara and a flesh toned lip tint and is au natural. With her length of hair Bella can easily wear it up or down, braided or around with a ribbon.

Photos by PR Photos

See also:

More Bella Thorne hairstyles

Hairstyles for little girls