Blouse, Tie & Youthful Ponytail
Everyone's darling Anne Hathaway attended the Kid's Choice Awards on April 3rd, 2004 clad in a girlish white blouse with a rather masculine loosely bound tie.


Fitting the occasion her hair was pulled into a youthful ponytail and just a large strand was left unattached so that it could frame one side of her face, starting from a high point on the forehead. The hair was not smooth but left in a natural and playful roughness.

The auburn color of her hair has some honey accents and works well with her deep brown eyes that are enhanced with a hint of blue eye-shadow.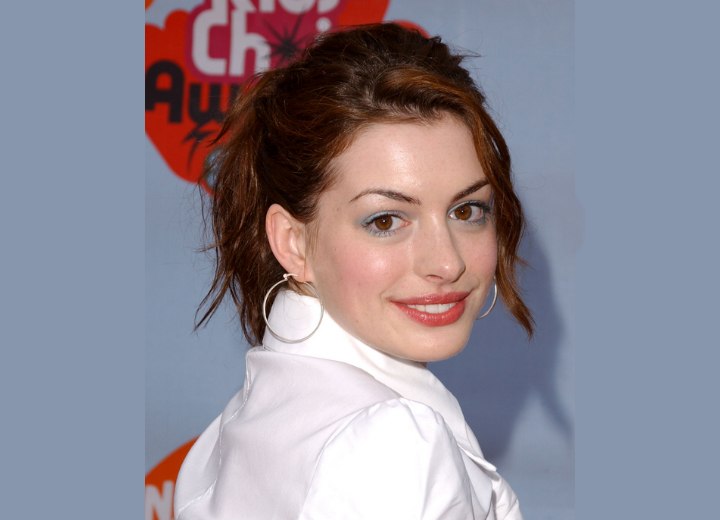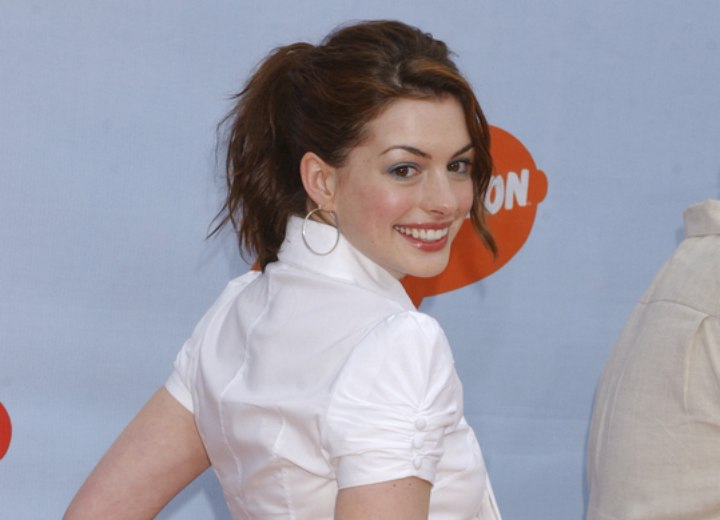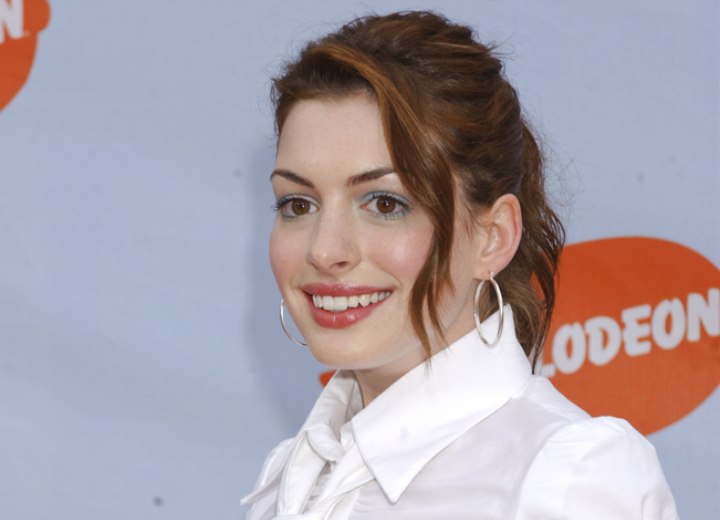 Related Posts:
Celebrities with a ponytail
Neckties for trendy women
More Anne Hathaway hairstyles