Anne Hathaway's Grown Out Pixie

This young Disney starlet has blossomed into a full-fledged Hollywood super star. Anne Hathaway's short hair, which she cut for her role in Les Miserables, looks absolutely stunning on her. This slightly grown out pixie was styled very elegantly for the Annual Costume Designers Guild Awards on February 19th, 2013.

Wearing the bangs forward and a little heavy adds some sex appeal and glamour to the look. Hair was flat ironed to really smooth out strands and help them lie flat. Bangs were beveled under slightly for a more soft and swoopy result. A little shine wax helps define her layers and gives her a mirror-like finish. Perfect and polished!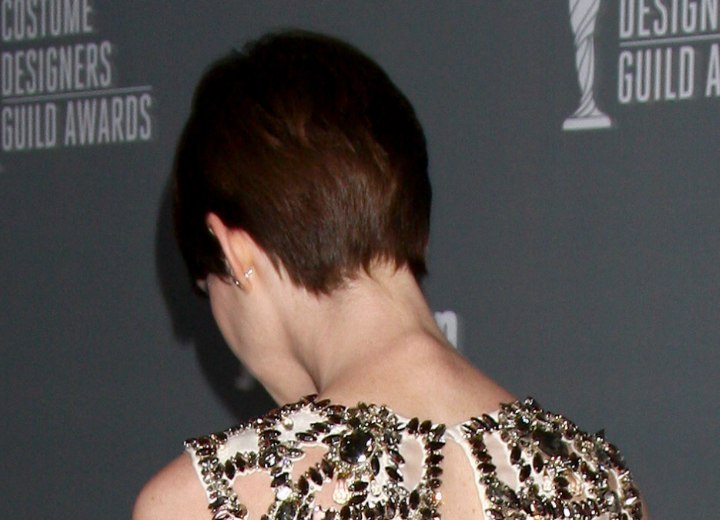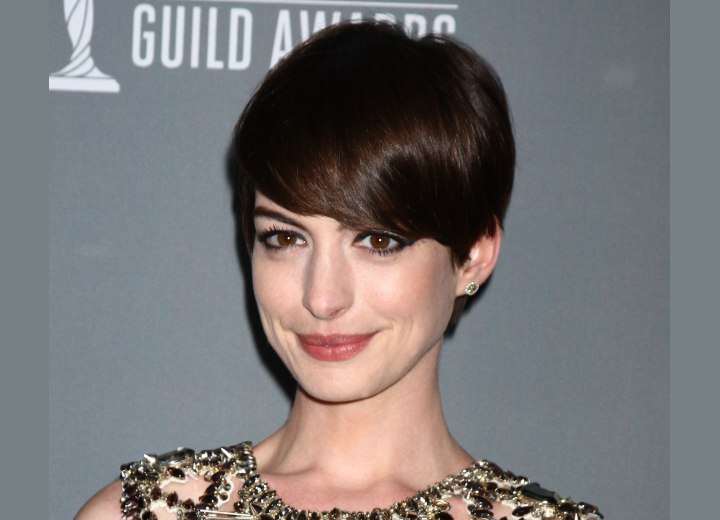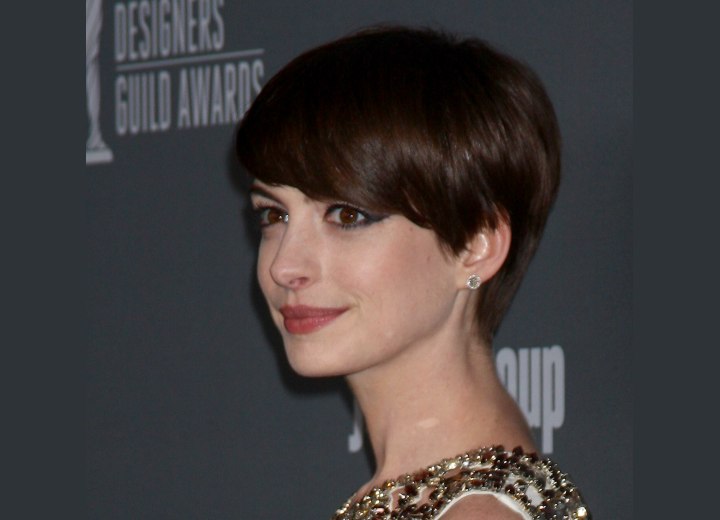 The longer pieces around the face and ears give a girly sophistication to the overall look. Hair is parted deeply to one side Anne's trademark brown locks are the perfect deep brown shade. The color is darker but the light dances on the shiny hair and makes it glow. This is a great example of a low maintenance hairstyle and it also shows how you can glam up a short and simple do. Keep Anne in mind for your next pixie inspiration!

Related Post: More Anne Hathaway hairstyles
Photos: Helga Esteb/Shutterstock