Woman Wearing a Tie
AnnaLynne McCord wore a white puffed sleeve shirt with a blue tie at the 2011 People's Choice Awards Nominations Announcement on November 09, 2010.

Her long hair was styled in the center and angled upon the sides that revealed the many tones of high lighting upon her hair. Her curl mass was smooth and semi circled that fell below her shoulders.


Although Anna can wear just about any style because she has a small oval face, and because of this there would be times when her heavy hair would overcome her pretty face.

Instead of long layers with everything going southward in a heavy motion, it would help if the layers were shorter to be able to flip northward, or pulling her hair away from her face would also be flattering. As anytime we bring our hair back it enlarges our face.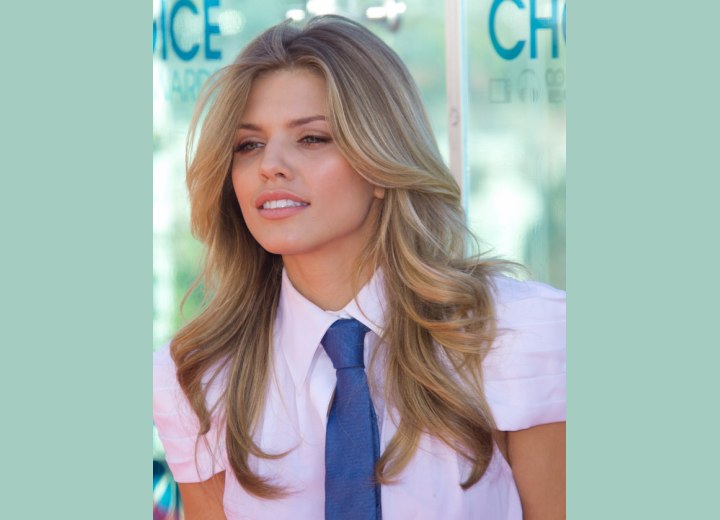 Related Post:
More AnnaLynne McCord hairstyles