AnnaLynne McCord's Hair Band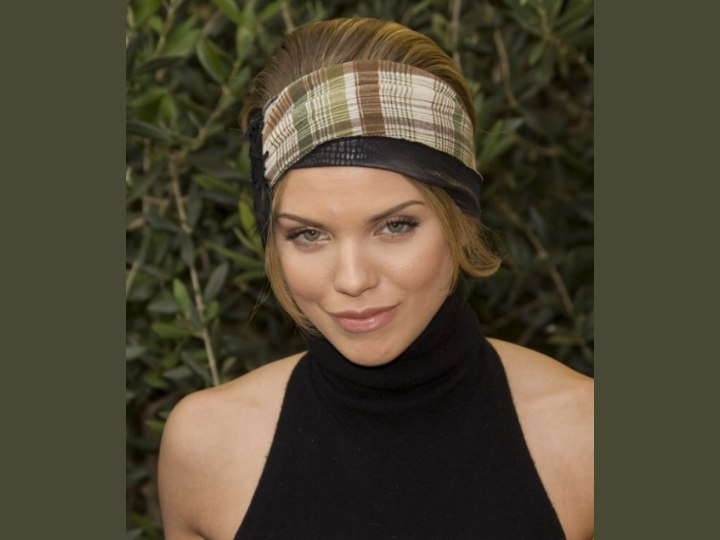 (Scroll down for more photos ↓)

AnnaLynne McCord is wearing a double hair band of plaid and black that secures her hair into a very stylish and mod image with only a few strands out on the sides. Foiled blonde slices brighten her naturally brown hair and face. For yourself, back brush the top and smooth it out just a bit before placing the hairbands.



A customized brush, makes for Anna's creamy foundation. Darkened tweezed brows, eyeliner on the lids, a light shadow applied in the corners over the concealer and a little darker shadow in the outer corners. Neutral lip tint is applied with a light overall touch of bronze for the healthy look we see. Let's not forget the mascara.

The cute black hair band that Anna is wearing matches her sleeveless turtleneck top. Take a closer look at the photo and study the pretty face between the settings of the black frame on the top and then, on the bottom. Remember, the closer the color is to your face, the more attractive. Excellent idea!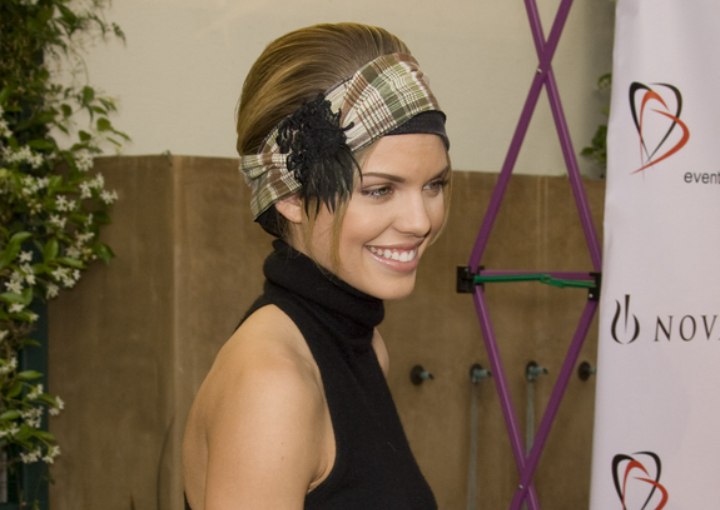 Photos by PR Photos