Anna Nalick with Long Hair
What a complete contrast of a different looking Anna back in April 21, 2006 when she attended the Leeza Gibbons Opens Her Assistance League Leeza's Play Care Center in Hollywood. Anna's hair was darker and still smoothed back away from the sides with the rest of her hair found to nestle below her shoulders.



Click to enlarge


Her makeup is fair with a slight tinge of color with penciled eyebrows, smoky grey eye shadow, mascara, eyeliner and a small amount of blush and a natural flesh toned lip tint. Anna's pictures of 2006 and 2011 are from night to day. You be the judge which one you like best.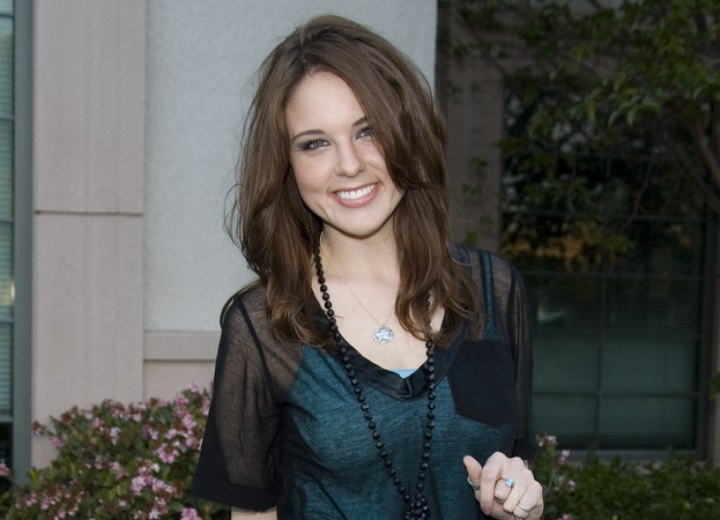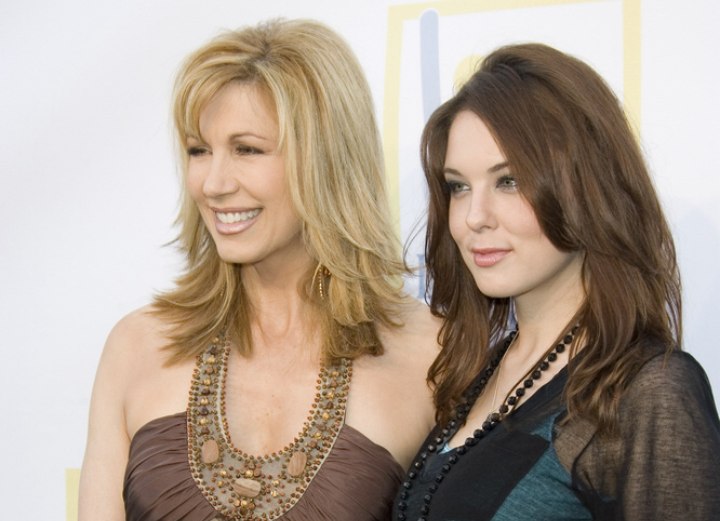 Related Posts:
Long celebrity hairstyles
More Anna Nalick hairstyles