Satiny Long Blonde Hairstyle

Time moves on and Anna Faris has changed her appearance to a rippled satiny hairstyle with longer lengths and various colors of darker blondes to contrast with her platinum theme (October 11th, 2007). Her hair is more relaxed with the barest of curl and there is the same high side part as before although everything is longer and straighter.

Anna's hair requires generous amounts of moisturizing conditioners that stay in her hair, moisturizers of: gels, smoothing serums and gloss for sheen because of the amount of coloring serviced on her hair.

There are several products that have both moisturizers with protein added that would be the best selection for your hair. Search it out and ask your professional what they would suggest for your type of hair.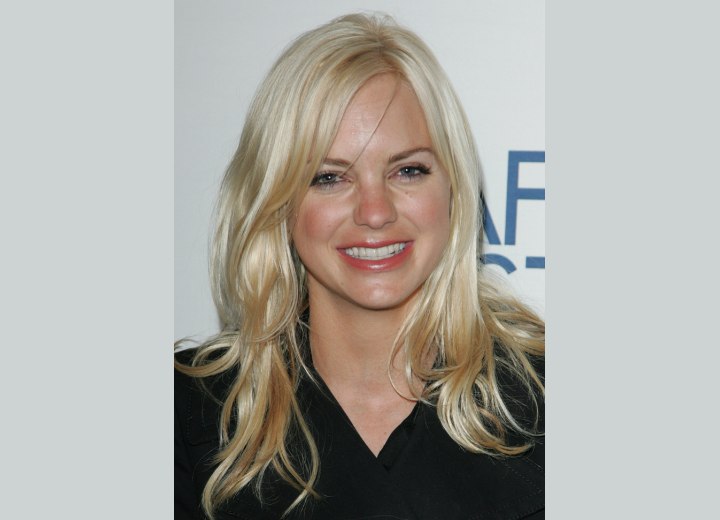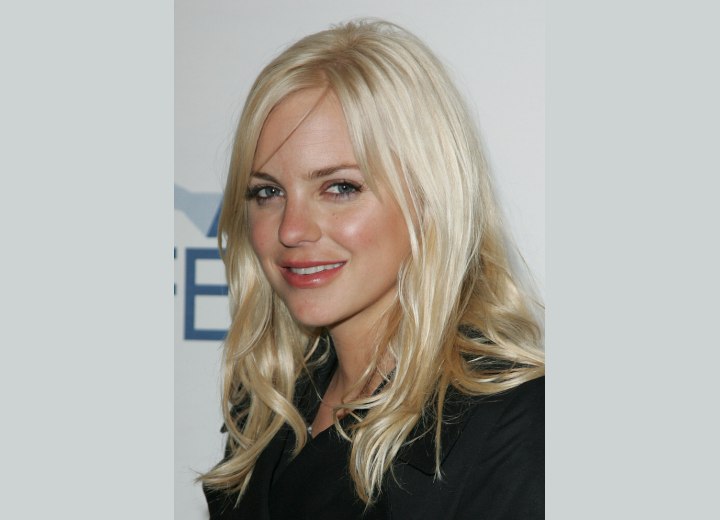 Related Post:
More Anna Faris hairstyles