Coiling and Curling
Amy Smart was one of the stars to attend the Fulfillment Fund's Annual Stars 2009 Benefit Gala in Beverly Hills, California (October 26th, 2009). She wore her hair with an irregular middle part and idle half coils around her head. Although Amy's natural color is close to a medium dark blonde she lifts her hair up to the highest lift possible that develops into a platinum color.

There are thin slices of a darker warmer blonde weaving next to her lighter color for a subtle contrast. When we look at the color under her hair and splayed over her shoulders we can see how it matches. Amy's hair color is high maintenance with continual touch ups and foiling and this means with a hefty price tag too.


Her long hairstyle is simply made by a coiling/curling iron wrapping sections of hair vertically around her head. When you begin to wrap your hair to look like Amy's remember how she has a straight effect from the part that goes down to the top of her cheekbones. This is where you begin to wrap, do not wrap from the part and out. Allow the curls to hang, as they will wilt as seen in the picture. A little bit of gloss like Amy's and you are ready to go.

I have this picture of Amy with a really cute bob fashioned just above her chin. Place your fingers on an angle blocking out the lower part of her hair on both sides of her face and you will see what I can see.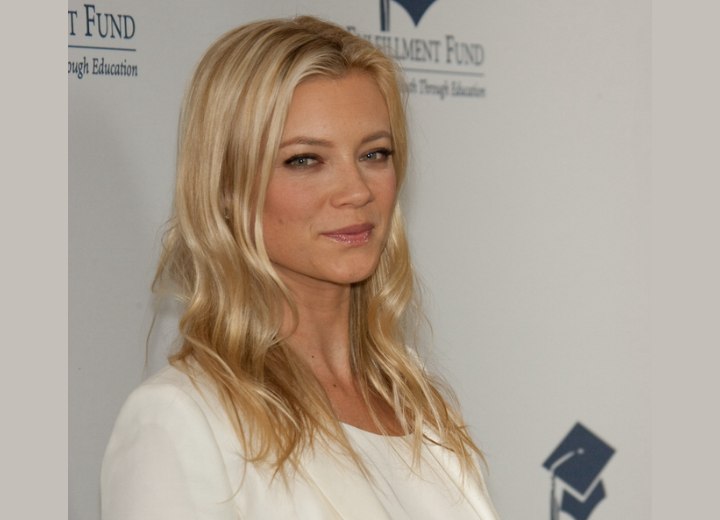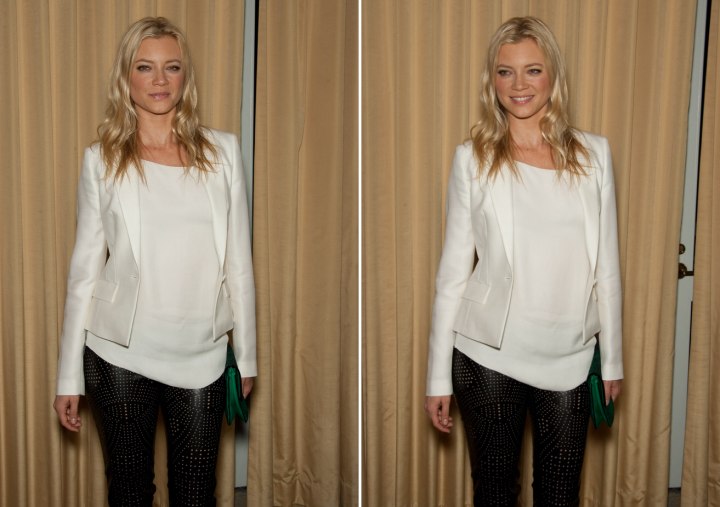 She is wearing a platinum hair color over a white top; any color would do more for her other than white because white and platinum are practically one, without a contrast.

Related Posts:

More Amy Smart Hairstyles

Celebrities with Long Hair