Bob Haircut without Bangs
The cameras noticed Amy Ryan's bob hairstyle when they flashed around at the Room to Grow 2010 New York City Fall Gala. Her coloring has gold and light brown slices that help present the more golden appearance then the usual blonde we normally see in celebrity land.

A strict top part brings her hair straightly down and edged along the ends and cuffed closely around her jaws.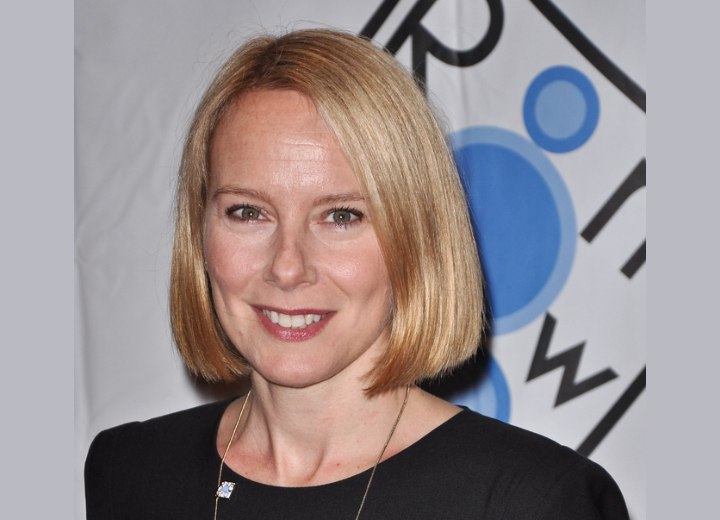 Click to enlarge


Suggestion: Amy would look great if she had a dutch boy bob instead of the dutch girl. The dutch boy wears bangs. The bangs could be worn straight, over or fluffy. Something to remember is how the perfect customized bangs will take years off of you because they give a lightness and uplifted look to your face.

Amy's makeup lends naturalness to her eyebrows, eyeliner, mascara, concealor and a matt rose lip tone. Her little black dress definitely makes the desired contrast for her hair.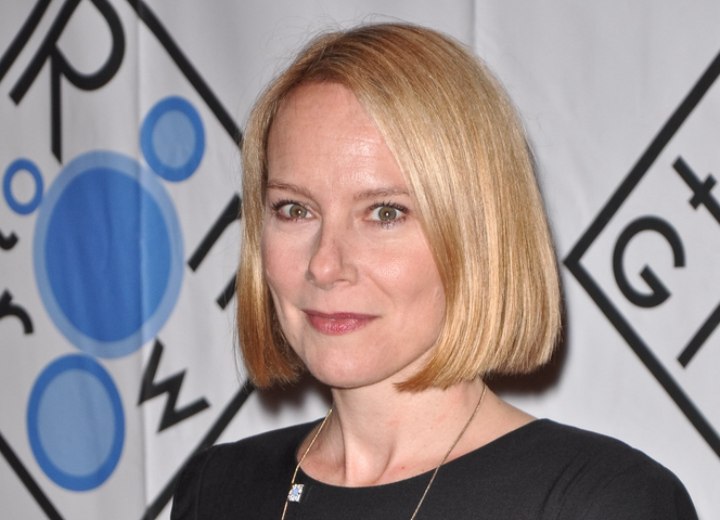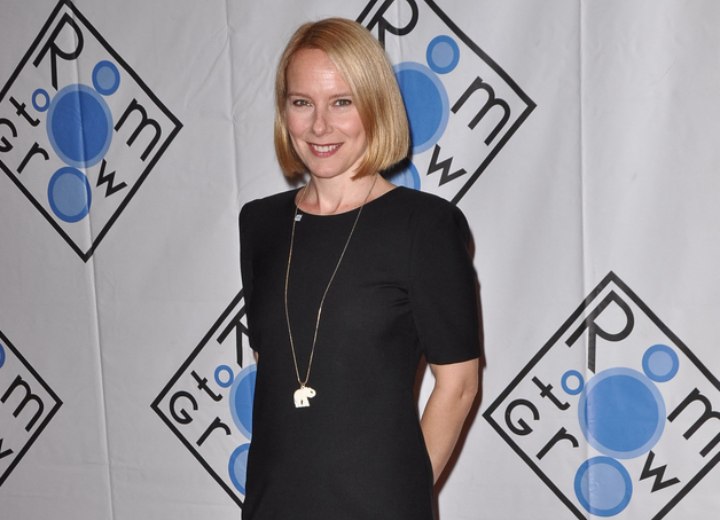 Related Post:
More Amy Ryan Hairstyles