Long Hair with Spiraled Curls
Amy Ryan on March 03, 2010 at the 25th Film Independent Spirit Awards wore her hair in long loose spiraled curls in a gathering of fluff around her shoulders. Casual waves on both sides connect with the rest of the hair that reflects the trio's of highlights in her hair.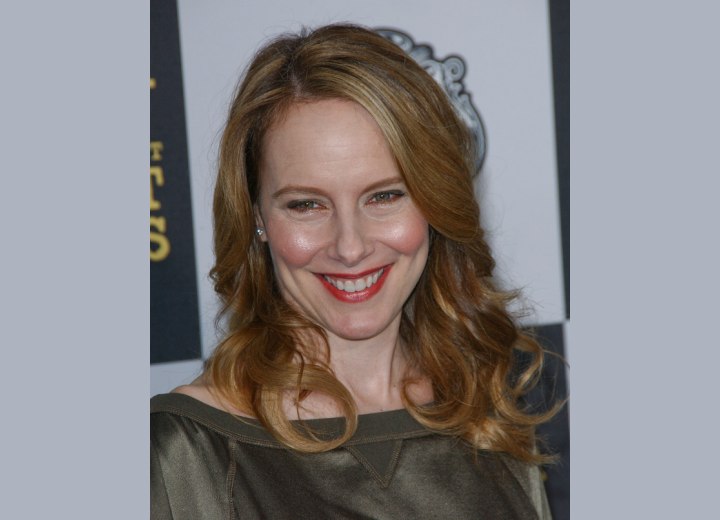 Click to enlarge

With Amy's redhead complexion, her face blushes and reddens easily. She keeps her eyebrows in a thick natural mode, eyeliner, concealor, warm brown shadow, blush and a coral red lip tone. Her greenish dress helps neutralize all of the reddish warmth her hair and skin projects.

When you discover that you have a good amount of redness in your skin along with generous amounts of red in your hair, one of the ways you can help neutralize the red is to wear green.

Green will help stabilize your total look. There is foundational makeup that has tinges of green coloring just for this purpose and will not turn your skin green, but will help balance your makeup.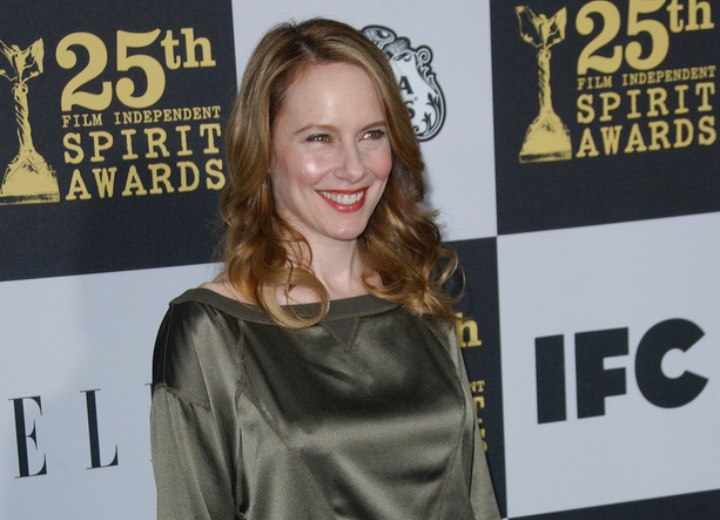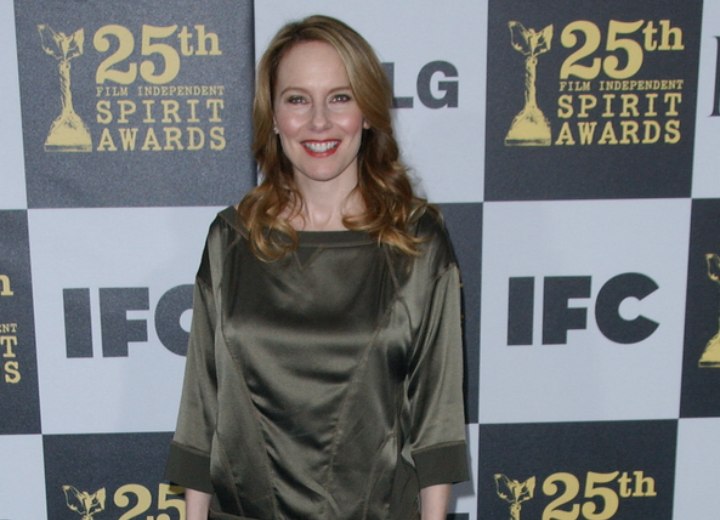 Related Post:
More Amy Ryan Hairstyles