Right above the Shoulders Hairstyle

The American actress looked lovely for a Beverly Hills gathering on May 8th 2013. Amber Valletta's shoulder length hairstyle was casual and sweet. Her highlighted strands are cropped right above the shoulders and have medium cut layers for movement and texture.

Long side bangs fall right at the cheekbone so they can be feathered back or even tucked behind the ear. The hair is blown out straight and gives her a simple and sleek finish. It's a luncheon event so this low-key hairstyle is a perfect choice.

Her natural colored roots are growing in causing a bit of a contrast with the rest of her blonde hair. Valletta could be trying to pull off a more severe ombré effect or she may need to schedule a visit to the salon for a touch up. Attitude is everything and Amber pulls off this hairstyle effortlessly. Rock it girl!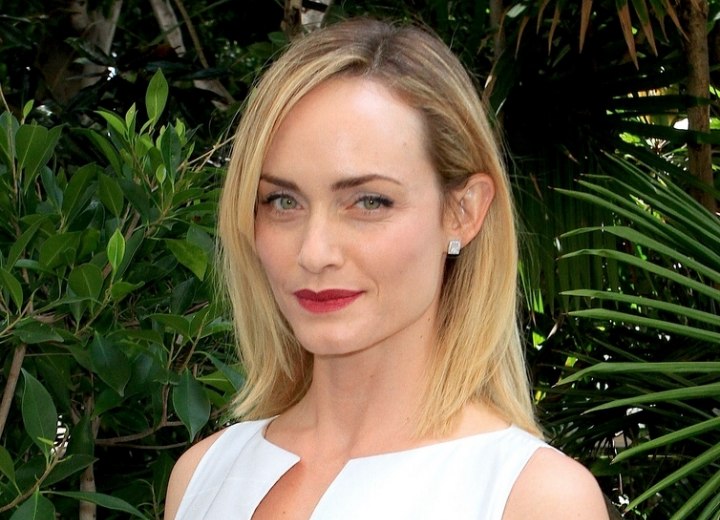 Related Post:
More Amber Valletta hairstyles