Hair Styled to One Side

At the 2012 British Fashion Awards on November 27, 2012, Amber Valletta stepped out on the red carpet looking elegant and sophisticated. With long hair that was styled to one side of the head in a feathered look, she conveniently reveals one ear. The side part and the bangs are the defining features of this hairstyle.

On one side of her shoulder length mane, Amber wears her hair slicked back and a bun is secured in a twisted coil at the nape of the neck. The other side flows on to the shoulder in a heap of blonde thickness. Her bangs neatly caress the side of her flushing cheeks to create an exotic appearance of stylish and fashionable elegance.

Amber wore a shiny deep burgundy looking long sleeved gown that showed off her curvaceous appeal. Her little gold purse was carried conspicuously in her palm. Arched eyebrows and heavily mascara eyes made her look even more striking and interesting.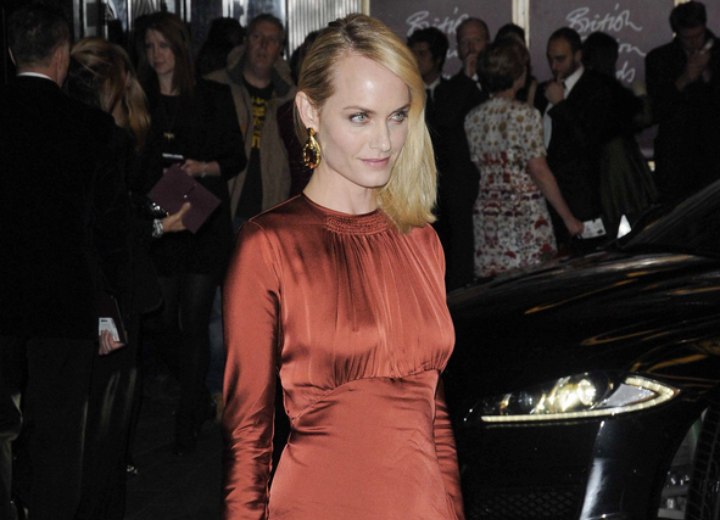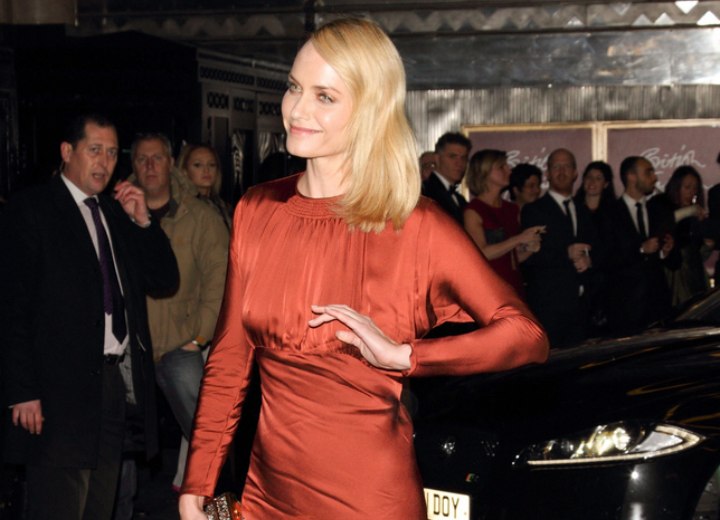 Related Post:
More Amber Valletta hairstyles