Amber Valletta

Amber Valletta was seen at the Tom Ford Beverly Hills Flagship Store Opening Celebration event on February 24, 2012. She wore a shoulder length hairstyle. Her hair has a slight wavy look and the color is a striking blonde.

She has long bangs that are styled to the side. The ends of the hair are tapered and show a slight flip that touches the shoulders. No evident part is shown and the hair has a lot of body.

Amber wore a silver sequin dress that is past the knees. She also had on strappy black shoes that have straps tied from the ankle up. There is no obvious jewelry seen.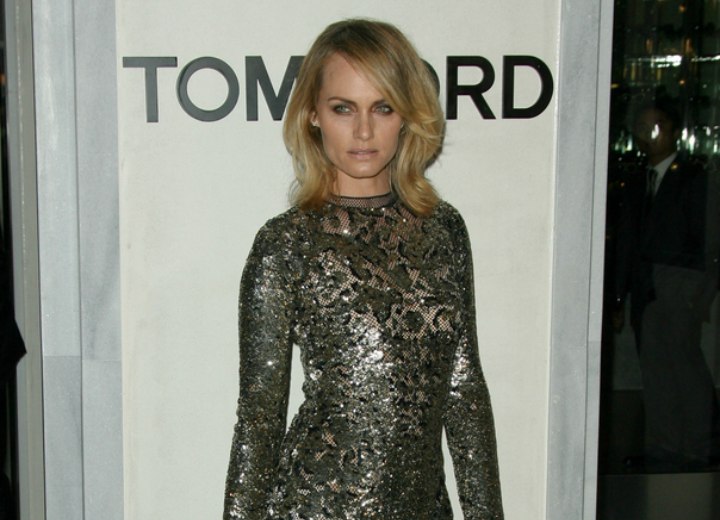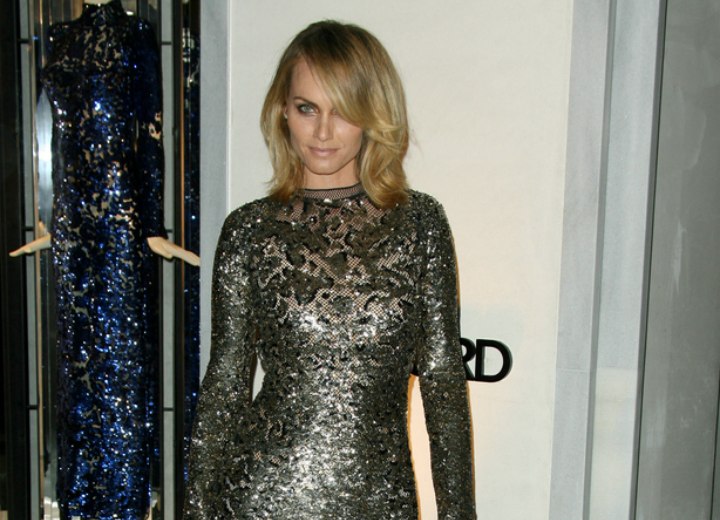 Related Posts:
More Amber Valletta hairstyles
Medium length celebrity hairstyles