Long Hairstyle for Thick Hair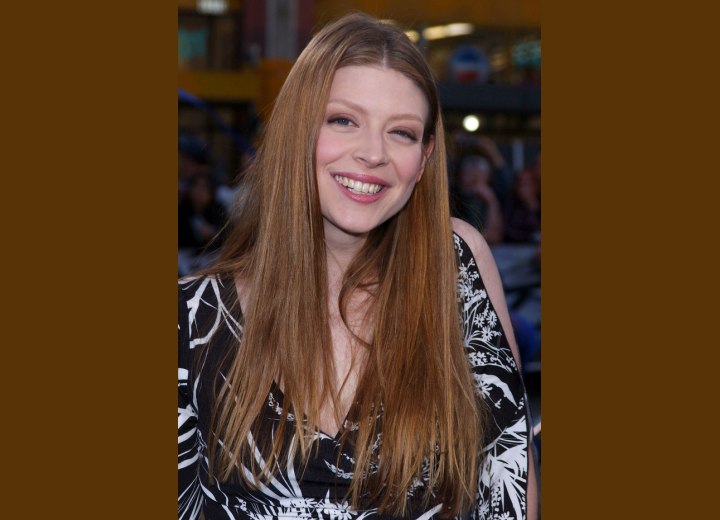 Amber Benson wore her thick long hair parted in the middle with the sides tucked behind her ears and the rest of the hair flowing over loosely while at the X Men 2: X-Men United Movie Premiere.

There are several blonde colors paneled throughout Amber's hair that also include reddish blonde, cinnamon and browns. Her hair is slightly angled along the sides, barely noticeable.

With Amber's thick hair, braids, with a jeweled hair accessory could be her forte to elegance. This would be easy for her to achieve and a ticket to sophistication when attending an important event.

Amber concentrates on magnifying her eyes with eyeliner, lashes and mascara. There is a warm eyeshadow involved upon the lids and bone of her eyes. Her foundation is a light shade with the barest hint of pink blush. Her lips are lined with a deep rose and filled in with a lighter shade of rose pink.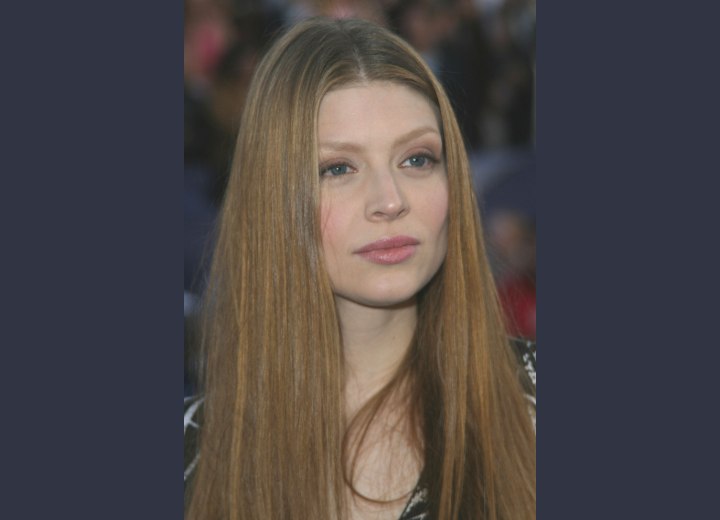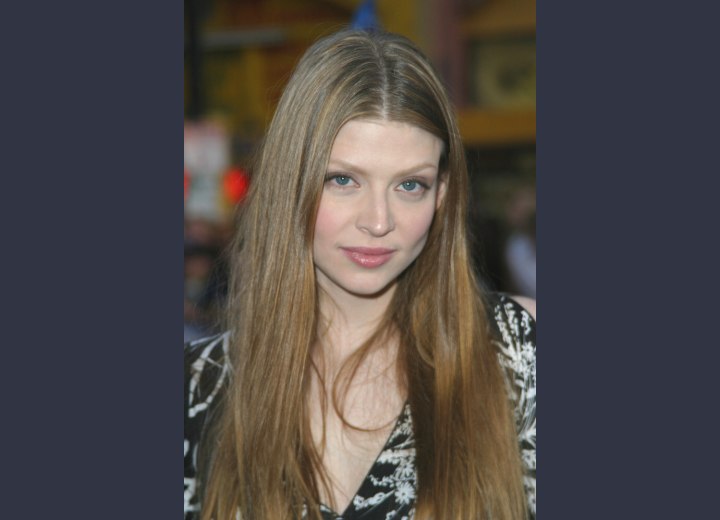 Photos by PR Photos

See also: More Amber Benson hairstyles