Long Blonde Hair and Cowl Necked Dress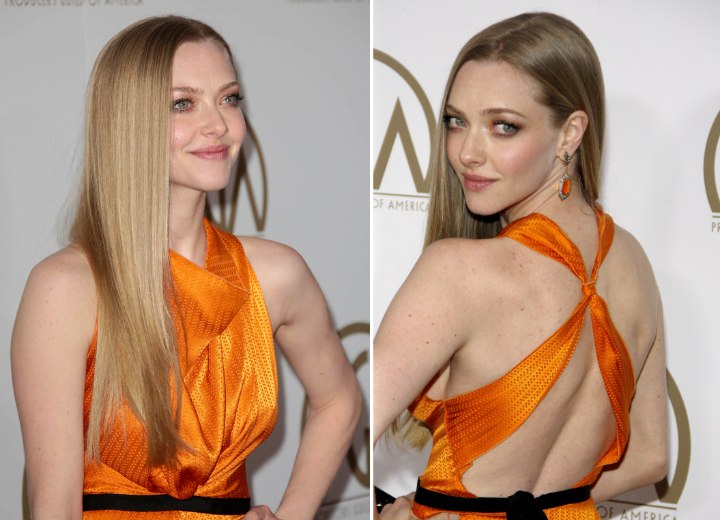 (Scroll down for more photos ↓)

Amanda Seyfried is seen here at the 24th Annual Producers' Guild Awards in Beverly Hills. Her long golden blonde hair is super smooth and gently razor textured at the ends to give a soft cut line along the bottom edge.



The center parting enhances the heart shape of her face and the asymmetry of styling with one side panel tucked behind her ear gives a playfulness and allows the veil of hair on the other side to be used to control how much of her face she exposes to view.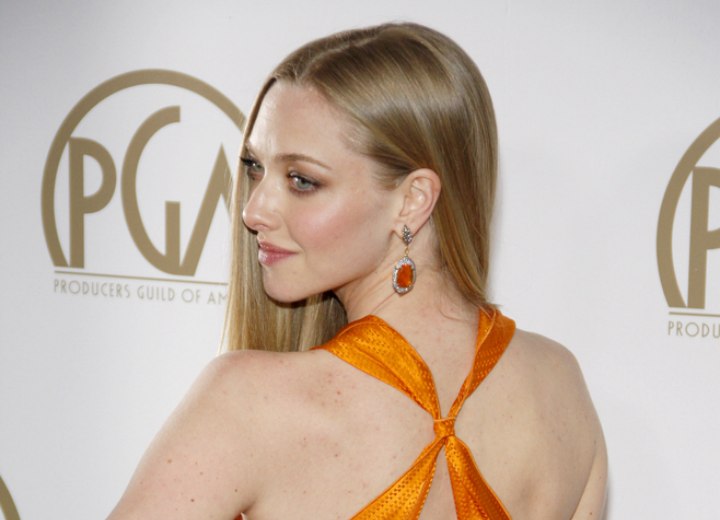 Her fair skin demands a subtle color palette, and the warm tones of her eye, cheek and lip color blend beautifully. The almost luminescent fabric of the orange, tea-length, cowl necked, sheath dress further warms her skin and makes her blue eyes sparkle.

A hint of golden dangle at the ear, and neutral/matte black shoes belt and clutch complete a top-notch ensemble.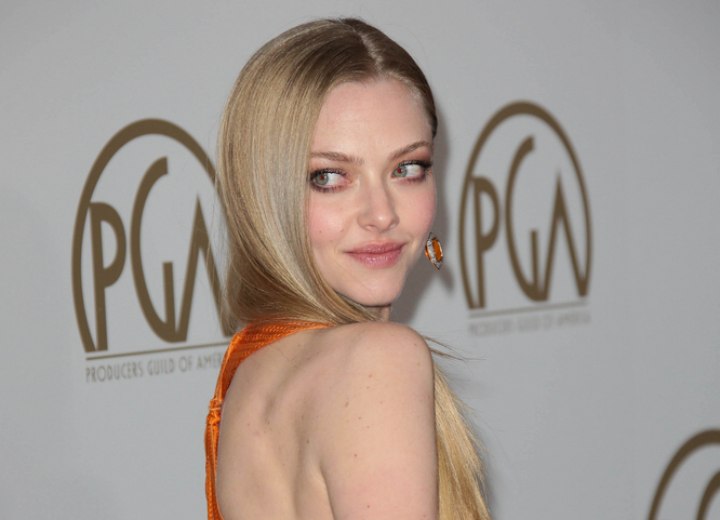 Photos by PR Photos

See also: More Amanda Seyfried hairstyles