Alyson Hannigan's Bob Haircut

We love it when a well-known actress makes a change and gets a new haircut. We applaud Alyson's choice to chop her locks to just above her shoulders (March 15th, 2014). A couple of months ago her hair was still well over shoulder length. Every now and then you just need to go under the scissors and get a new do no matter how famous you are.

Alyson Hannigan opted for a long bob that is rounded at the bottom for sleekness. The ends of the hair strands are kept blunt for a crisp result. Alyson's strands are blown out smooth and then flat ironed for even more of a polished finish. She parts her strands right down the middle, a choice we wish she wouldn't have made. We think she would have looked a little better with a side part.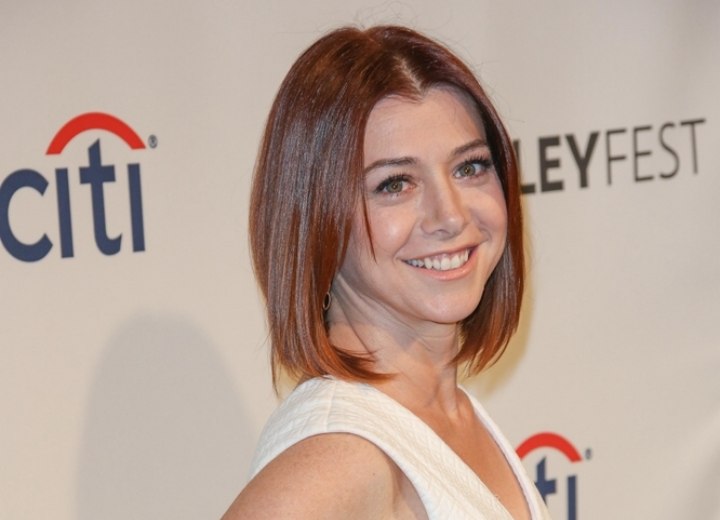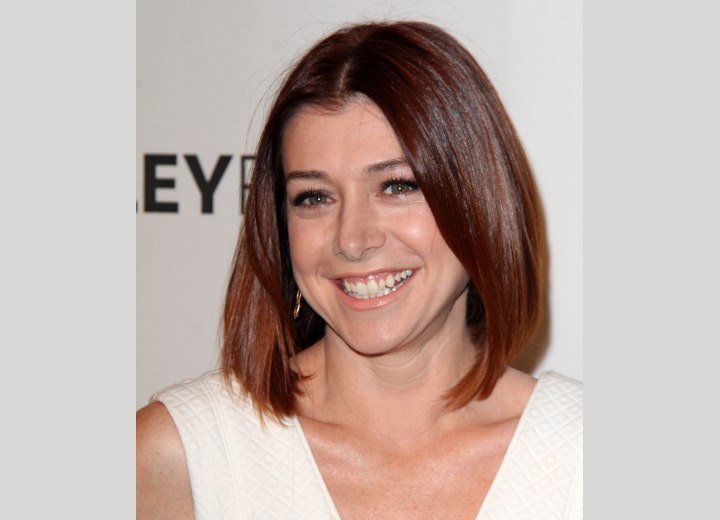 Nonetheless we highly enjoy her warm brown hair color. Hannigan has a soft and subtle ombre style that starts out with dark chocolate roots and very slowly gradates down into a warm caramel hue on the tips. This coloring technique (called an ombre) is a dream to take care of due to its low maintenance quality and looks great in all different shades.

Related Post: More Alyson Hannigan hairstyles