Alicia Keys with Short Hair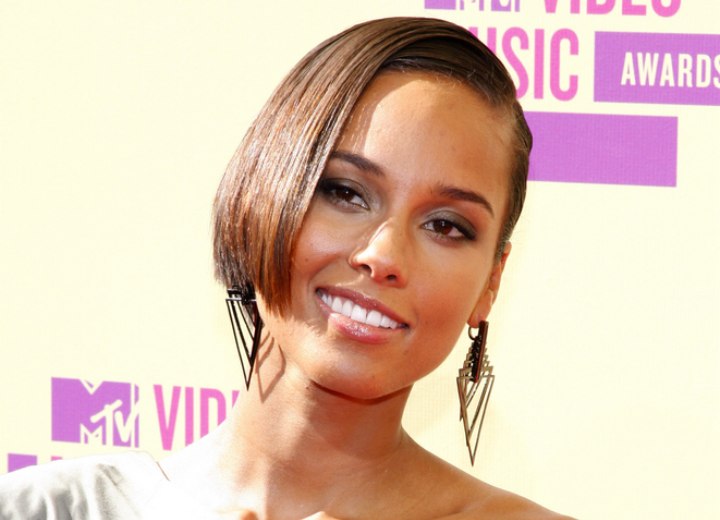 ↓ More Photos ↓

Alicia Keys is known for her long platted braids and flowing mane that adorn her shoulders, but this is the first time that she stepped out on the red carpet at the MTV Video Music Awards with a short lip length bob styled to one side of her head.



Her hairstyle is sassy, though unlike her personal style and probably out of her element, it served her well for the occasion and completed her outfit.

With a straight part on the left side of her head, she brushed her hair flat and tucked it behind the ear while having a short and well-defined bob on the right side of her head. The back of the hair is laid smooth against her long neckline.

An ideal match between hair and dress was apparent, which was exemplified by the hip hugging silver grey, the one-shoulder and A-line gown she wore with matching silver earrings.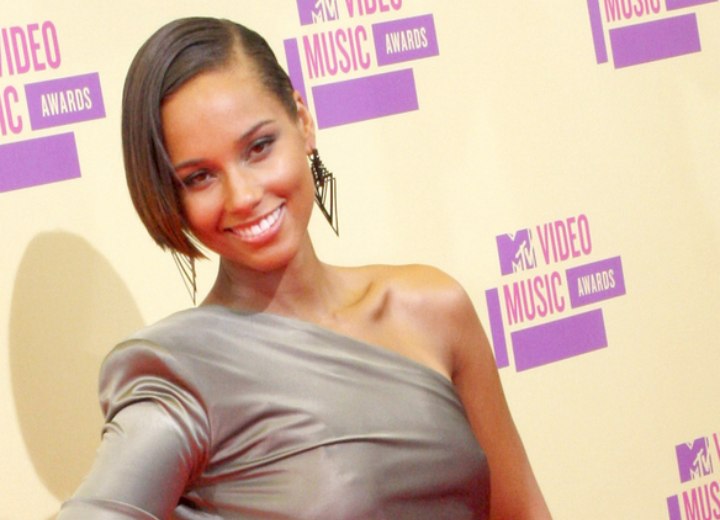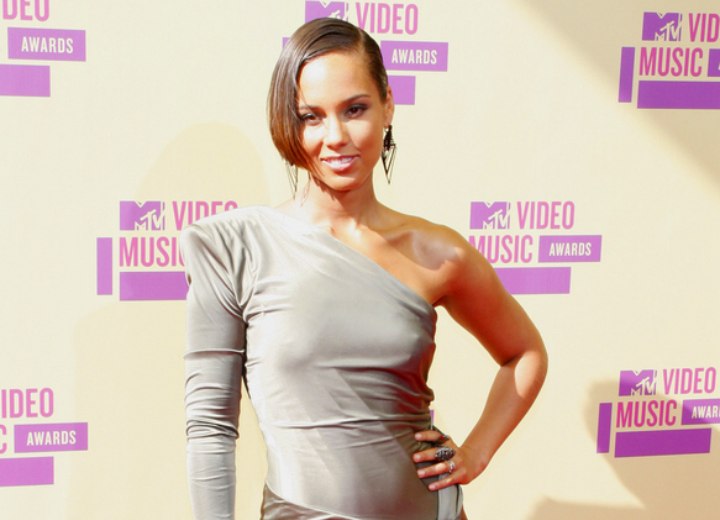 See also:
More Alicia Keys hairstyles