Thick and Full Hair

What a super cute hairstyle for Ali Larter! This wavy bob is 100% amazing. The star looks young, fresh, and totally sexy. Ali stepped out in a hot red dress at the 23rd GLAAD Media Awards on April 21nd, 2012. She wasn't afraid to make a bold statement and her hair was the perfect topping to her overall look.

Her hair is cut an inch or two past the chin line and cut very bluntly for a thick and full result. Strands are parted crisply down the center for a fun "hard and soft" playfulness.

A crisp blunt cut and a straight part line contrast the sweet wavy lines that the texture has. The soft curly waves give the hairstyle a fun and flirty vibe that's totally girly. Hair is curled away from the face and that really opens up Ali's face and complements it beautifully.

Her signature blonde locks she has kept through the years and the color is a great choice. The light golden blonde shade goes great with Larter's light eyes and skin tone.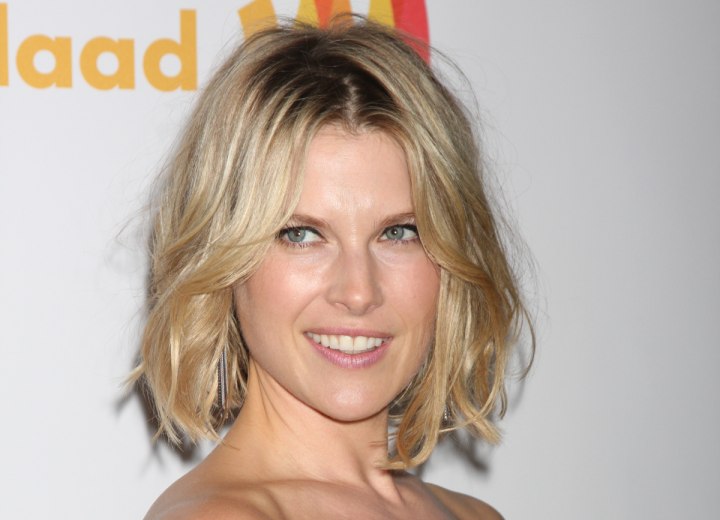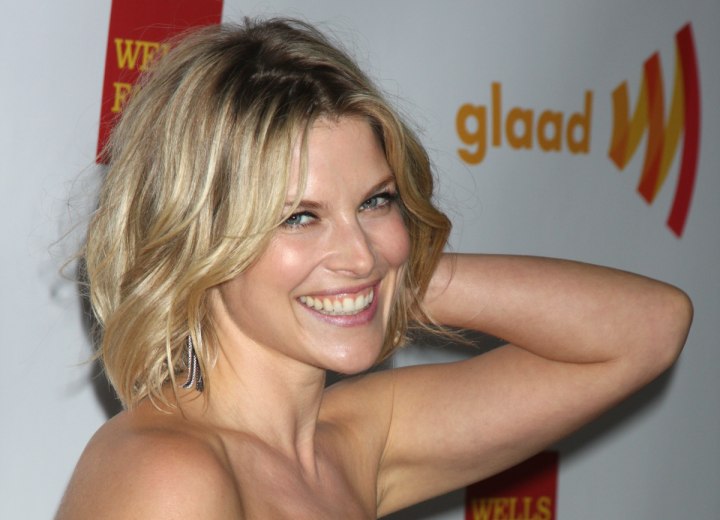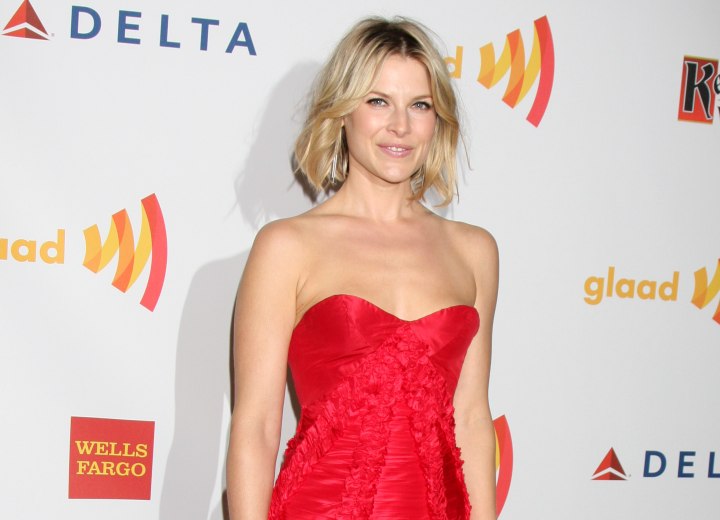 Related Post: More Ali Larter hairstyles
Photos: Helga Esteb/Shutterstock