Ali Lohan - Shiny Long Hair
Ali Lohan looks like a flower child from the 60-70s with her long straight hair flowing down below her shoulders and the hip garbs she is wearing (December 2nd, 2006). Her youthful, sweet magical smile makes me think she could probably look good wearing anything.



Click to enlarge


Her stylish hair is pulled back into a brace on the far back, no doubt meeting each other. The top has a short part with wisps of hair strung down beside her face with parts falling over her sides. Her hair is a definite yes of yesterday's fashion. Her hair color is a soft rich dark brown, almost black. Her eyes go well with her color and aren't tweezed to thin.

Use your blow dryer for this hairstyle and section off and begin on the bottom lifting the hair up and under. No need for a flat iron unless you want less fluff and more of a smooth look. Use of a hair crème for tame look and you are set to go.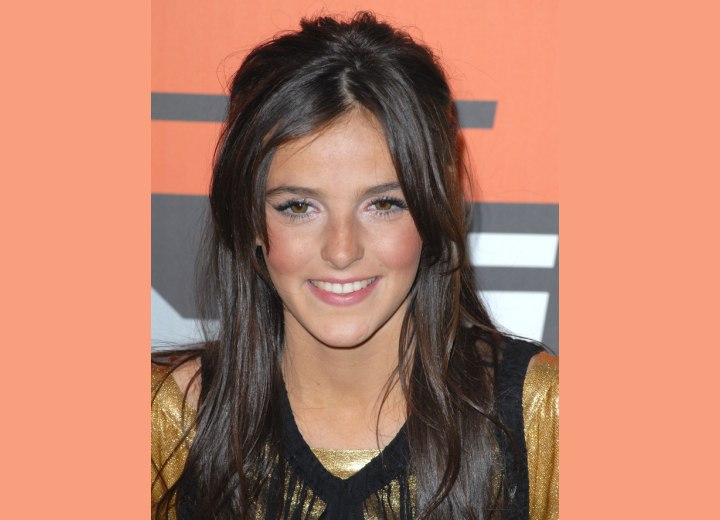 Related Post:
More Ali Lohan hairstyles