Glamour Hairstyle with Curls
Alex Kingston, the British actress who portrays surgeon Dr. Corday on the US hit show "ER", is mostly seen in her scrubs and makes a stunning appearance on January 10th, 1999. She is dressed in a cigar colored low cut dress that competes with the sparkle in her vintage inspired hair.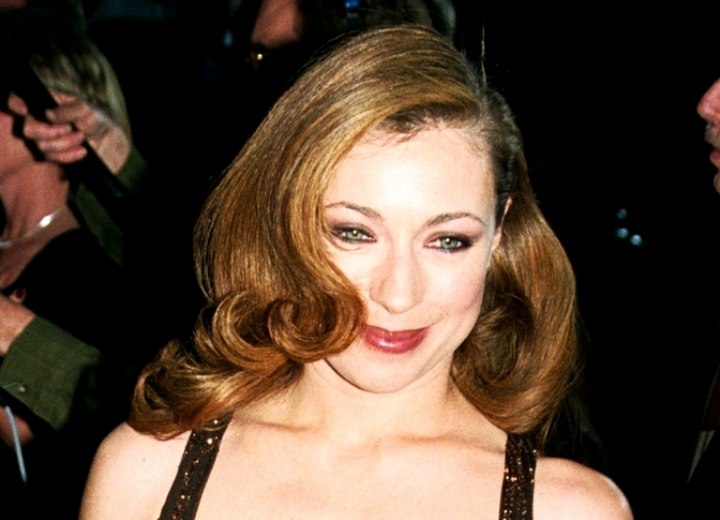 Click to enlarge


The hairstyle is all "old Hollywood" and inspired by screen goddesses like Rita Hayworth and Lauren Bacall. The long hair has a low side part and is slightly tapered in front beginning underneath the chin to form a smooth, curvy contour.

To create this evening look full of feminine glamour the hair was blow dried over a large round brush and lifted at the roots. Then it was given the heat treatment with a large curling iron. On the right side the direction of the curls is outward and on the left side they follow the same direction and are turned inward. This creates a silhouette full of motion and visual teases.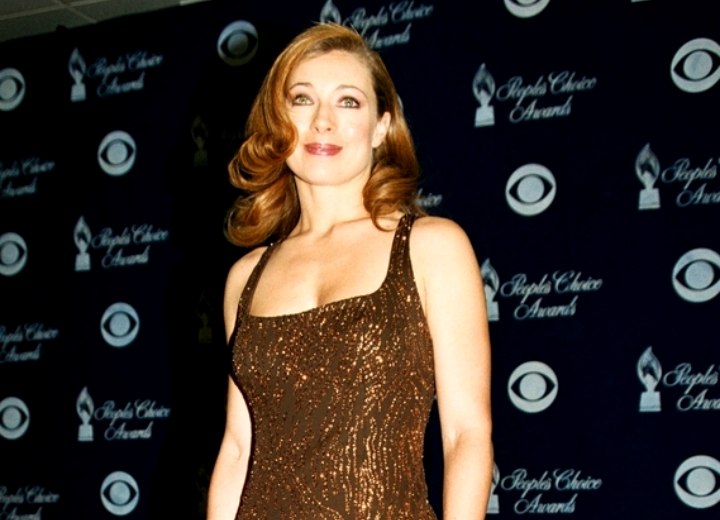 Related Post:
More Alex Kingston hairstyles