Long Hairstyle for Thin Hair
Multitalented actress Adrienne Frantz is a bundle of energy and inspiration. On May 6th, 2003 she shows her girly side with a romantic hairstyle and sports a flowery spring dress with a halter-top. Her long blonde hair cascades on her back in naturally looking waves and sun kissed with some bright highlights.


Adrienne has thin hair, so some wave action brings the desired fullness. If you do not have a natural curl in your hair, these soft curves can be achieved easily. Apply a large barrel curling iron on the lower half of your hair and then plug the curls apart with your fingers.

You can also take large strands, twist the damp hair to thick ropes and clip them in place until the hair is dry. To complete Adrienne's look part the hair high on one side and have the ends texturized for more softness.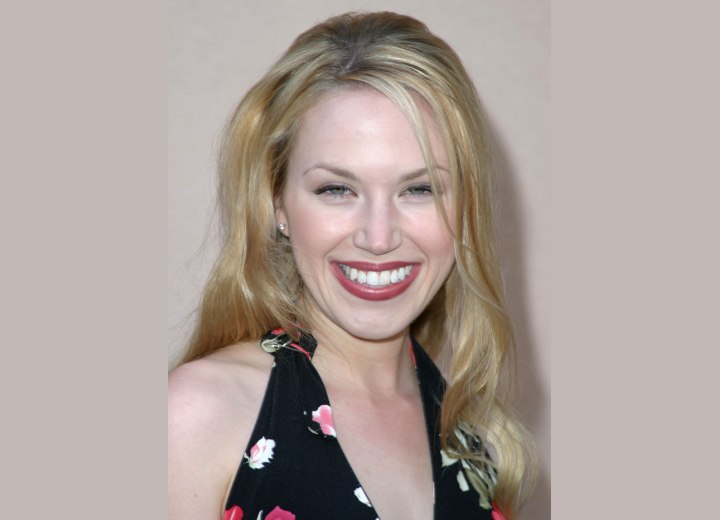 Related Post:
More Adrienne Frantz hairstyles