Spiral Perm Look
Cheetah Girl Adrienne Bailon, stayed warm on January 29th, 2004, sporting a fluffy grey fur coat and an impressive mane of spirals. What a great look for the Holidays! Sparkling, shiny, strong and healthy hair curled to perfection is always luxurious and stunning.


Curls like this hardly come by nature; you'll need some help with them. The best way to go, if you do not have a natural curl in your hair, is to get a spiral perm. Since there will be some considerable strain on the hair, it has to be healthy before it is treated. Keep it well moisturized and do not use any heavy brushes on it and it will delight you and the world around you for a long time.

Adrienne's warm, golden brown hair color corresponds well with her amazing hazel eyes and her skin tone. The hair covers the shoulders and is just slightly texturized in the ends.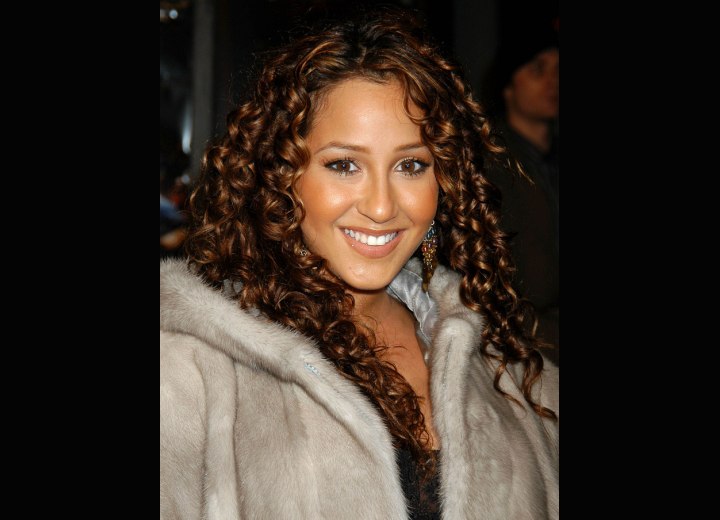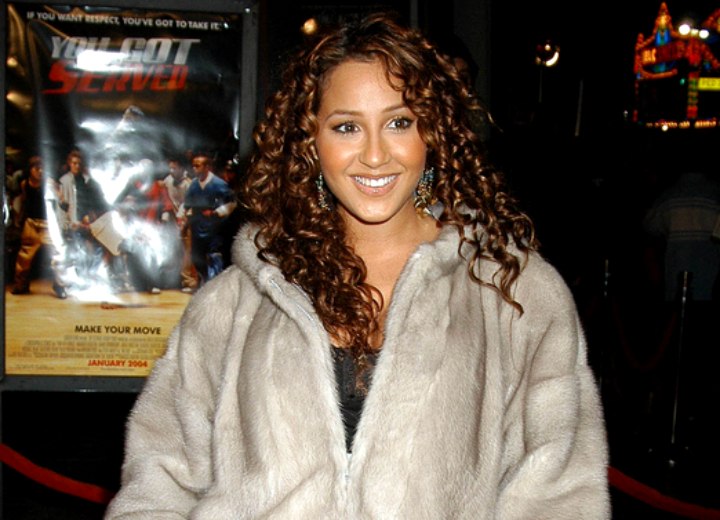 Related Post:
More Adrienne Bailon hairstyles