Dreamy Trendy Style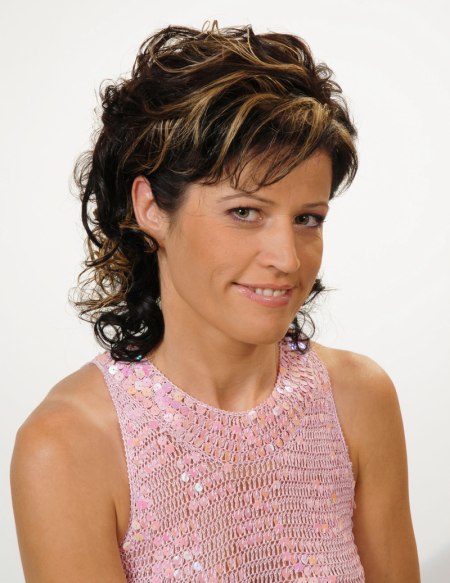 Curls and waves are fashion focus these days - they appear sensual and at the same time natural.

Styling

The hair is blow dried to slightly damp. Curl mousse adds the necessary elasticity and more hold. Then the curlers are rolled in and the hair is dried. In the end the styling is shaped with a blow drier. Shine-crème brings a silken shimmer into the hair.

Make-Up

Soft pink-violet tones were used that match the dress. Shiny tones increase the motion. The lips are accentuated with gloss. Eyes, lashes and brows are harmoniously tuned. The cheeks come out nicely with fashionable rouge.



(Click to enlarge)

More Styling Ideas

Hairstyle: HAIR BOX - hairbox.ch