Bumble and bumble's Seaweed Collection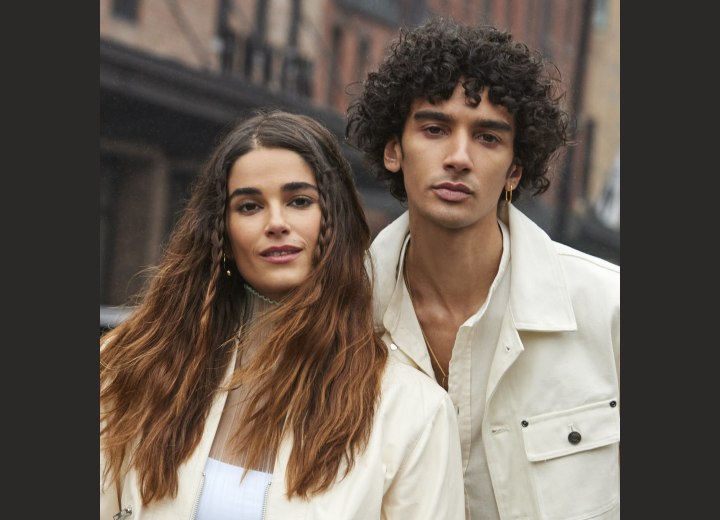 Bumble and bumble Unveils he Bb.Seaweed Collection for Effortless Hair Care and Styling

As a leading authority in professional hair care and styling products, Bumble and bumble is excited to introduce its latest innovation: the Bb.Seaweed collection. Comprising the Seaweed Whipped Scalp Scrub, Seaweed Air Dry Cream, and enhanced versions of the Seaweed Shampoo and Conditioner, this collection is a testament to Bumble and bumble's commitment to delivering exceptional hair care.

Infused with a blend of Royal Sugar Kelp, Pacific Sea Kelp, and Green Microalgae, the Bb.Seaweed Collection promises to revitalize and rejuvenate both scalp and hair. This dynamic collection is designed to provide a balanced scalp, vibrant hair, and effortless air-dried styling.



Crafted with a mindful approach, the vegan Bb.Seaweed Collection boasts an impressive 93%+ naturally derived ingredients. Not stopping there, it also champions sustainability with its 100% recycled packaging. The range includes products that cater to diverse hair care needs, ensuring optimal care while being environmentally conscious.*

The Bb.Seaweed Collection comprises:

1. Seaweed Whipped Scalp Scrub

Breaking new ground for Bumble and bumble, this is the brand's inaugural scalp scrub. The Bb.Seaweed Whipped Scalp Scrub offers a gentle exfoliation and purification process, clearing the path for healthier-looking hair and scalp. With a remarkable 2x shine boost compared to unwashed hair, it caters to all hair types. The scrub delicately rids the scalp of impurities, like excess oil and dirt, while invigorating and refreshing the scalp.

2. Seaweed Air Dry Cream

Designed to simplify air-drying routines, the Bb.Seaweed Air Dry Cream is a versatile gem that combines the qualities of a leave-in conditioner and a styling cream. Suitable for all hair types, this cream offers lightweight hydration, tames frizz, and manages flyaways. Its nourishing properties provide an all-day hold while maintaining an ideal scalp environment.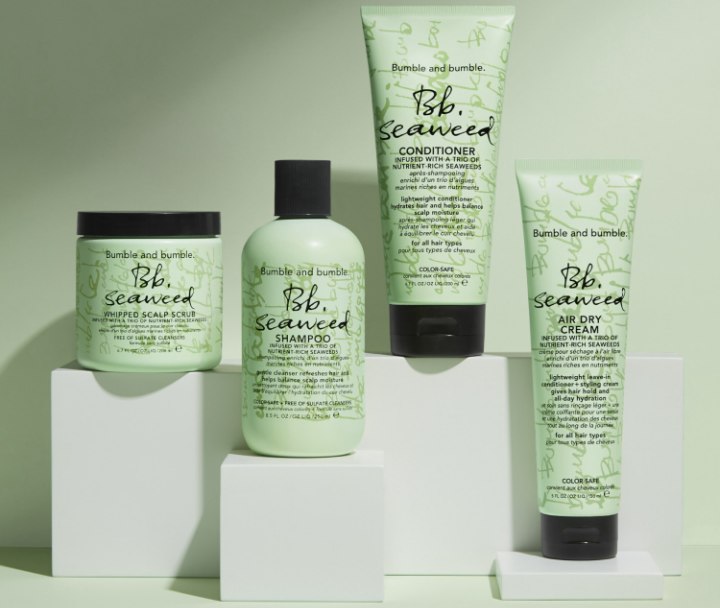 3. Enhanced Seaweed Shampoo and Conditioner

Building on the popularity of the Seaweed Shampoo and Conditioner duo, the Bb.Seaweed Collection presents upgraded versions. These formulas cater to all hair types, delivering balanced moisture for both the scalp and strands. The shampoo gently cleanses without stripping essential oils, while the conditioner promotes a nourished and hydrated scalp. When used in tandem, 91% of users experienced improved scalp hydration.**

To engage the senses, Bb.Seaweed boasts a refreshing fragrance with notes of Crisp Apple, Leafy Green, Mint Leaf, Pineapple, and a White Woods Blend. With these invigorating scents, Bb.Seaweed offers not only tangible benefits but also a sensory delight.

"Seaweed was our first-ever duo of Shampoo and Conditioner. The newly expanded Bb.Seaweed Collection has been mindfully crafted with naturally-derived formulas, plus new care and styling innovations that our pros have curated and tested to deliver effortless, luminous styles for all hair types," expressed Corey Reese, Senior Vice President and Global General Manager of Bumble and bumble.

For more information and to discover the Bb.Seaweed Collection, visit the official Bumble and bumble website.

*Using the ISO 16128 Standard, from plant, non petroleum mineral, and/or water sources.

**Clinical testing on 32 subjects, after using Shampoo and Conditioner 3x times.

Source: Bumble and bumble via PR Newswire

See also: More about hair care