Boys' Haircut with a Longer Crown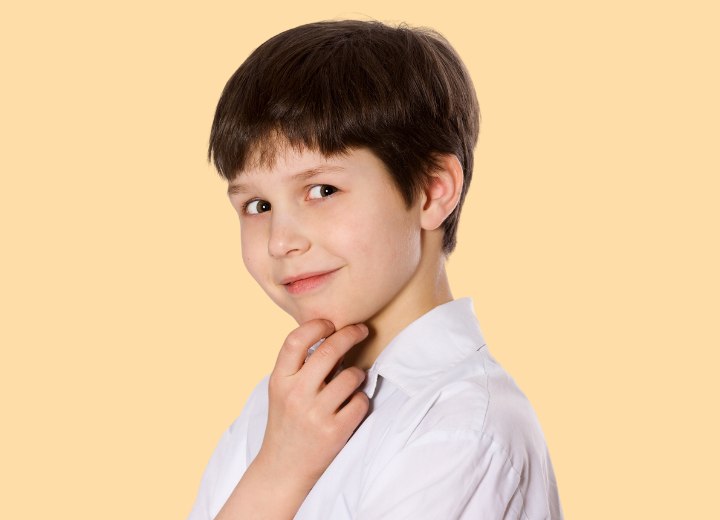 His face is framed by a cute short fringe that has a very fine texture along its straight edge to make it appear a little softer.



The top hair on his crown is longer than the sides and here the transition was kept visible.

This creates a type of mushroom look but due to the thickness of the graduated sides and back the "bowl" is not overwhelming and just a fun and subtle reminder of the trendy mod styles and the 60s Beatles look.

A little tousle of the fringe makes this look childlike and mischevious.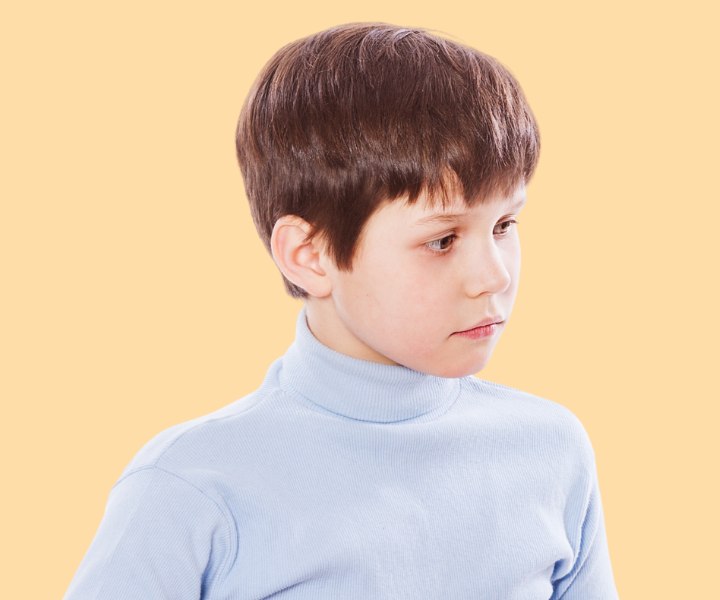 Photos: Olga Sapegina/Shutterstock

See also:

More hairstyles for young boys

How to cut a boys' bowl cut