How To Cut a Boys' Punk Haircut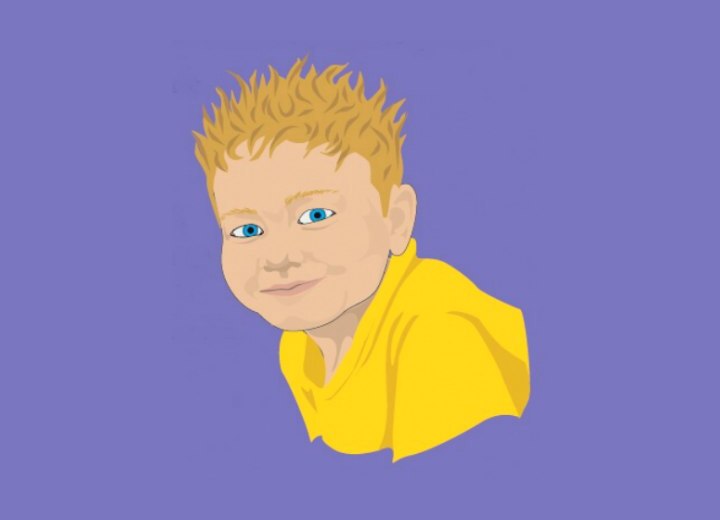 Here's a style that's often popular in little boys' hair.



Its specifics are adaptable, but it always involves shorter sides and back and enough length on top to let the hair be styled to stand up and look spiky.

This cut is great for medium-to-thick hair that is straight, wavy, or even moderately curly. It can work with finer hair textures, but usually requires extra product to add structure.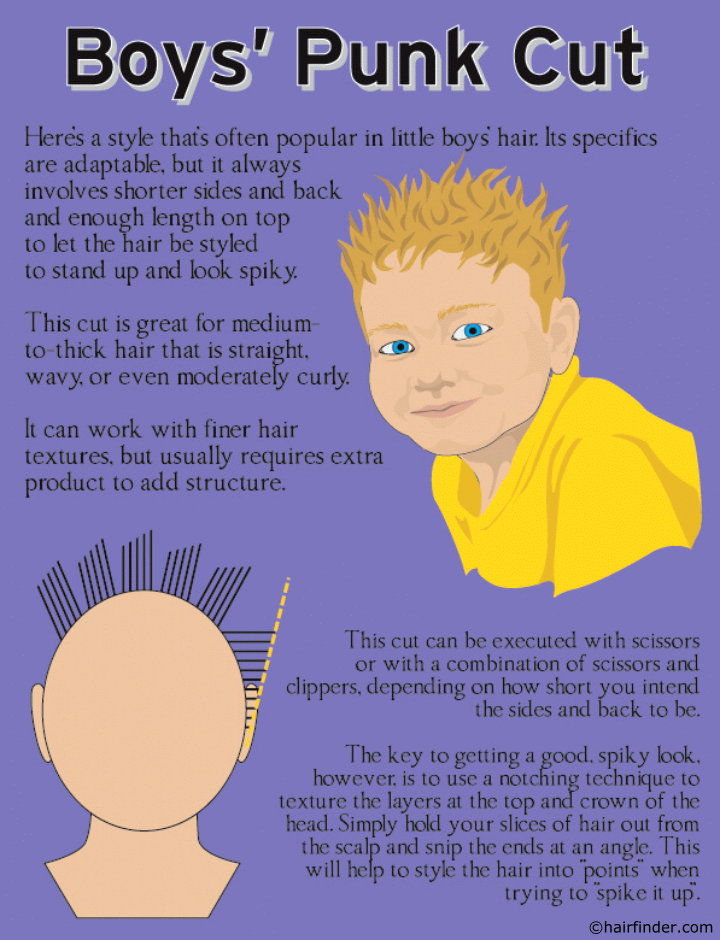 This cut can be executed with scissors or with a combination of scissors and clippers, depending on how short you intend the sides and back to be.

The key to getting a good, spiky look, however, is to use a notching technique to texture the layers at the top and crown of the head.

Simply hold your slices of hair out from the scalp and snip the ends at an angle. This will help to style the hair into "points" when trying to "spike it up".

See also:

More hairstyles for little boys

How to cut a fauxhawk for little boys