111 years of Schwarzkopf (2)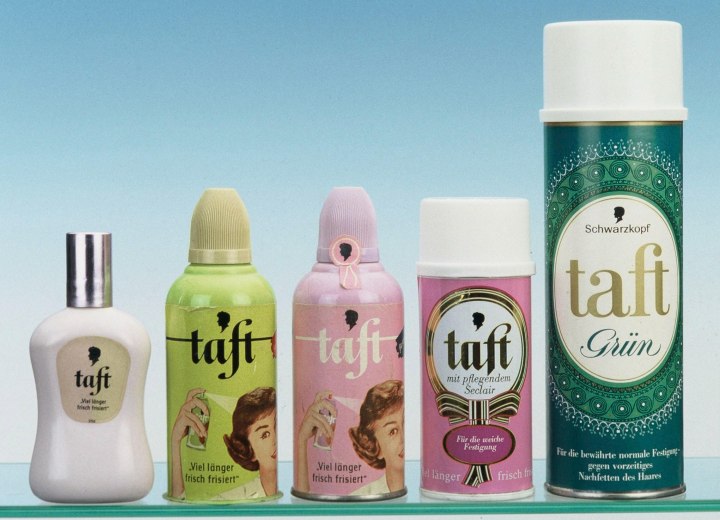 Previous Page

Already an issue in the 1970s, environmental protection remained one of the most important social topics during the 1980s. Far ahead of its time, Schwarzkopf was the first international cosmetics manufacturer to react, adapting Taft in 1987 and using only CFC-free propellants. Now blow-dried styles, mullets and Mohicans could be styled without harm tothe environment.

The 1990s brought a yearning for natural products. Schwarzkopf responded to this demand as early as 1991, introducing plant-based colorants with Igora Botanic. This semipermanent colorant was free of pesticides, herbicides and fungicides, achieving its effect through the industry's first ever biodegradable organic formula. In 1995, Schwarzkopf was acquired by Henkel and evolved into one of Europe's leading hair cosmetic manufacturers.



In 1998, the year of Schwarzkopf's centenary, yet another groundbreaking innovation was launched – Re-Nature, the first self-pigmenting product for graying hair. Its revolutionary formula reacts with the oxygen in the air and restores graying hair to its originalcolor.

Sexy, trendy, and inspired by top stylists in the new millennium, the hip styling series OSiS from Schwarzkopf Professional set new standards in styling techniques. In 2002, Schwarzkopf Professional brought out a professional haircare program, BC Hair Therapy, especially designed to meet the needs of individual hair types. The styling products from the Silhouette range were also re-developed at this time in collaboration with styling experts.

2003 saw the opening of the Flagship Academy Schwarzkopf (ASK) in Tokyo and the celebrated premiere of the German Hairdressing Award, the largest independent photo competition for the German hairdressing industry. The advent of the premium haircare range SEAH Hairspa from Schwarzkopf Professional transforms daily hair care into a moment of pure luxury and pleasure.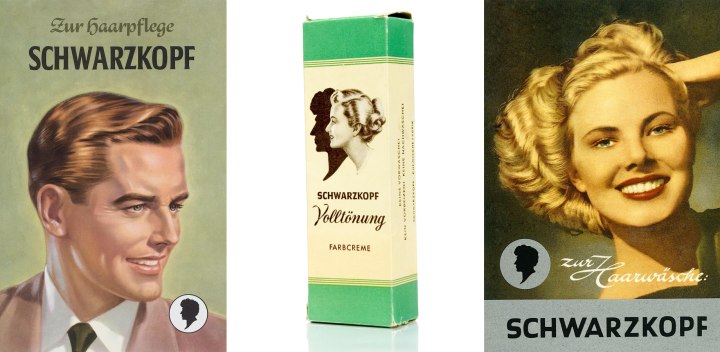 With the opening of the London ASK Academy in 2004, Schwarzkopf Professional expanded its international training and seminar opportunities for hairdressers, thus strengthening Schwarzkopf's standing in the international market. In the same year, inspired by the latest trends from L.A. and New York, the streetstyle series göt2b from Schwarzkopf created a splash with attention-grabbing names such as "Lockmittel" (Bait) and "Größenwahn" (Delusions of Grandeur).

Since 2005, a systematic innovations process has enabled Schwarzkopf to bring new developments to the market more rapidly than ever before. The Schwarzkopf "Retoucher" allows the toning of hair roots between salon visits. Natural & Easy offers colors that never appear monotonous, thanks to exclusive Multi-Accentuation Technology. Taft launched the Silk-touch line, and göt2b conquered the European market as the styling series for trendsetters. In 2006, the hair care specialist Gliss augmented its product range with the innovative Total Repair 19 Formula, and Taft introduced its Senso-Touch Effect to its products.

Brillance Luminance, the fashion-oriented coloring range especially for dark hair also made its debut on the market at this time. Schwarzkopf Professional relaunched Igora Royal as the first hair colorant to be designed in cooperation with professional stylists. In 2007, Schwarzkopf professional achieved yet another breakthrough in hair care for him and her with Active Dr. Hoting. This innovative patent-pending active-ingredients formula containing carnitine tartrate has proven its effectiveness against non-illness-related hair loss.

Men Perfect, the care and toning gel for men, allows the modern man to fashionably intensify his hair color. Schwarzkopf Professional developed BlondMe, a 360-degree hair coloring concept, comprising forty individual blonde shades, professional hairdresser training, and care and styling products for home use. A further breakthrough in professional hair cosmetics arrived on the scene with BC Time Restore – the first ever hair care system with the active ingredient Q10 reactivates the hair's natural production of keratins. Top model Heidi Klum accepts the role of ambassador for Schwarzkopf's Taft brand, the two making a perfect team for beauty and professional competence.

A new consumer group – the "LOHAS" – turns the conscious lifestyle awareness of 2008 into one of the biggest social trends of our time, and Schwarzkopf delivers the products that these consumers demand. With Essensity, Schwarzkopf Professional offers an entire range of coloring, care and styling products containing pure natural essences – and completely free of artificial fragrances, silicones, paraffin and mineral oils, and parabens. Schwarzkopf introduces Schauma Bio.

Two further research successes: Coloriste delivers intensive high-gloss color in just ten minutes. The patent-pending arginine formula not only minimizes damage to the hair, but also improves the efficiency of the coloring pigments themselves. And the Cell Repair Technology from Gliss repairs damaged hair with hair-identical keratin proteins that act directly on the hair cells, without weighing the hair down.

2009 will see yet more convincing innovations from Schwarzkopf. A colorant that sets new standards, Essential Color is Schwarzkopf's most natural colorant without ammonia and with naturally-derived ingredients for intensive and radiant hair coloring with an added care effect. There will be new things in store in the realm of hair care as well: For demanding women who have thinning hair that needs care comes Schauma's Schauma Q10 Replenishing range. This rich formula helps to stimulate the hair's own keratin production. The hair is strengthened from root to tip, gaining in volume and suppleness.

For men with thinning hair, Schauma Hair Activator offers an effective care program. This powerful formula containing caffeine stimulates hair growth factors and reactivates the hair roots. Asia Straight, the new line from Gliss with its unique cell repair technology, smoothes rebellious hair intensively without the need for straightening irons. The Asia straightening formula with bamboo and orchid essences repairs the structure of the hair. Taft Ultra with Silk Touch combines seemingly irreconcilable opposites: ultra strong hold and a silky hair feel.

111 years of Schwarzkopf – 111 years of innovation and zeitgeist

Source: Schwarzkopf, 2009