Office by Carol Bruguera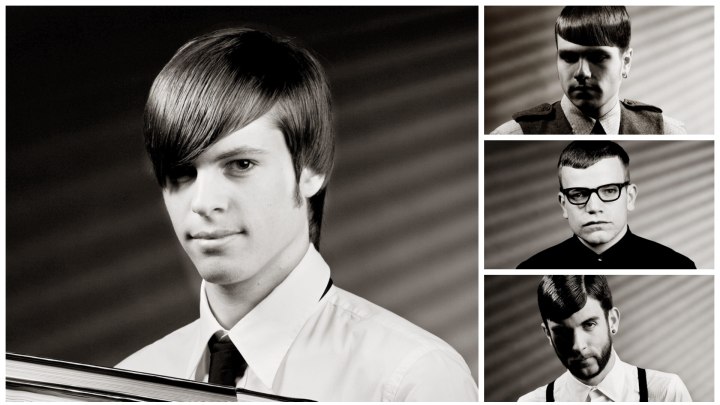 Who says that men's business hairstyles have to be stuffy and staid? Carol Bruguera brings us a collection called "Office" where she introduces us to men's styles with a modern air.

Any one of these haircuts would be welcome in a business environment without garnering snickers from your mates about being a stuffed shirt. Some of the hairstyles can also be restyled easily for a secondary look that is more at home outside the work environment.


Short Back and Sides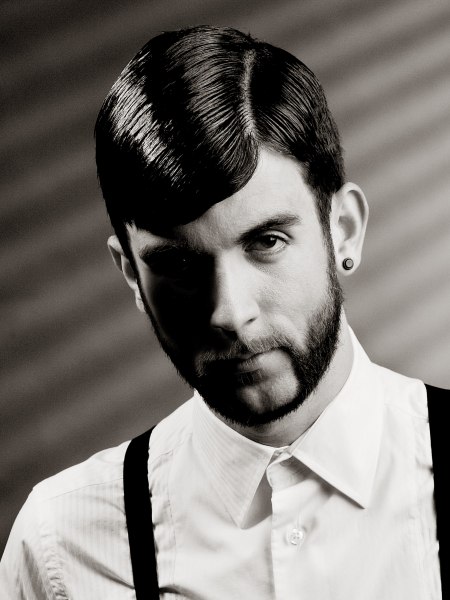 You can almost hear this man say, "Short back and sides, please" as he sits in the stylist's chair. This is a classic haircut with short, tapered sides and nape building to a longer top and crown section. The hair is parted with a razor-like precision in the parting line and styled using a pomade to give hold, and definition to the hairstyle.

On the plus side, given the length in the upper sections, this men's haircut is flexible as far as styling is concerned. The button down look can be mussed-up for a party-boy look or slicked back for more formal occasions.


Classic Men's Haircut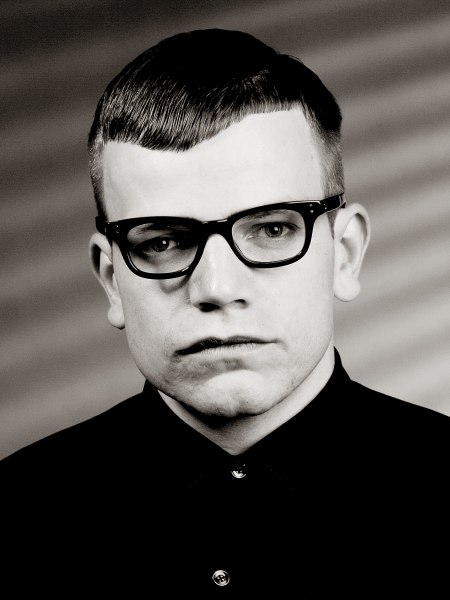 Again, we revisit the classic men's haircut genre with this take on the old "Caesar cut". Updated with an edgier cut of the fringe area, the haircut features an arch on the dominant side of the face which seems to set an attitude as well as keeping the hair neat and tidy.

The sides and back are clippered short and the lengthier top sections cap out at around 1.5 inches (3.75 cm) or thereabouts. The hair is blown-dry with a light hold product to offer control, without a wet look. A light mist of hairspray and a gentle pat will keep the hair in place and looking tidy.


Professional Look for Men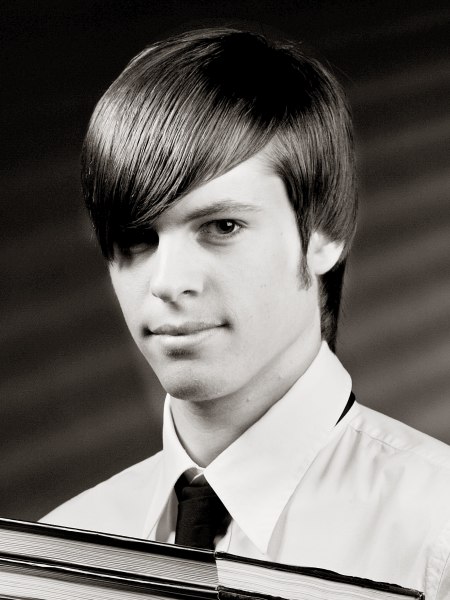 Sometimes you really want to have a professional look, without sacrificing your individuality. This devil-lock style is a good compromise. The sides and back are layered in an elongated manner, to match the model's face shape. With a hidden parting the fringe is also kept long and the cutting line curves to one side.

The nape section falls just below the collar, and while longer than is traditionally acceptable, this male hairstyle is still conservative. Styling includes blow-drying to a mostly-dry state and combing with a light-hold product to keep the hair in place. Allow the hair to dry fully before combing again, then mist with hairspray in order to control any fly-away strands.


Short Clipper-Cut Men's Hair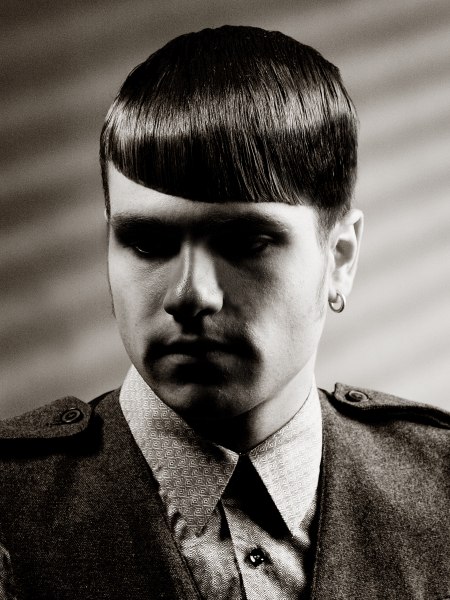 Finally, this haircut merges elements of the devil-lock style with the Caesar cut. The sides and back are clipper-cut short and taper to the skin at the perimeter, while the top section is combed forward across the brows and cut into a razor-sharp, curved line.

The length in the upper section does allow for some variation in styling when desired, though the imbalance in the lengths created by the curved fringe may need to be taken into consideration.

Hair: Carol Bruguera