Barbara Wuillot - SS07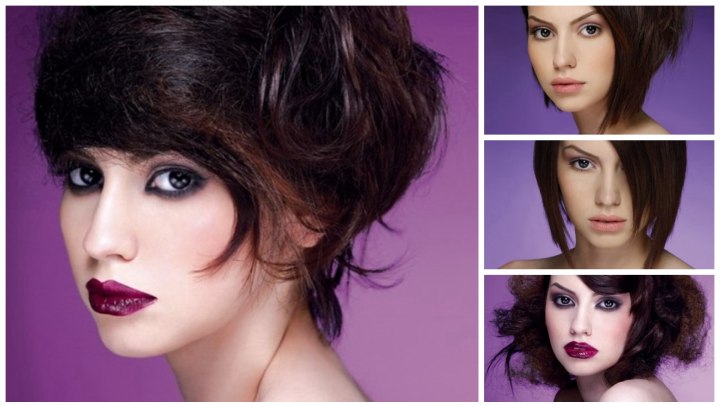 Barbara Wuillot's spring and summer collection allows women to follow their true inner calling. The collection brings us choices from simple to sophisticated, from elegant tomboy to glamorous showgirl.

Classic hairstyles but modernized looks, highly stylish cuts with a variation of styling options appeal to the natural minded fashionistas who are looking for chic minimalism with potential.



But even the most humble among us need to dress up from time to time and for those the feminine, playful, sexy haircuts will be the perfect match. They come as updos, with curls, waves, sophisticated styling and in succulent dark cherry tones.


Tousled Bob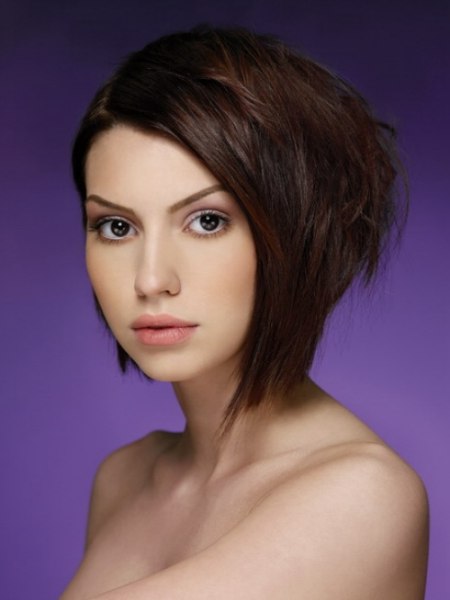 The classic A-line of this tousled bob got much texture and volume in the back with a touch of mousse and finger styling. The cutting line of the angled bob is blunt but the hair was so gently layered that the transitions are almost invisible.

The face is framed in and the hair can be tugged fashionable behind the ear. Who does not love the deep mahogany color that reflects the light in an almost iridescent quality?


Sleek and Sporty A-line Bob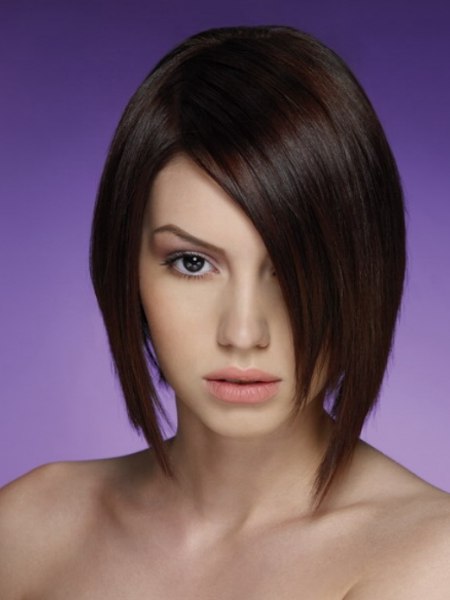 The minimalist and classic outline of this A-line bob is boosted by the skilled texturing of the ends that surround the face and on the sides. Simplicity is the key for this sporty, yet elegant hairstyle.

The hair was parted high on the side and follows an almost natural flow across the face in a trendy diagonal line. The hair color is a deep burgundy that pronounces the porcelain complexion and dark eyes of our model.


Teased Fringe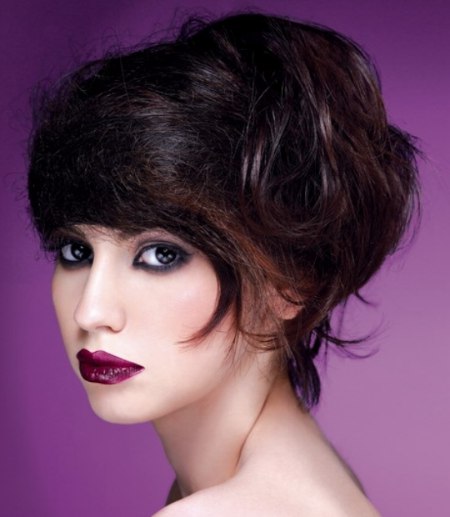 Nothing perfects an evening look like a grandiose updo. Perfectly piled up hair is still the epitome of elegance and one of its most enchanting versions is right here. The back and sides were loosely gathered on the crown with the strands flowing around the head in large curls and defined with extreme shine.

The bangs are the real star of this creation. Teased to a dense structure they were arranged across the forehead and end in a large curl that follows the shape of the cheekbone. What a way to draw attention to the eyes!


Retro Party Look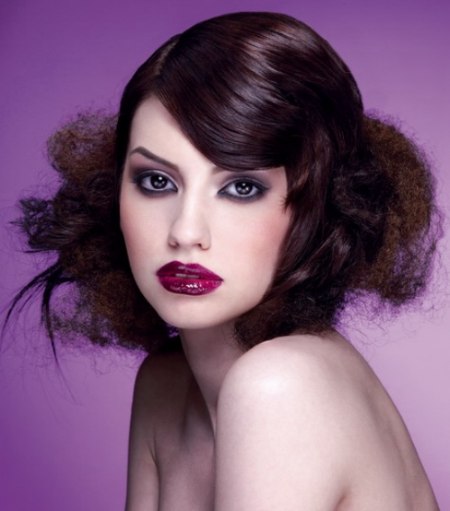 A touch of retro with a 1920's sleek, curved fringe and a polished crown was combined with a wreath of sleek coils, spiking strands and the cotton candy texture of added matted hair.

You don't want to ease your own hair to this intensely frizzy texture and should use a hairpiece for this amazing effect. Outcome is a dramatic and exquisite hairstyle full of different textures with a flirty, fun and artsy appeal.

Hair: Barbara Wuillot