Jacques Dessange - AW 07-08


Jacques Dessange captures pithy elegance with some fashion and flair. Smooth short crops with fine lines wooing us for attention and jumbo rolls of curls prance around the heads in a full party mode.

There are fine lines of beautiful colors in above shoulder lengths that flip out exposing the genius of the creativity of the hairstyles. You cannot afford to miss these hot to trot looks.


Warm Chestnut Hair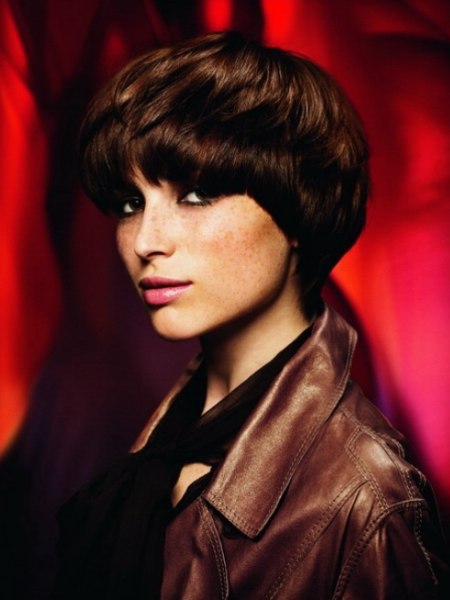 Jacques overwhelms us with the brilliance of this spectacular short hairstyle. The warm chestnut rich hair beckons toward us with the light edging around the face that go over the eyebrows and the ears and then along the back into a series of layers.

The crown is like that of a flower in bloom with the petals singly curved slightly while decorating the head.


Dark Reddish Curls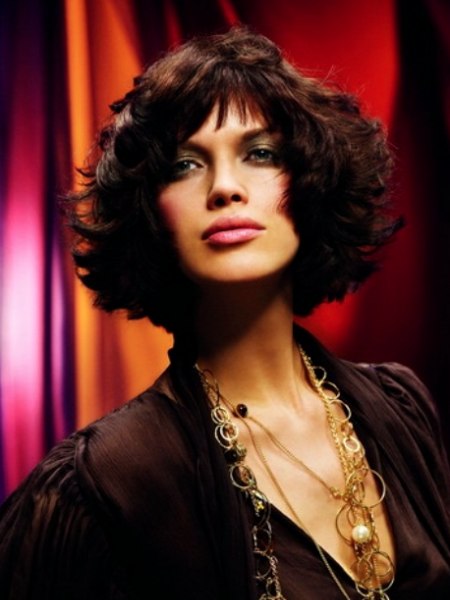 Not only can a new haircut change your life, but it can also give you a strength you did not realize you had and with that; power. A grand bulky mass of abundant dark reddish curls in flips and dips dominate the sides of the model's neck length haircut.

The bangs are clipped in a desirable length that brings a magnetic appeal to the hairstyle. There are the hefty bulk of flips and curls and then, the short bangs lighten up the whole story. Absolutely charming.


Blonde Bouncy Curls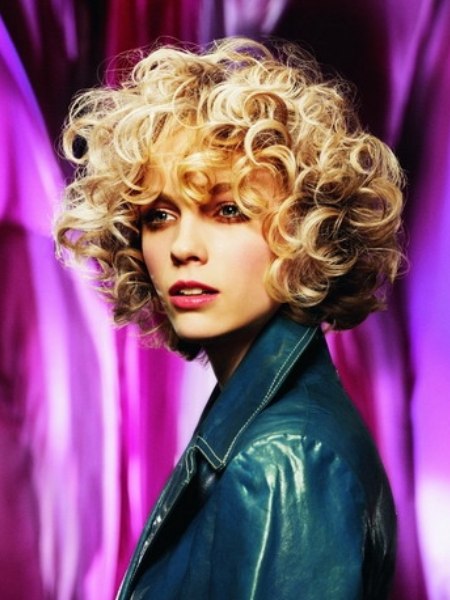 A massive jumble of round blonde bouncy curls are piled on top of one another around the model's head and covering a good part of her face. There are twists and turns and scattered threads of hair in a sexy messy tress.

Glamorous amounts of coils and C-curls are earmarked in the coiffure with plenty of depth given through the darker shades of brown that present the short hairstyle in such an attractive blonde color.


Preppy Look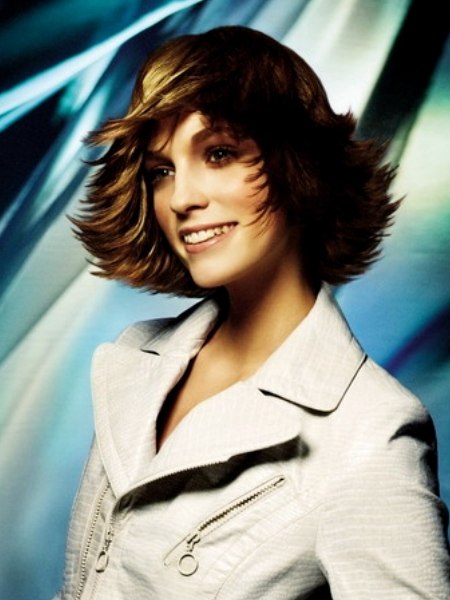 Textured flips of hair can be seen in the saucy layered hairstyle. Casts of blonde stand out against the shadows of this preppy look. The length sits on the edge of the collar and then comes up to circle about midway around the neckline.

The crown is combed down into a smooth glossy appearance and then blends in easily with the flips. The bangs come down and are combed directly over to meet the hair along the side.


Carefree Short Hair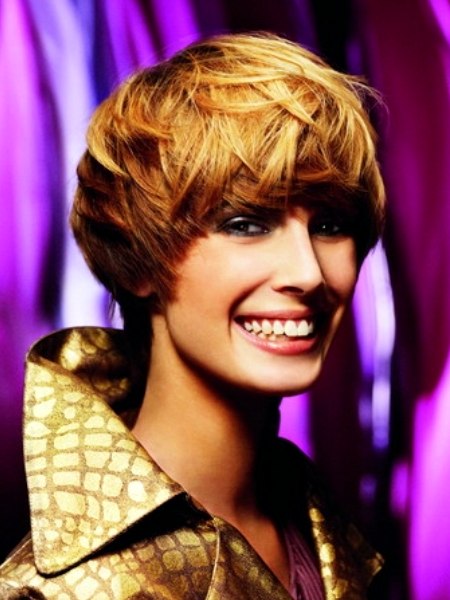 Splays of golden toffee blonde hair take the trophy as the judges see the distinct sections of hair playfully feathered toward the face and placed over one another on the top while covering much of the eyes.

This carefree tousle of hair begins by styling a substantial piece from the crown and to the front. The back flows easily down while blending in the back with the layers and eventually splits; making its way around the sides and covering the ears.


Brushing the Collar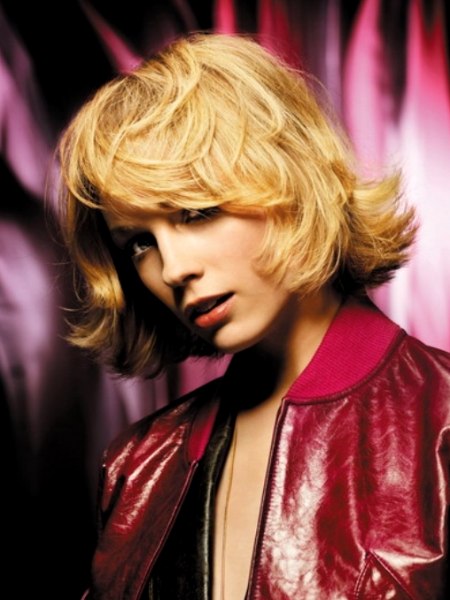 A warm wheaten gold blonde hair color is presented in a layered form that has winding crisscross curls over the forehead, sculptured large curls that lie upon the hair, with lacy curves toward the face. The rest of the hair is flipped up into an elegant taffy pouf.

Just brushing the collar in the back, the length would be considered to be of a medium clip and one that could be brought back on the sides and gathered up in the back.

Hair: DESSANGE