Short Stories by BUNDY BUNDY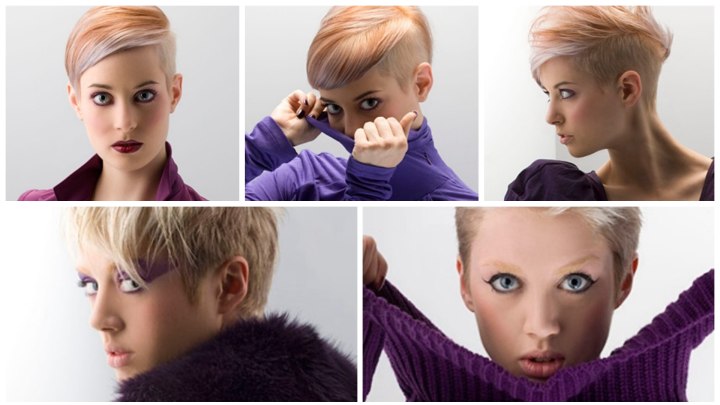 The creative genius Alexander McQueen once famously said that people will either "love or hate" the trendy colour purple. Today's verdict is unequivocal: we love purple! Leading designers, including Christian Dior, Dolce&Gabbana and Salvatore Ferragamo agree and have been showing creations in all shades of purple, ranging from lilac and blackberry to aubergine during their prêt-à-porter shows.

This was a source of inspiration for BUNDY BUNDY's artistic team, prompting it to develop the perfect match for this trend: "short stories"! It's a trendy short haircut in a radiant blonde that is so incredibly versatile that it can tell a new story every day. Plus, it likes to flirt with our new favourite colour.


Modern Woman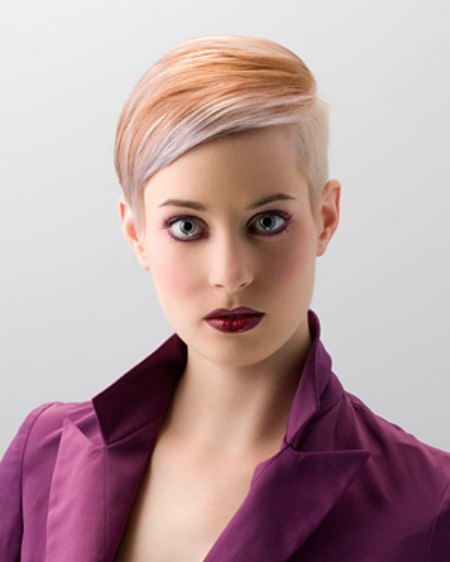 This short haircut shimmers like the interplay of hues on a bi-colored piece of jewelry. The light is reflected by the straight surface in tones of gold and a violet tinted white gold.

The precious appearance of the colors is enhanced by the simplicity of the styling. The underlying cut however is rather sophisticated and features varying lengths from the super short sides to the longer top hair.

This haircut can be styled in many different ways and is perfect for modern women who love to change their appearance often.


Mix of Hair Colors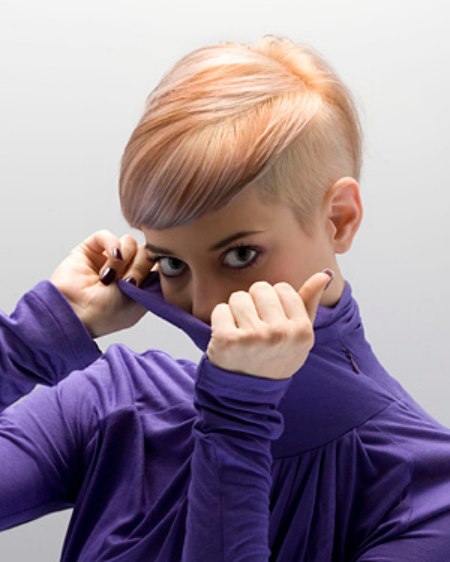 The organic flow of a delicious mix of colors and the soft roundness of the styling is counteracted by the sharp partition lines across the crown in a new and unique angle as well as the distinctive cutting lines on the side.

This look is a variation of the previous modern short hairstyle, achieved only with a modified styling and giving the short hair a new direction. In this example the color is not separated in blunt stripes, but allowed to flow into each other in soft transitions.


Versatile Short Haircut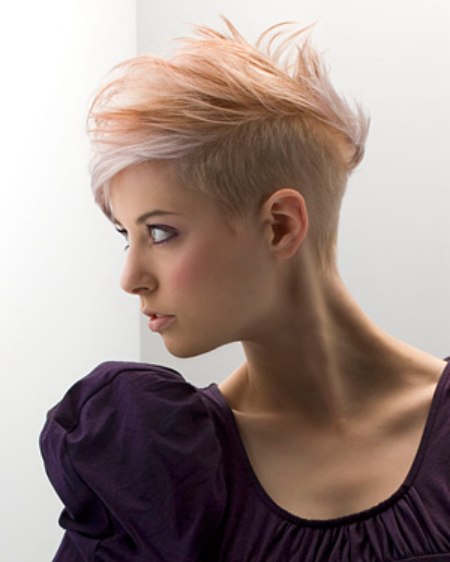 This third version of the versatile short haircut really shows off the different lengths and puts focus on the short sides and back.

Here the hair was treated with a volumizing styling product like a strong hold mousse and arranged as a swirling crown across the forehead and around the whole head.

The top was styled to feisty spikes and the colors bring a ton of dimension and luster to this sexy look.


Modern Spiky Hairstyle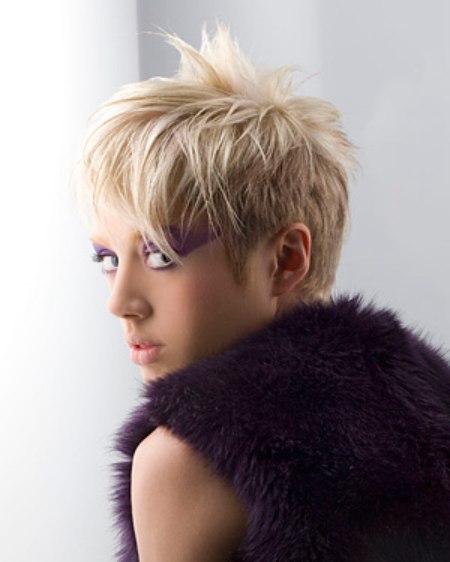 The short raspy sides of this modern haircut lead the eye to the funtastic and sassy long spiky strands on top of the head.

A slight difference in color brings out this contrast even more as the hair progresses from a medium blond to a light, radiant sandy blonde.

The gamine elements like sideburns make it a bit more eccentric and sexy while the long, free flowing bangs are trendy and rebellious.


Shorthaired Elegance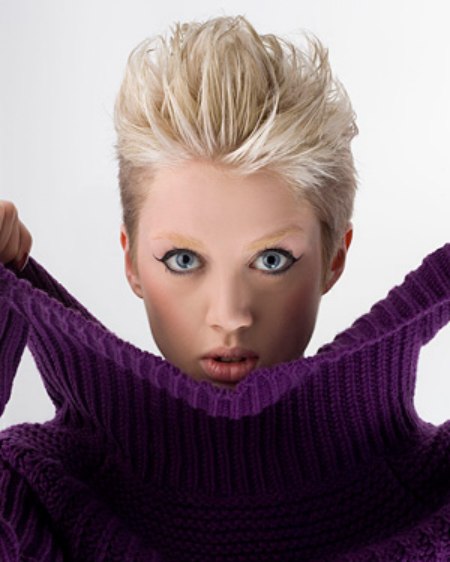 It is all about the direction of the flow. The same cut of the modern spiky hairstyle is now the epitome of shorthaired elegance.

For this example the woman's hair was treated with a good styling lotion and given much lift at the roots for a long lasting, airy stand.

The tips were slightly rounded and directed towards the back. The two colors have a striking effect separating the short side from the longer top.

Hairstyles: BUNDY BUNDY Artistic Team