Team John Beerens Haarstudio - Winter 09-10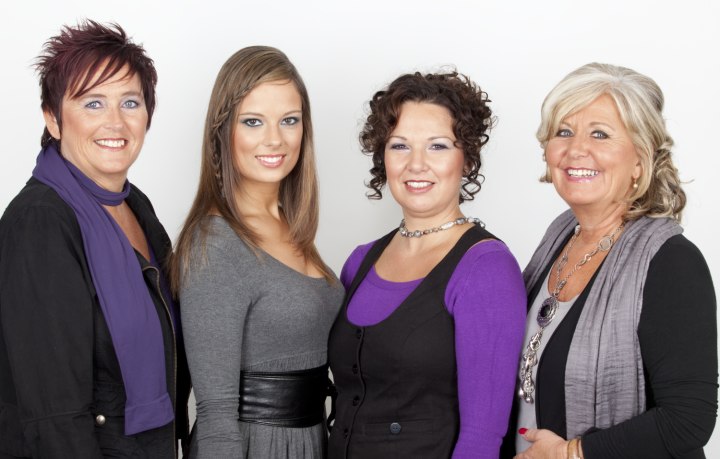 The fabulous hairstyles from the John Beerens Hairstudio in the Netherlands shows much affection for the styles of the 80's and presents 5 looks for short, medium and long hair.

The choices are fun and plenty. Short and spiked, elaborately braided or long and curly - women of all types and ages will get ideas on how to boost their look for the new season. All of the styles Beerens suggests are modern, stylish and definitely wearable.



Presented here you see the basic ideas that are just the beginning to a variety of creative options. Play with colors and textures, use retro elements but techniques of today and voila, you'll not only have a new look, but also a new spring in your step and the confident radiance of a woman who knows that she is beautiful.


Purple Accents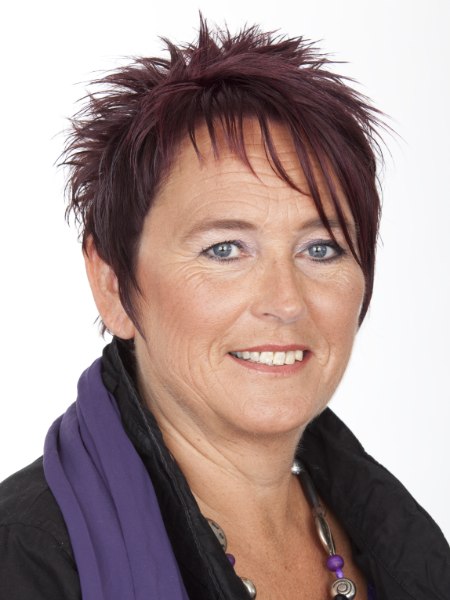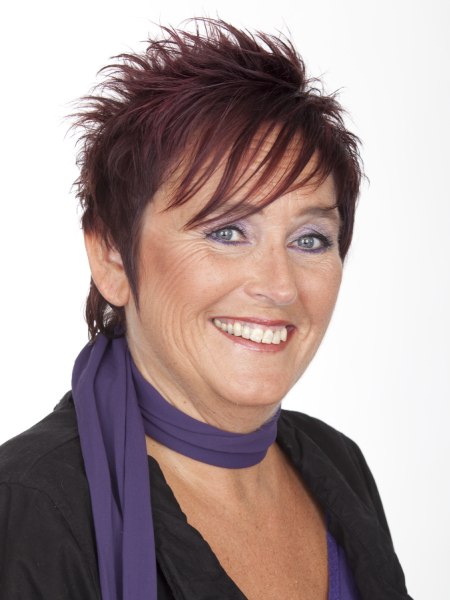 Wear it left or right, spiked or smooth. This textured short pixie hairstyle for older women features long sideburns, a short top and a long asymmetrical fringe that can be styled in a variety of interesting ways.

The neck has enough length to complete the dynamic silhouette of this fun and colorful look. Dark red and violet set the tone and the violet accents were placed with much finesse.


Silver Hair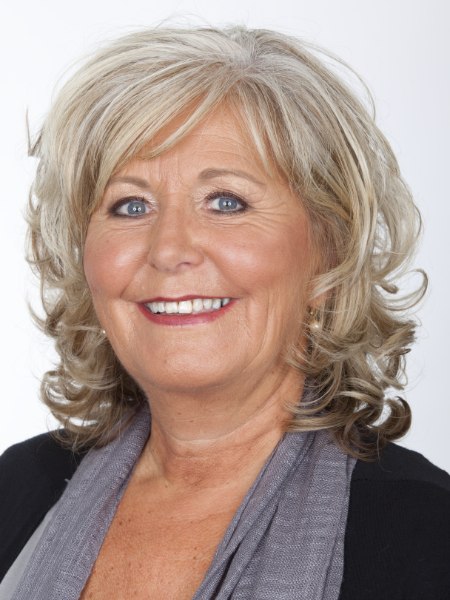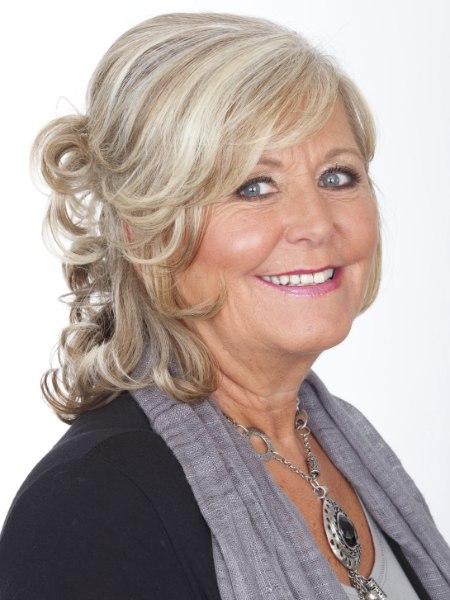 Whether you have natural curls or need a little chemical help, a medium long layered and curly hairstyle is a beautiful way to make it through winter and it will look great for more than one season.

The curls are flattering and charming and can turn from casual to festive with just a few styling tricks. One of the best features of this multi-tone style for aged women is that it is cut to allow for maximum versatility. Just move the partition from one side to the other and transform.


Age 40 and Older Hairstyle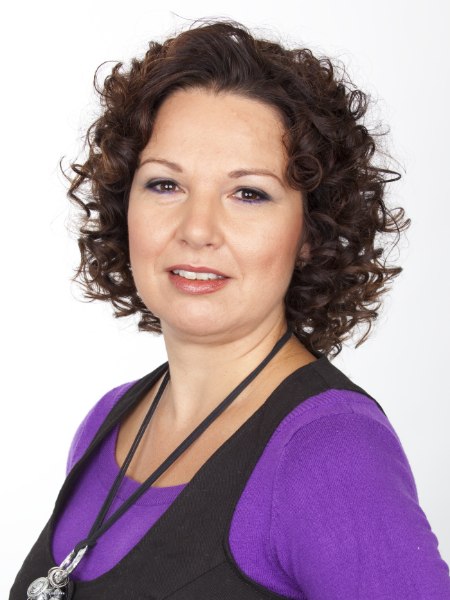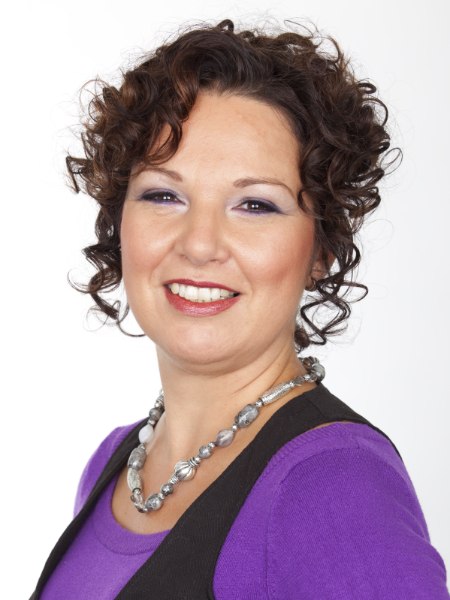 Many layers distribute the bounty of joyful curls evenly around the head to shape a rounded contour. What a great way to make the most out of natural curls or, with the help of a perm, of thin hair.

The small curls have a corkscrew shape and the cut is long enough to gather the hair in the back for a fun, flirty and even festive updo. Fine tuned golden brown highlights bring the luster into the hair and add even more definition.


Amazing Braid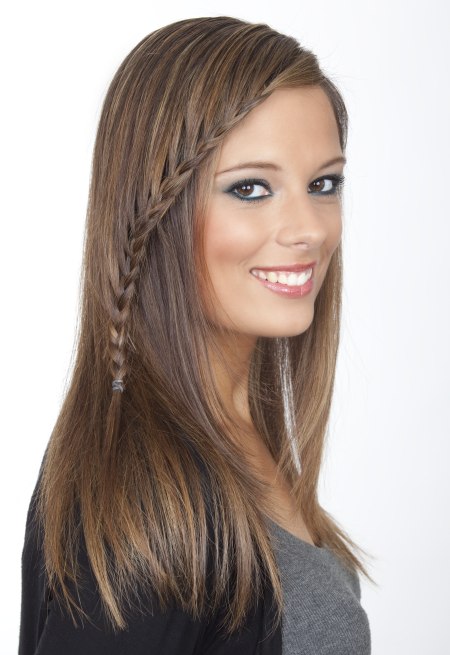 Everyone will ask how you did it! A long thin braid forms the edge of the top layer of hair and flows across the forehead to the middle of one side. It is based on the technique of a French braid but only has one side of strands feeding into it.

A creation that requires some skill and trained fingers. The result is a stunning and unique hairstyle that really brings out the beauty of long, sleek hair.


Spiraling Mane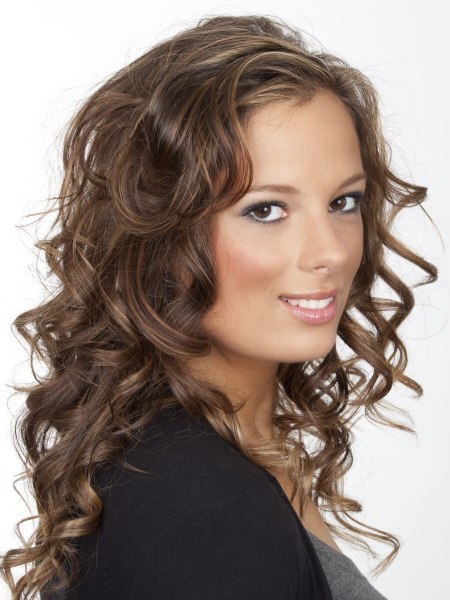 Fine and light hair becomes glam-fabulous with the help of a large curling iron. The corkscrew curls spiral their way around the head with much motion, definition and with the long fringe that is swept to the side the face is not concealed but framed with a frolicking mass of brunette curls. The hair color is warm and deep brown with a few highlights for extra depth.

Hair: John Beerens
Photography: Paul Bekkers