Glam Bam by KSFH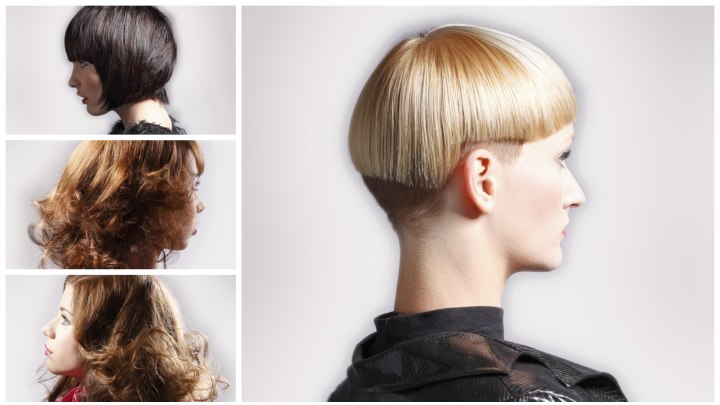 With a perfect hairstyle it does not really matter what kind of clothes you wear. That is true but there is also another approach to the topic: The hairstyles from KSFH were inspired by catwalk couture from the likes of Balenciaga, Vivienne Westwood, Issey Miyake and other mega designers.

The hairstyles that are reminiscent of the best looks of the 40s, 70s and 80s come with a high dose of femininity and creative ingenuity combining the best of the best from past decades with the fashion approach of the present.



Longer cuts feature voluptuous volume, curls, waves, sweeps and frills while the shorter looks are more angular, structured and come in a range of vibrant colors. All are smooth, shiny and flattering. With their haute couture flair these vibrant looks will turn you into a fashion super hero!


Airy Volume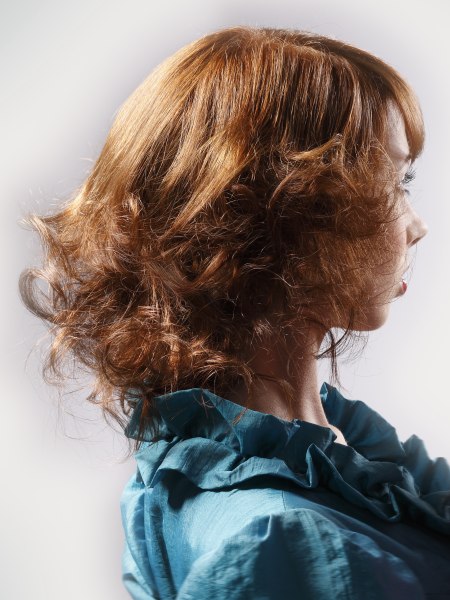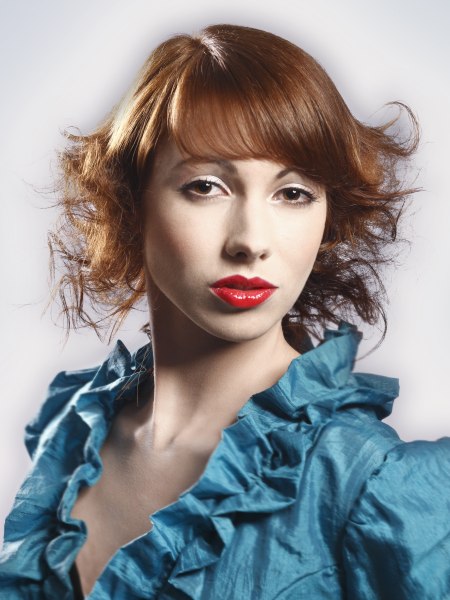 Luscious curls float weightless around the head and bring with them amazing volume. This fluffy action sets in at about the upper line of the ear. The top of this charming, retro inspired look is styled with distinction and features a side part, sleek, straight and neat upper section that reflects the light in a warm, hazel and golden blonde shine.

The bangs are elegantly curved and directed to one side barely touching the well-shaped eyebrows, which are the icing on the cake for this look.


Sultry Long Locks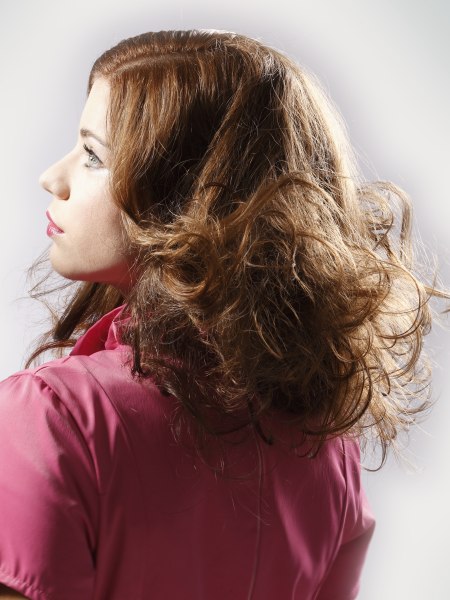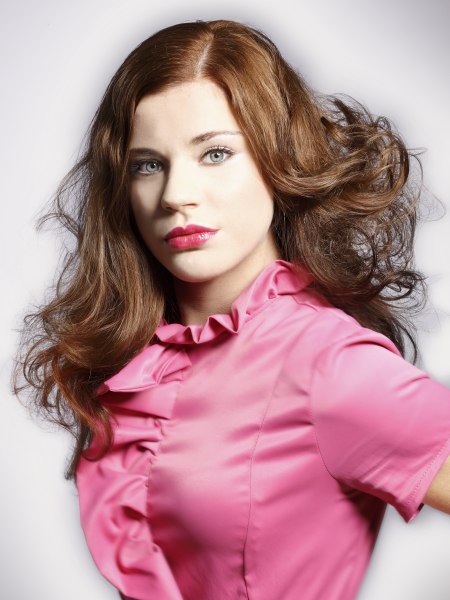 The real drama of this stunning long look unfolds in its back with huge waves and curls that are full of life and movement, holding in the utmost of volume. While the curly parts of the hair are slightly disheveled the top section remains neat and organized.

An exact side part leads the eye to an open forehead that is framed by the long sides of this mass of golden brown hair. The curls appear weightless and seem to have a life of their own.


Sassy Bob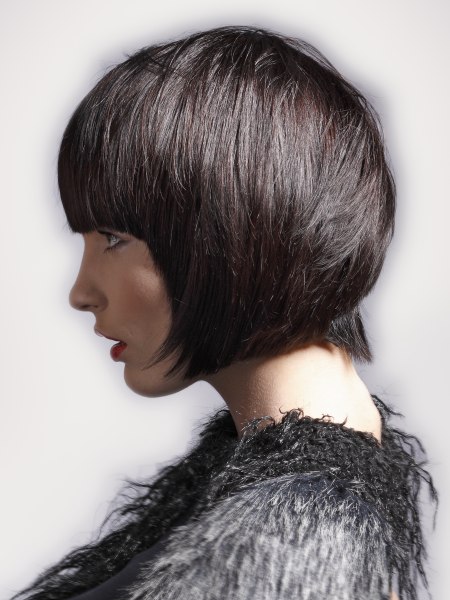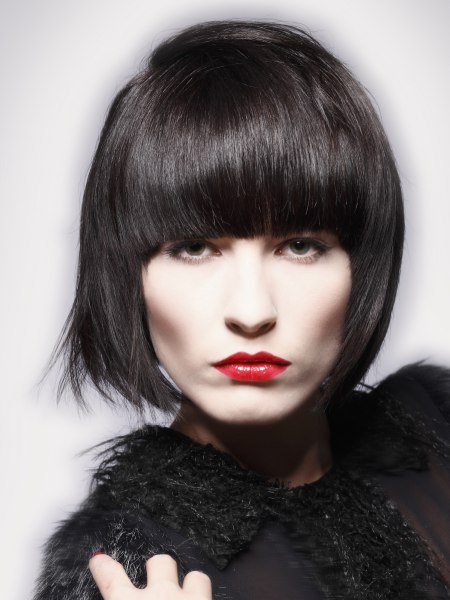 The short length and silhouette of this bob have a stylish retro flair but the texture and styling are fully aujourd'hui. The forward motion of the hair breaks the speed limit and allows the hair to gently cling to the line of the face.

The part is set very low on the side, right where the vertical line of the side section meets the crown. Talk about artistic geometry! Thick bangs and a super shiny raven color make it all irresistible.


Geometry in Color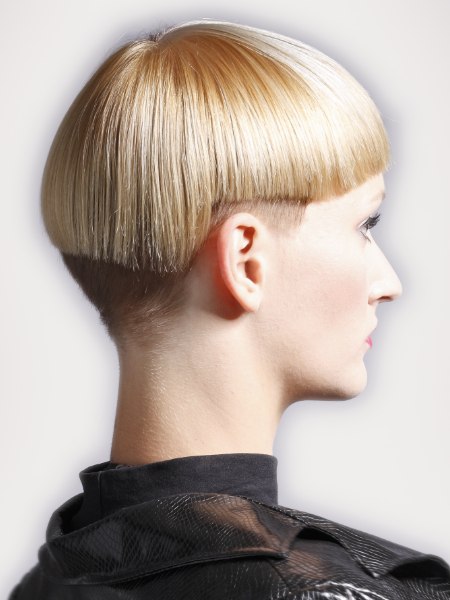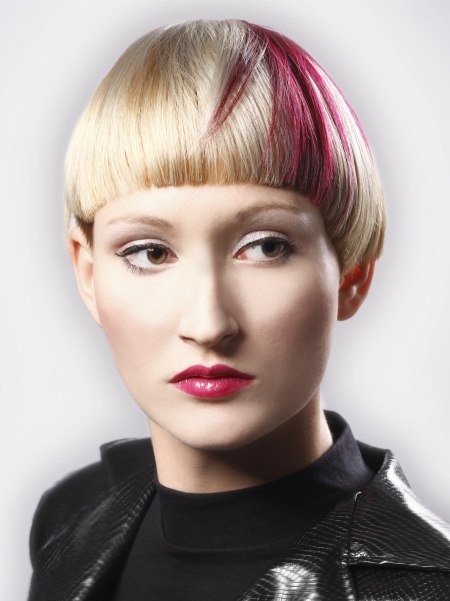 As if drawn with a ruler and a compass this short hairstyle leaves nothing up to chance. Angles and the position of each shiny hair are well planned and executed with creative and skilled precision.

Exact lines don't have to be boring, especially when some of the expected angles are broken and new elements are built in like a supershort neck and undercut side sections. The splurge of berry red color brings some heat to the golden and platinum blonde dome.

Hair: Kristijan Petek & Ksfh team
Make-up: Aurelia for ksfh
Photography: Peter Marinšek
Haircosmetics: Schwarzkopf Professional