"Handle with Care" - Cassie Harwood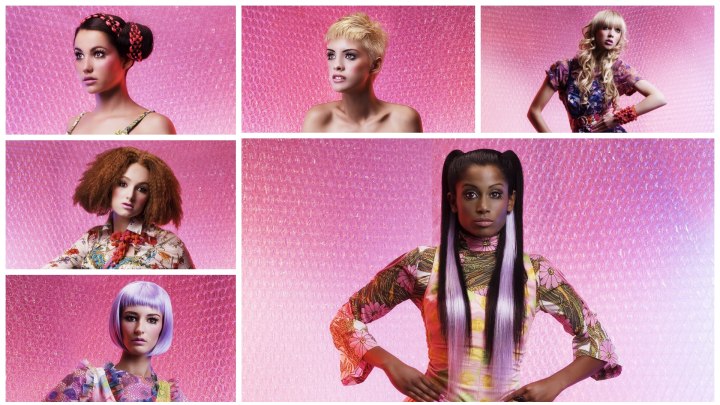 Australia's no.1 salon of the year, Hair Machine in Adelaide, is known for their creative, post modern looks that set new trends in hair fashion. By using traditional skills and limitless creativity with the boldness and courage to play and experiment the Hair Machine artists break traditions and give us new and exciting looks that could become a colorful habit.

Cassie Harwood aptly named her new collection "Handle with Care" - reflecting not only the distinct structures of her styles but also the spirit of the women who wear her looks. Cassie's styles reflect the warrior woman of a not at all distant future.



She asks us to step out of our comfort zones and to allow new textures, shapes and colors to lift us up to new heights of fashion and our own potential. Share the energy!


Sizzling Swirls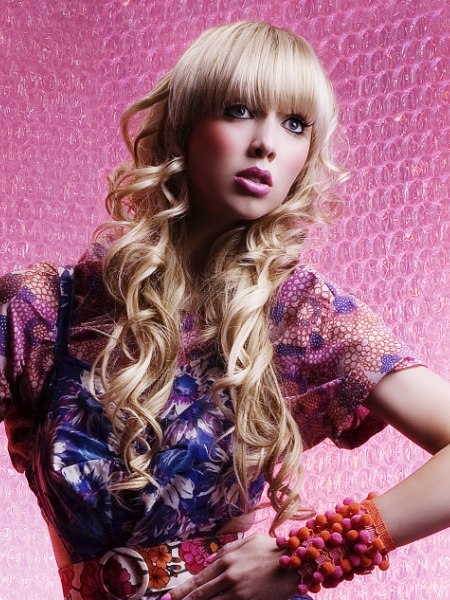 Don't let the fragile appearance fool you. These swirly curls are nothing to mess with. They are on a mission to proof that long hair does not have to be bland but can also be bold and a force to reckon with.

Huge spiral curls are well defined and in beautiful contrast with the round and sleek fringe section that spans from one cheekbone to the other. Trenched in a beach blonde hue this glam style will not be overlooked.


Embroidered Bun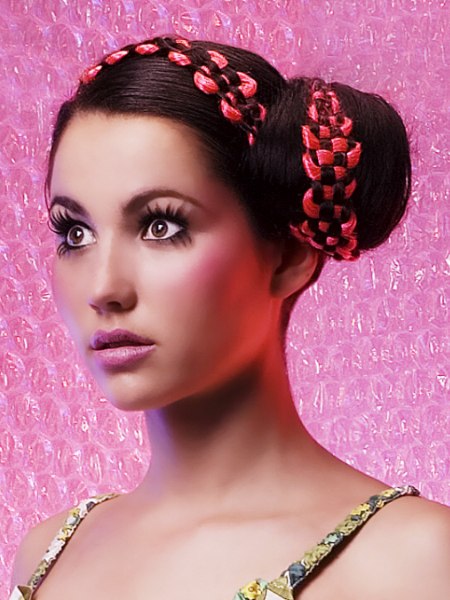 Who says a chignon has to be worn in the back? Cassie Harwood moves it around to the side and even adds some delightful embroidery! The asymmetrical style consists of known and traditional elements, but they are arranged in a totally new way, thus taking on a new personality.

A very skilled touch is the choice of ribbon, which includes strings in the color of the hair. It almost appears as if it was woven into the hair directly.


Party in Purple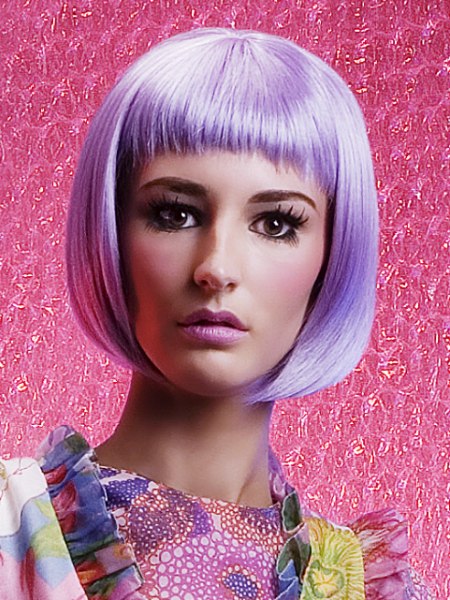 This colorful bob is not just for dancing through the nights, it will also brighten up every day with its flowery charm. The color is super shiny lavender that looks just out of this world. The combination of such an adventurous color with a classic cut is most intriguing.

A sexy and modern touch is also the short and finely textured fringe that sits high above the brows in the middle of the forehead.


Power to the Pixie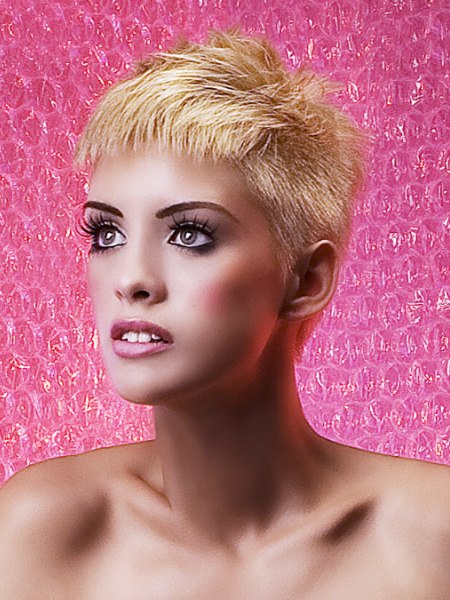 Short, choppy and of a texture like spun sugar - this blonde statement plays with the light and teases with its bold sensuality.

A sense of rebellion still lives in the spiky texture, but the overall appearance is delightfully stylish and brings together boyish charm and female power.


Crispy Crinkles


Urban gypsy look in gingerbread color. Those happy crinkles bring so much structure and motion into the layered cut and are well defined, streaming out of the very middle, symmetrically to both sides.

The layers boost the volume even more and loosen up the silhouette so that it does not turn into a pyramid shape. The color is nothing less than spicy with its warm cinnamon and honey hue.


Sculpted Tails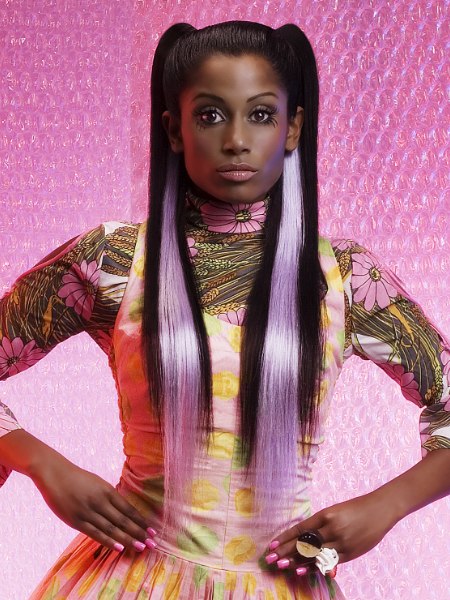 Strong and gentle. Bold and balanced. The focus is on the face, but the hair has been created to an artistic frame that plays with elements of the now and radiance of the future. Long silver-lavender streaks outshine everything around. This effect is intensified by the raven black base color.

The hair was gathered high on both sides to shape the sleek pigtails that transition from a silky flow to dramatically textured tips.

Hairstyles: Hair Machine, Adelaide, Australia