Asia's Most Beautiful Hair by Intercoiffure Mondial


Asia cannot be matched when it comes to trendsetting. With ancient traditions mixed in with modern edginess, there is a simple elegance to hairstyles that no other styles compare to. Asia's Most Beautiful hair collection offered by Intercoiffure Mondial is extremely powerful. The hairstyles offer both retro and high tech looks that are sure to appeal to the masses.


"COLOR"
The collection takes a new look at color blends combining blacks, coppers, and blonds to create strong shades. The hair is seen as a piece of artwork. Additionally, the colors that are used offer a multidimensional look that can only be created with unusual combinations.


Retro-Glam Sleek Sixties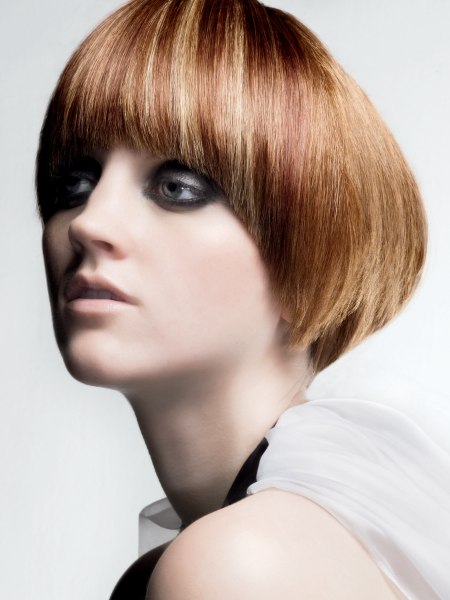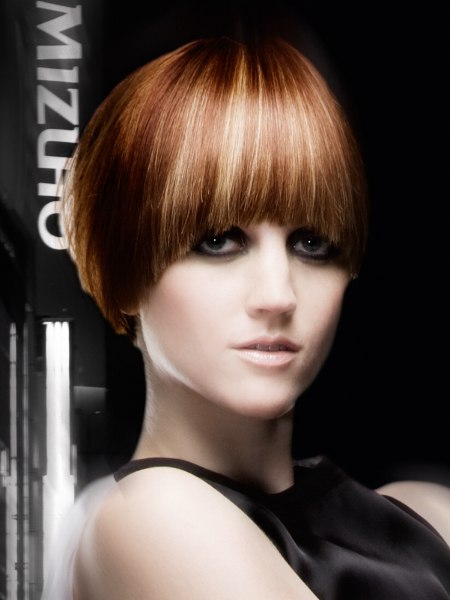 Straight from the sixties, this bob style is extremely sleek and sexy. The hair falls gently around the face in dramatic and precise lines.

The colors add a bit of flair with a mix of red and blond highlights. Overall, the look is simple yet sophisticated.


Romantic Beauty-Appeal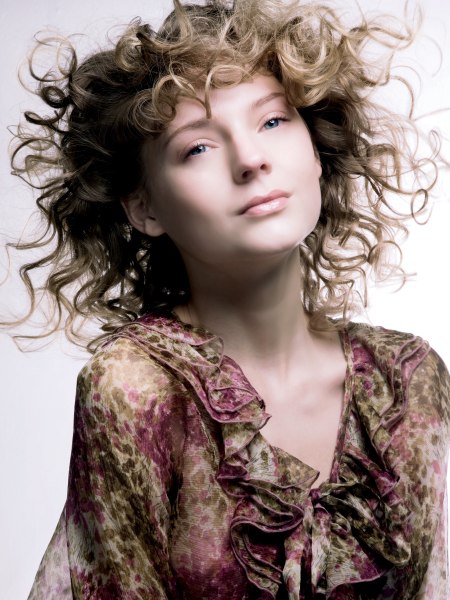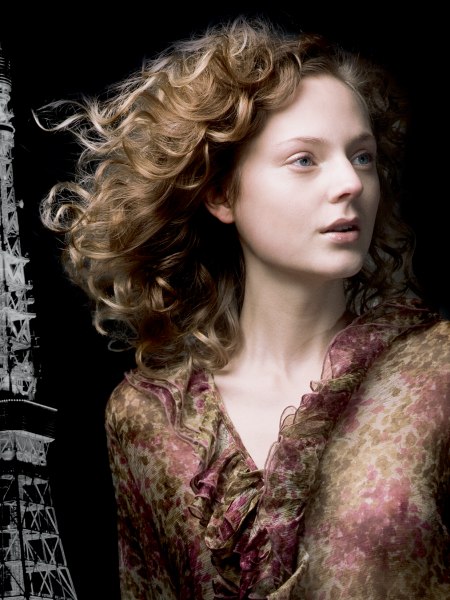 This young woman is wearing a luxurious haircut that is long and layered. The layers give the locks a lighter feel. The color is a soft, dark blond that adds femininity. The waves are soft and flowing.

The hairstyle can be worn wild and around the face or more controlled with the hair pulled away from the face.


"CUT"
The haircuts of this collection are simple and elegant. Using extreme geometrical shapes to form styles that are truly individual. The textures and cuts of this collection added to the colors offer an extremely elegant look. The cuts may be classic such as bobs, styled curls, and short, but they are anything but the boring usual.


Magic Future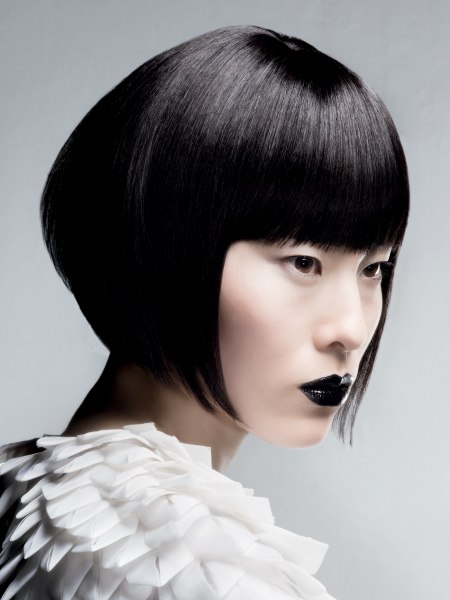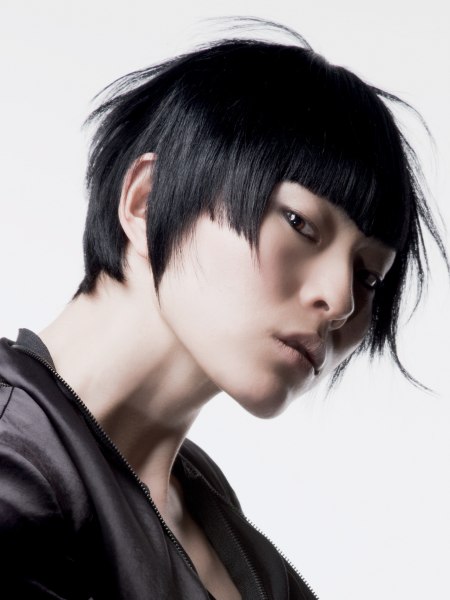 The "Magic Future" hairstyle that this young Asian woman is wearing is simply a work of art.

The cut is a bob style with a twist of sharp angles that graduate towards the face. The bold black color gives this look extreme sophistication.


Sixty Sensation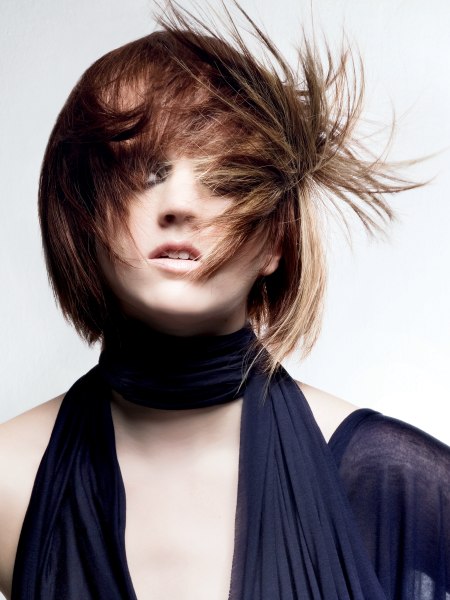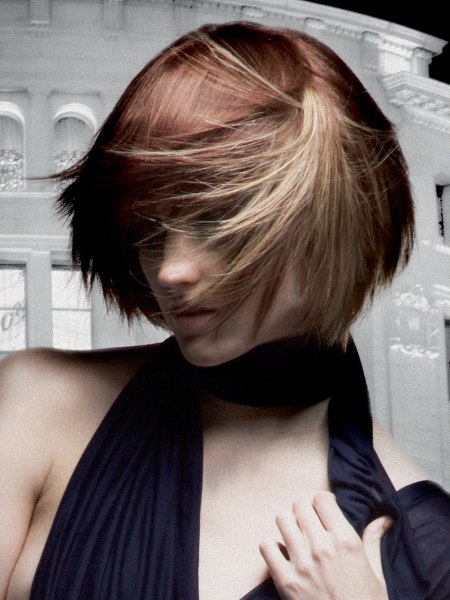 This young woman wears the "Sixty Sensation" style that is completely simple and sophisticated. The sixties were a time of peace, love and freedom and this hairstyle says it all.

The style is unconventional and care free. The golden copper color with simple blond streaks offer a complex texture.


"BLOND"
The hairstyles bring new meaning to the saying that blonds have more fun. This collection offers everything from icy platinum blonds to more rich and luxurious caramels. If you have dreamed of being blond, the shades of this collection will be everything you could have ever wished for.


Dynamic Coolness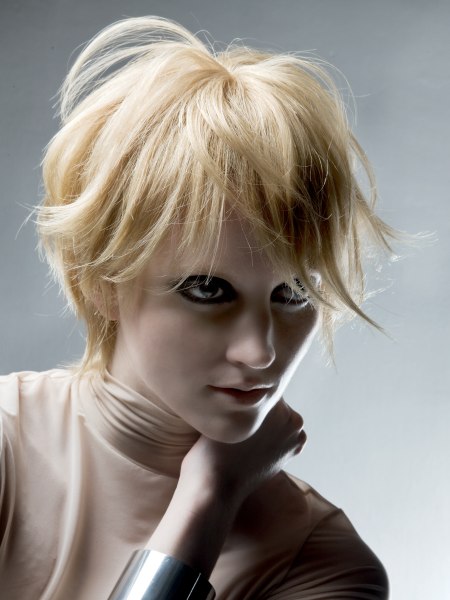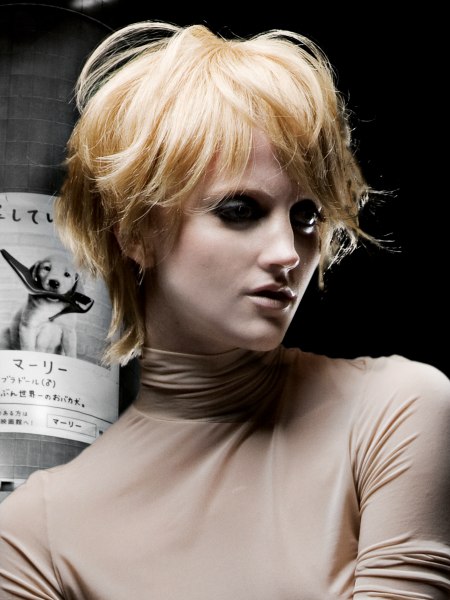 The "Dynamic Coolness" style worn by this young woman is strong and sexy. The haircut is short and light. Layers are added to give the hair even more texture.

The result is a short simple hairstyle that is simply stunning.


Fashion Meets Poetry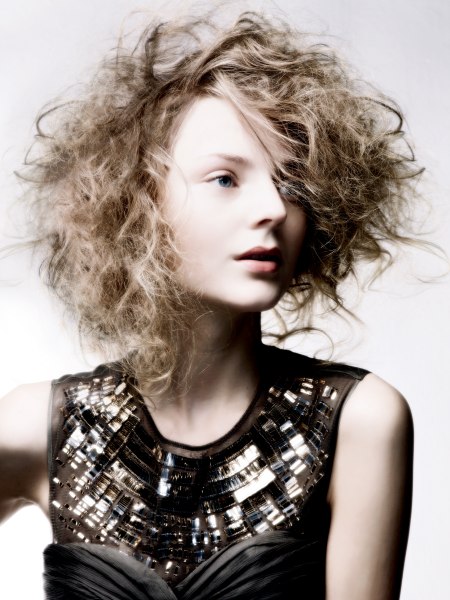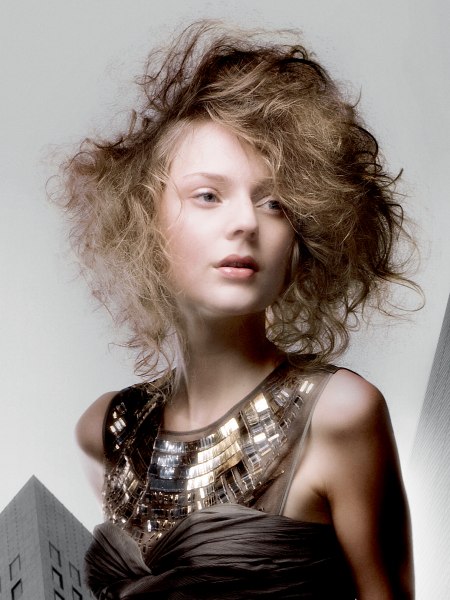 This young woman is wearing a style called "Fashion meets Poetry." The name really says it all as the hairstyle is fragile and delicate and has a dreamlike quality.

The hair colors are almost a transparent blend of blonds and browns. Volume is added to give the hair a truly feminine quality.

Credits: Click Here
Publisher/Copyright: Intercoiffure Mondial