Royston Blythe - AW09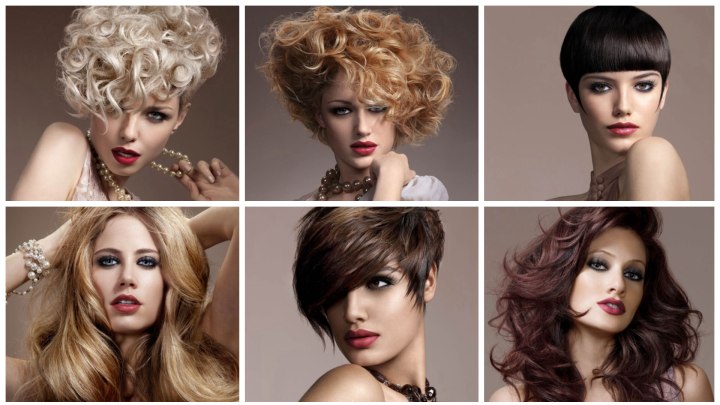 Combining Marilyn Monroe-like peroxide blonde tones with stunningly deep and desirable shades of brown, the "blonde versus brunette" debate has not only been resurrected back into "hair politics", but has never been more heated.

Although it is not just the colors in this comprehensive collection which have caused a whirlwind of inspiration and debate, as the haircuts are equally as inspiring. Feathery textures versus sharper geometric shapes, tight curls swept on top of the head, literally falling onto the face, contrast to the wavy, long and luscious layers overflowing with body and volume.



In short, Royston Blythe's remarkable knack for catering for every desire and taste is exemplified in this Autumn Winter collection. It is little wonder therefore that celebrities, fashion designers and glamour-pussies alike, are queuing up to be transformed into objects of desire by Royston Blythe's rousing collection.


Lacquered Fringe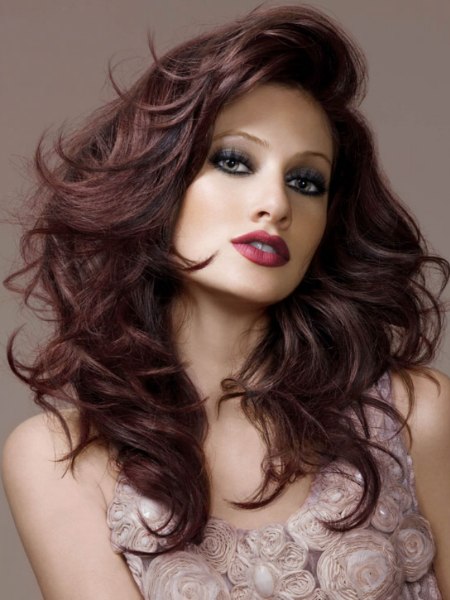 Brunette lovers all over the world will lust over this lavishly rich and conventionally sexy long hairstyle. Long and lustrous layers, masses of volume and a mesh of scrunched waves and curls are perfectly honored by a deeply vibrant color.

Predominantly dark brown but boasting a subtle red undertone, it is little surprise the Katie Price's and Colleen Rooney's of the world are all desperate for a piece of Royston Blythe. But what really concludes this hairstyle as the epitome of glamour and flamboyance, is the heavily lacquered fringe sprayed to the side, bringing a taste of the 1980s back into the limelight.


Blunt Short Fringe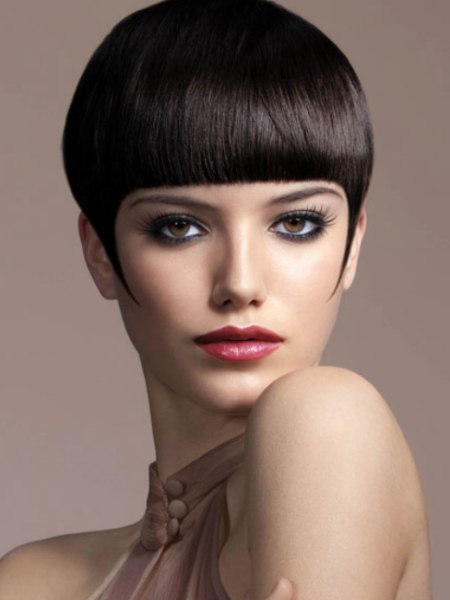 Almost robotic and futuristic in appearance, this short hairstyle resembles a glamorized and female version of Dr Spock, highlighting this stylist's versatility and ability to make any hairstyle alluringly enchanting.

The blunt, short fringe and long sideburns accentuate beautiful eyes, sculptured eyebrows and carved cheek bones, whilst the ebony hair black color creates the polish and shine a short crop like this deserves.


Asymmetrical Short Crop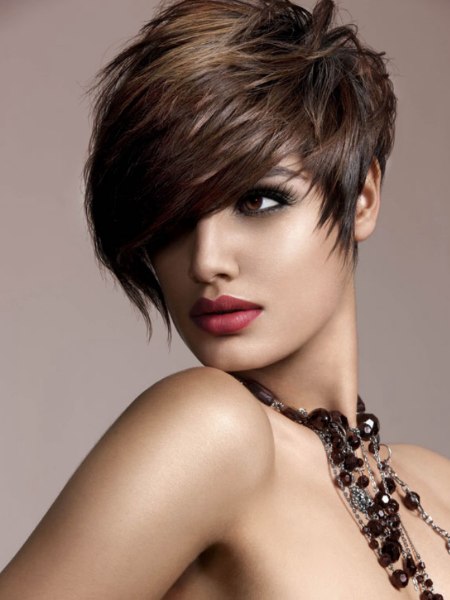 A miscellany of long blunt layers and short feathered layers piled up to form an asymmetrical crop, tumbling over one side of the face, creates a unique and distinctive hairstyle, which will instinctively turn heads.

Its short and neatly tailored back suggests a masculine presence, whilst the softer, lighter and more feathery front oozes femininity. Soft and delicate tones of color are also entwined within the hair enhancing the allurement of the female sensuality.


Flamboyant Curls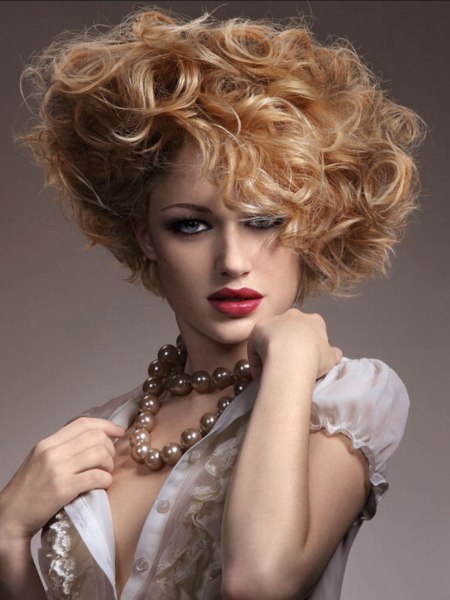 With a multitude of curls and lashings of lacquer providing infinite body and volume, this short hairstyle is Royston Blythe at his most flamboyant. Whilst one side has been combed and secured back with hairspray exposing the right side of the face and ear, the left side is covered by a lattice of falling curls abetting an air of mystery and ambiguity.

The strawberry and dark blonde tones compliment this style immensely, helping it achieve the flamboyancy it so effortlessly accomplishes.


1950s Curls Hairstyle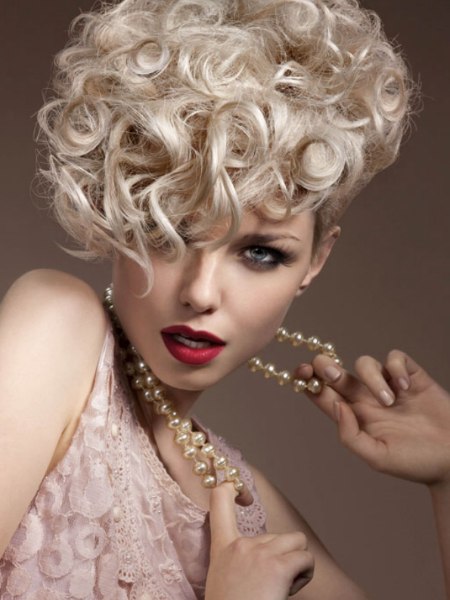 With its 1950s curls heaped on top of the head, lavished in 1950s "Marilyn Monroe" peroxide blonde, it is understandable why this hair stylist is the industry leader at producing top-quality glamour.

Tumbling curls, which have been cleverly controlled by styling products, sexily slant over one side of the face, providing show stopping glamour and unrivalled ostentation and glitz.


Modern Femininity


The last of this diverse selection of Royston Blythe's comprehensive hairstyles collection depicts modern femininity - lively and energetic. This long, wavy, healthy, golden mane shrewdly encapsulates female attraction yet in an active and dynamic way.

No other color could captivate this hairstyle quite as inspiringly as this soft and subtle blonde. The center parting and long fringe donning beautifully wavy curtains reveals Royston Blythe's more natural and traditional exploration of female beauty.

Hair: Royston Blythe Artistic Team
Make-up: Justine Collins
Photography: David Goldman